With 2020 rapidly hurtling towards us, our thoughts turn to the next 12-months of impending projects. Whether it's hospitality, retail, workplace or residential, aesthetics are, of course, key when it comes to commercial settings. Increasingly, though, a product's eco credentials are playing as large a role – and, in some cases larger – in the specification decision-making process.
It's no surprise, then, that biomaterials have hit the mainstream. Previously considered a 'left field' choice by many, surface materials – made from food waste, manufacturing byproducts and sea plastics – are making their way into restaurants, hotels, offices and homes. To help with your upcoming projects, we have put together a list of our top five 'designers to watch', all blazing a trail in creating sustainable biomaterials.
Atticus Durnell
Atticus graduated in 2018 from a Product Design course at the University for Creative Arts in Rochester before focusing on sustainable material creation with his startup That's Caffeine. Comprising a surface material that appears similar to granite, his product is made from recycled coffee grounds, meaning it's completely biodegradable.
Recently Atticus began a Master's Degree in Biodesign at London's Central Saint Martins to enable him to continue to make strides in material innovation. After a stellar year exhibiting at the key design shows, 2020 is set to see big things from Durnell.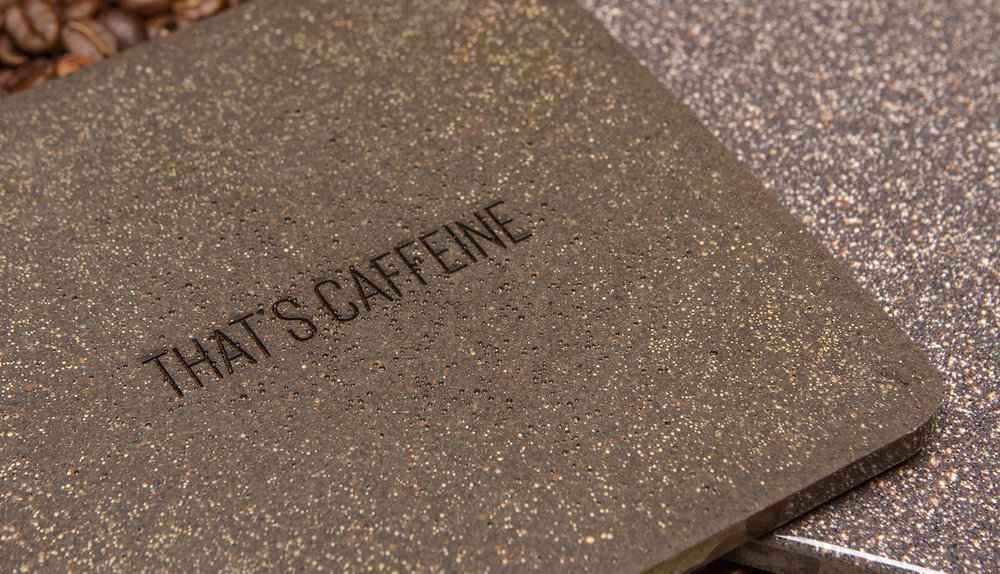 Image source: atticusdurnell.com
Thomas Vailly
Transforming waste from sunflower crops, designer Thomas Vailly has collaborated with scientists from the Ecole Nationale Supérieure des Ingénieurs en Arts Chimiques Et Technologiques (ENSIACET) laboratory to create a fully biodegradable material.
As well as being functional, Vailly's creation is also beautiful, and can be applied to all manner of products, from packaging to acoustic panelling.
Nicole Stjernswärd
The brainchild behind Kaiku, Imperial graduate Nicole Stjernswärd has created a unique process of turning plants into paint pigments. Available for use in inks and dyes, a whole range of fruits and vegetables including lemons, onions, and the millennials' favourite, avocados, can contribute to the sustainable output.
Inspired by the old masters, Nicole started her project by meeting David Peggie, a chemist at London's National Gallery, to better understand the history of pigment.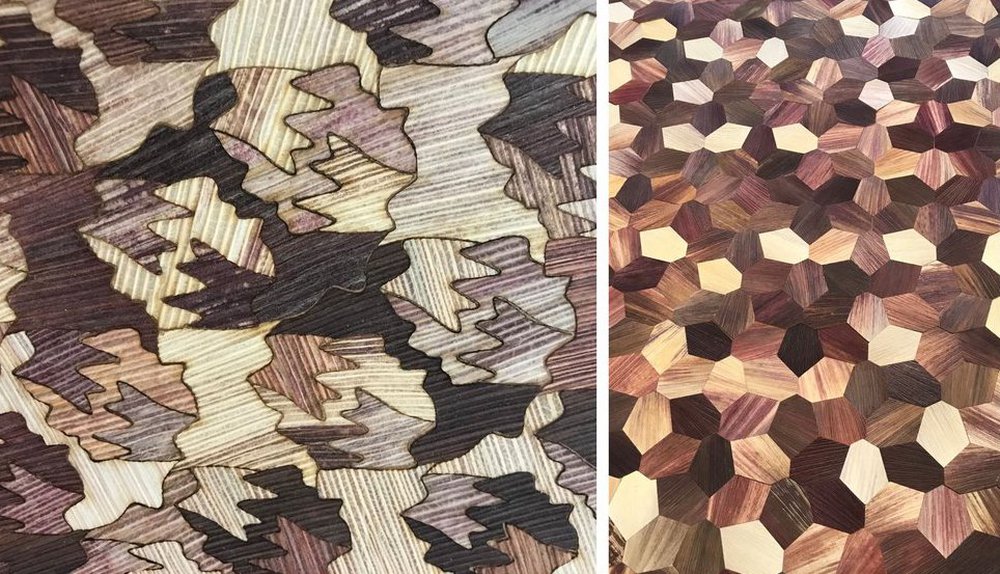 Fernando Laposse
We've been fans of Fernando's work for quite some time – you might remember him featuring on the Journal a couple of years ago. This year, he's received a great deal of traction for his Totomoxtle project, which comprises a new veneer material made with husks of heirloom Mexican corn.
Exhibiting at the London Design Fair in September as part of Material of the Year: Biomaterials, Fernando's work, which helps regenerate traditional agricultural practices in Mexico, has garnered much interest. And we can't wait to see what he has in store for 2020.
Carolyn Raff
When it comes to mixing aesthetics with sustainability it doesn't get much more magical than Carolyn Raff's project, An Ocean Full of Opportunities.
Exploring the beneficial properties of algae, Carolyn produces a biodegradable plastic alternative for the textiles industry in the form of a sequin-like material. The composite can be produced in a variety of colours and finishes, which makes it a stellar option that's no less showstopping than the 'real deal'.
Stay tuned to our Instagram account for more biomaterials updates.