Largely considered the most innovative event in the A&D calendar, Dutch Design Week has once again opened its doors. Running from now until 27 October in Eindhoven, a week of inspiring exhibitions, talks and panel discussions are taking place across the city, immersing visitors in all things futuristic design.
With an industry-wide focus on biomaterials, we were interested in discovering the latest creations from emerging designers that are truly making waves in the sector. Although the programme is packed with imaginative material inventions, there were some exhibits that particularly stood out. If you're heading over to the show this week, be sure to check out the below: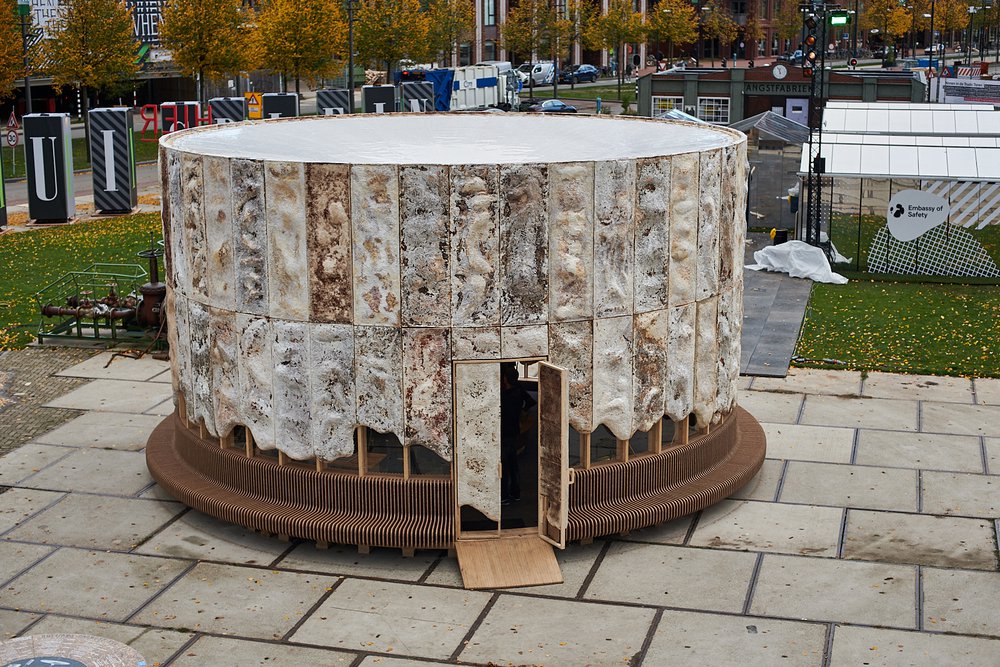 Image credit: Oscar Vinck
The Growing Pavilion
With CO2 emissions, climate change and a scarcity of sustainable resources all current concerns within the design sector, the call for a more bio-based, circular economy is more pressing than ever before. Highlighting the possibilities – and beauty – of bio-based materials is 'The Growing Pavilion'.
Driven by a strong need to stimulate a new way of thinking, Company New Heroes, Dutch Design Foundation and partners from the world of design, architecture, construction, government and education, have taken on the challenge to build this eye-catching structure. It consists entirely of locally-sourced, biobased materials.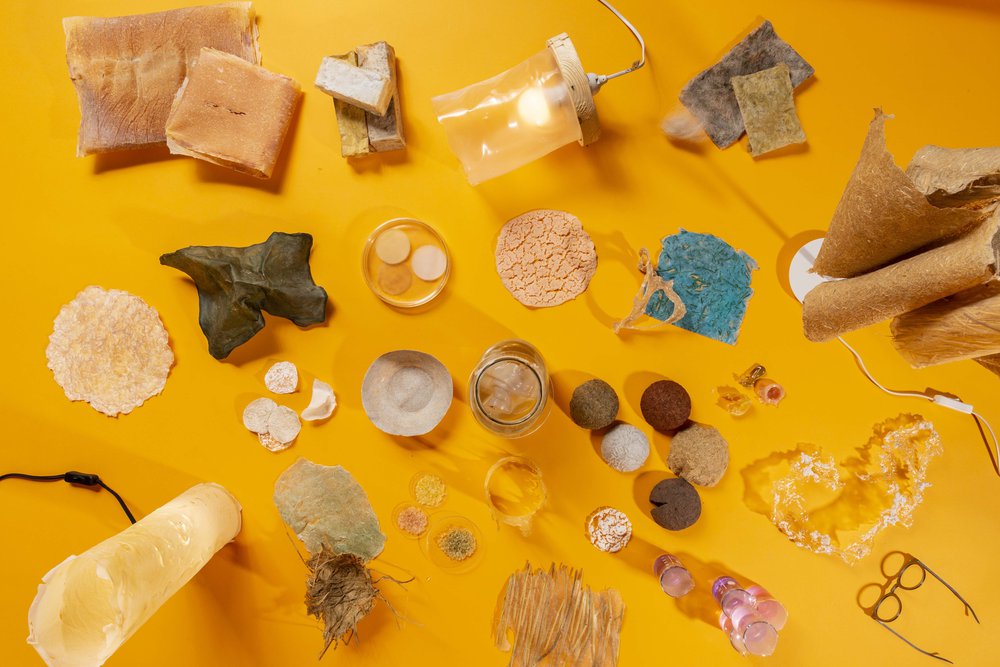 Image credit: Eeva Suorlahti
CHEMARTS
A group initiative from students, researchers, lecturers and professors from Aalto University, 'Chemarts' explores concepts for the future use of wood and cellulose-based materials.
Showcasing future-gazing ideas that strike a balance between design and scientific material research, their bio solutions have found alternatives to traditional resources.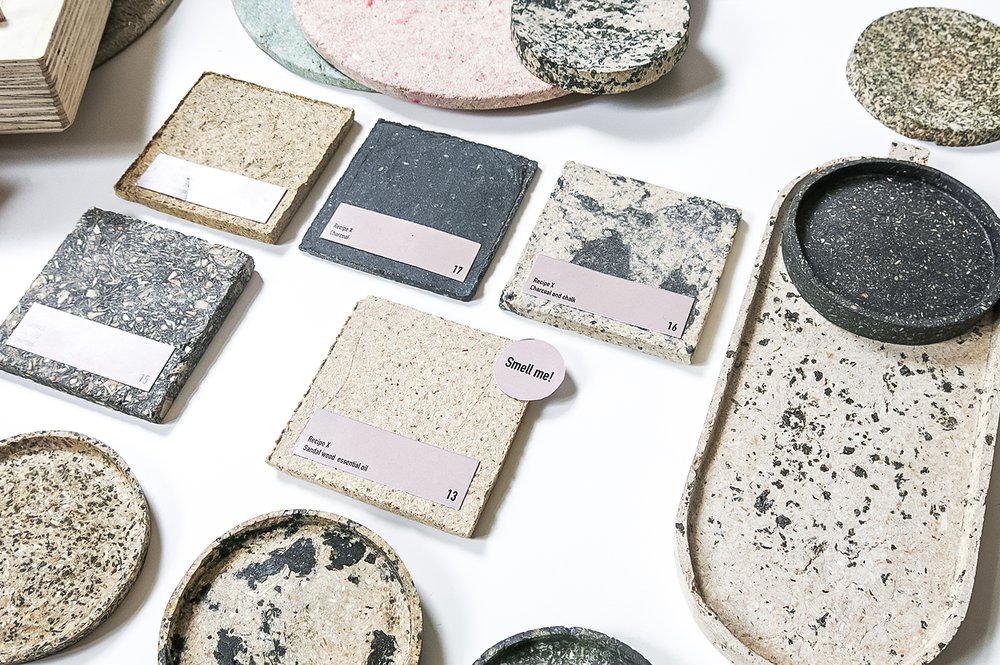 Image courtesy of Biomaterials Archive
Biomaterials Archive
From students of the 'Make Material Sense' course at Design Academy Eindhoven comes a multisensory exhibition featuring a 'Biomaterials Archive' with samples to see, touch, smell and even taste. The Biomaterials Archive showcases daring, resourceful and beautiful material samples, which include alternatives to leather, plastic, marble, cotton and MDF, alongside new processes and formulas.
The exhibit provides a glimpse at how the designers of tomorrow are working to ensure the sustainable future of our industry, with inspiring results.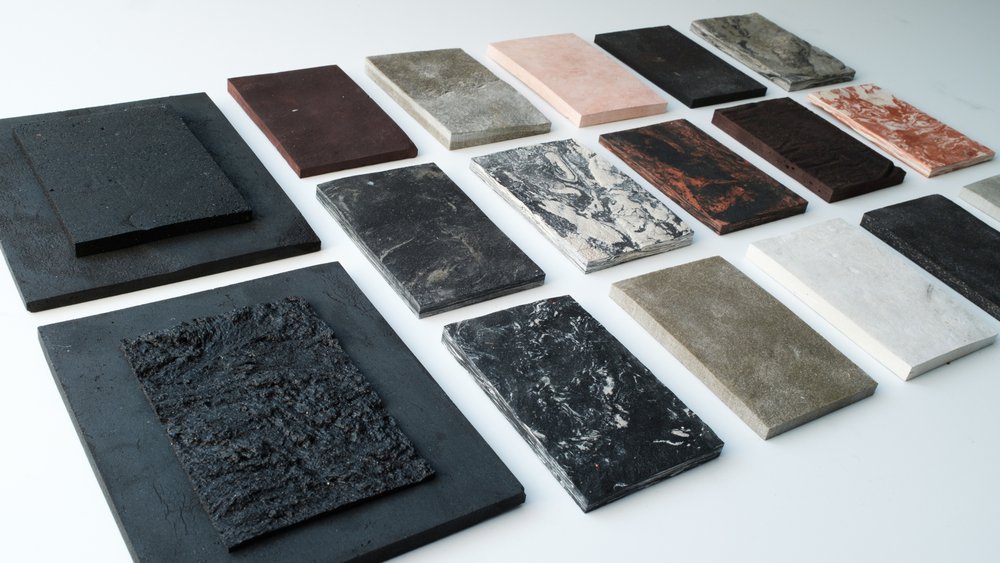 Image courtesy of Pulp Fiction
PULP FICTION
PULP FICTION widens the scope of use for industrial waste and unrefined matter by developing new bio-composites. What at first looks like a playful experiment is, in fact, based on a very serious idea.
The project transforms Swedish industrial surplus and by-products into both gluten and pine rosin-composites, strengthening bonds between academia, producers, farmers and makers in the process.
Bio-composites are constructed from unrefined matter such as iron ore, bone ash and factory floor dust. The composites are biodegradable, renewable and bio-enhancing, adding nutrients to the soil when disposed, some with carbon capturing qualities.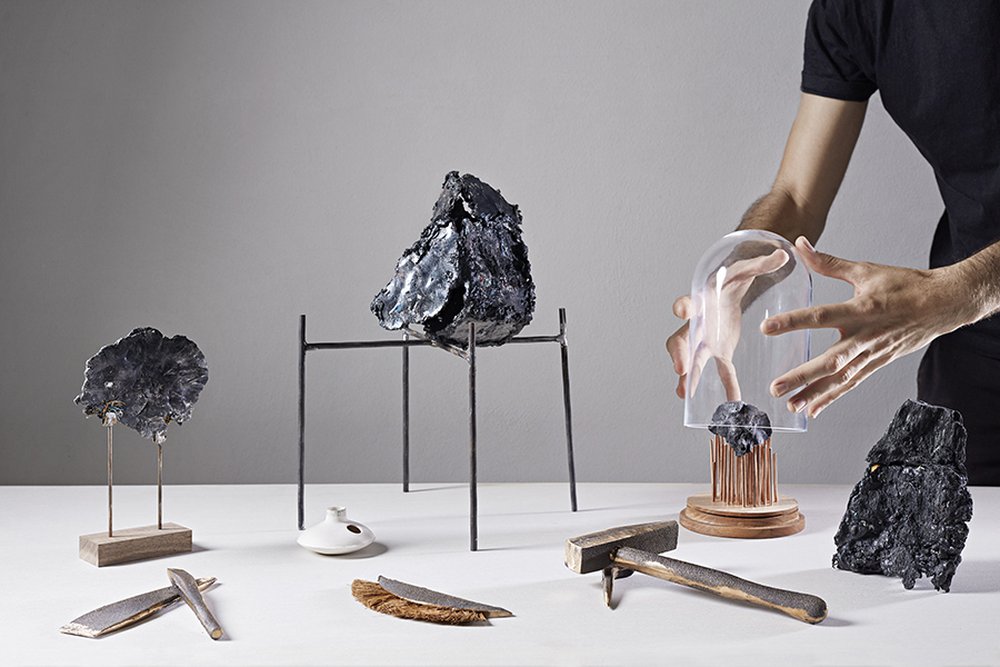 Image credit: Shahar Livne
Rethinking Plastics
Involving 25 designers and brands, innovative alternatives to plastic are showcased in order to challenge the status quo. Each product or project comprises a unique solution to the current global plastic crisis, comprising everything from bio-based packaging to recycled toys.
The aim of the exhibit is to ensure the planet's future for upcoming generations, and is a continuation of the exhibition that was briefly shown at Yksi Expo on 'World Ocean Day' last June, in collaboration with Searious Business and the Dutch Design Foundation. Not to be missed.
Main image credit: Image courtesy of Biomaterials Archive