Another stellar installment of London Design Festival has come to a close and, once again, we were blown away by the sheer volume of talent exhibited across the capital's many shows.
From London Design Fair to designjunction and 100% Design, emerging designers and established brands alike brought the very best of their creativity. After a jam-packed week, here we share our top surface design trends from LDF 2019.
Biomaterials
Named Material of the Year at the London Design Fair, held at Brick Lane's Truman Brewery, 'biomaterials' have finally hit the mainstream after previously being considered cutting-edge and experimental.
Leading the trend is Fernando Laposse, with his material Totomoxtle – a veneer made from Mexican heirloom corn husks. As well as being a beautiful material, Fernando seeks to preserve biodiversity and support indigeous communities through his making process.
In addition to Totomoxtle, UK start-up Chip[s]Board, Tjeerd Veenhoven and High Society all showcased their sustainable products, made from potato, palm, and hemp leftovers.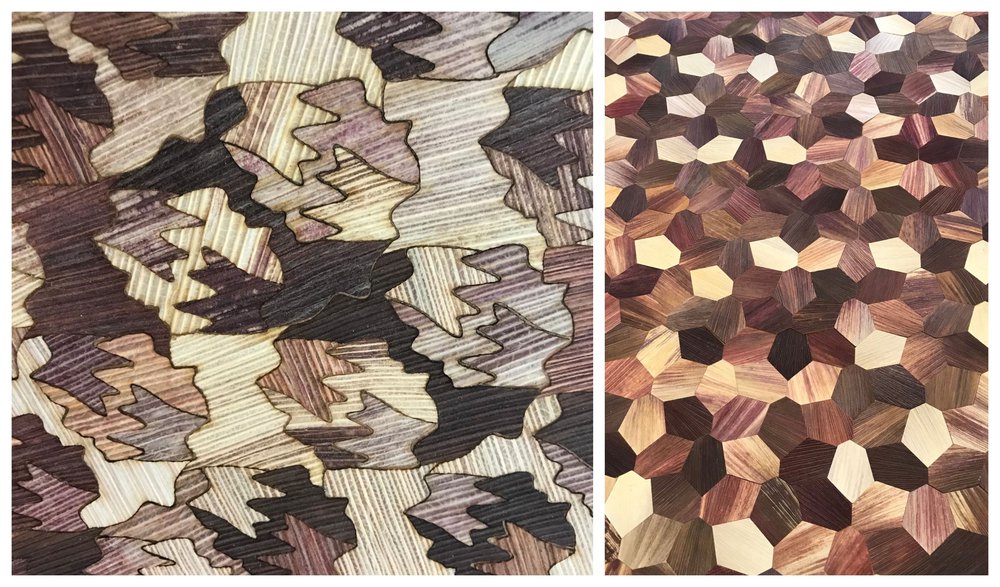 Terrazzo
Although this probably won't surprise anyone, terrazzo continues to feature heavily in surface design and furnishings. But in 2019, it's all about variation across materials.
Used both with small and large scale patterning, and a variety of colour palettes from baby pink pastels to darker, blue tones and jewelled greens, every outcome is unique. We particularly loved Altrock for its handmade surfaces in greys, pinks, greens and golds.
In addition to the table and work tops, the London Design Fair featured the trend on furniture, which provided a contemporary twist on an otherwise recognisable design.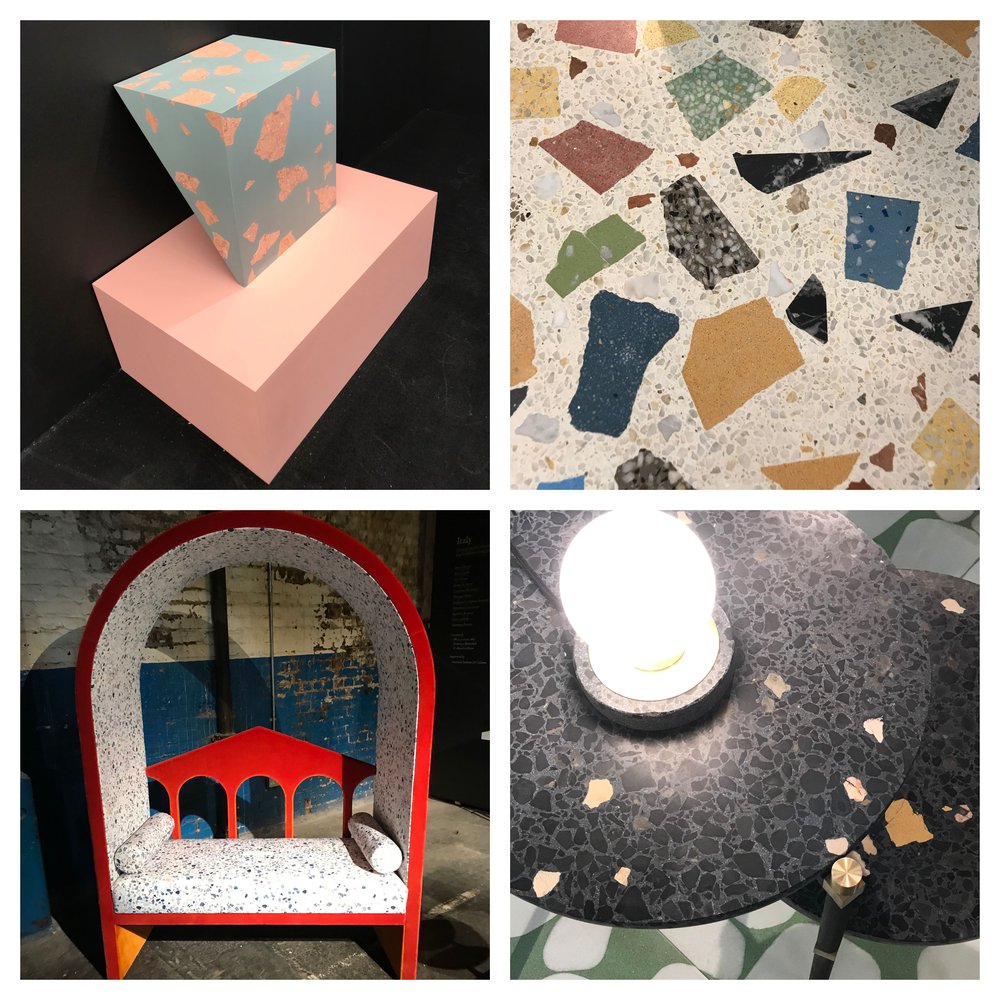 Living greenery
Sometimes nature-inspired just doesn't go far enough and in actual fact what we need is living, photosynthesising plants.
Living walls and foliage featured heavily at the shows, with textures found in nature bolstered with the 'Real McCoy' in the form of sprawling greenery, cacti and succulents. Rattan, jute, bamboo and cork also added to the calming, 'zen like' ambience that designers were keen to create.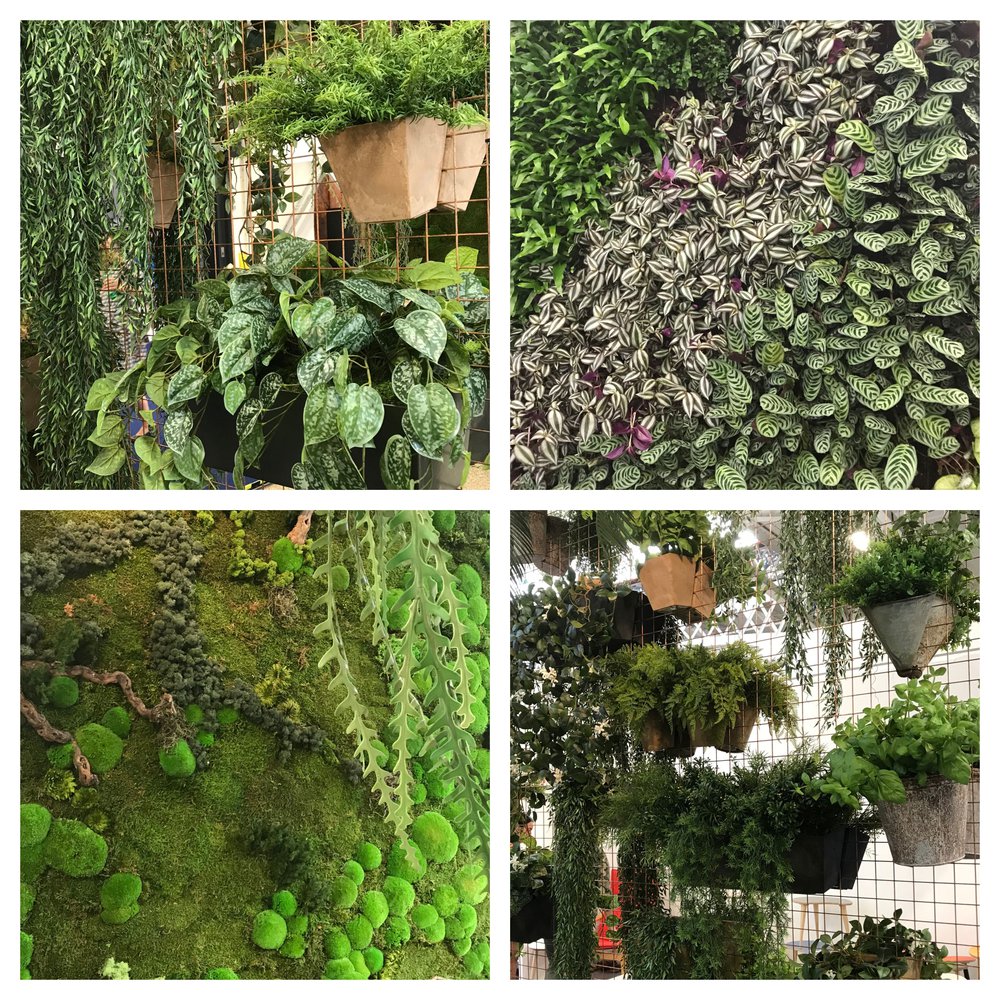 While out and about we also very much enjoyed the Walala Lounge on South Molton Street, and Kirkby Designs' ingenious tube pop-up. If only our commute really looked like that!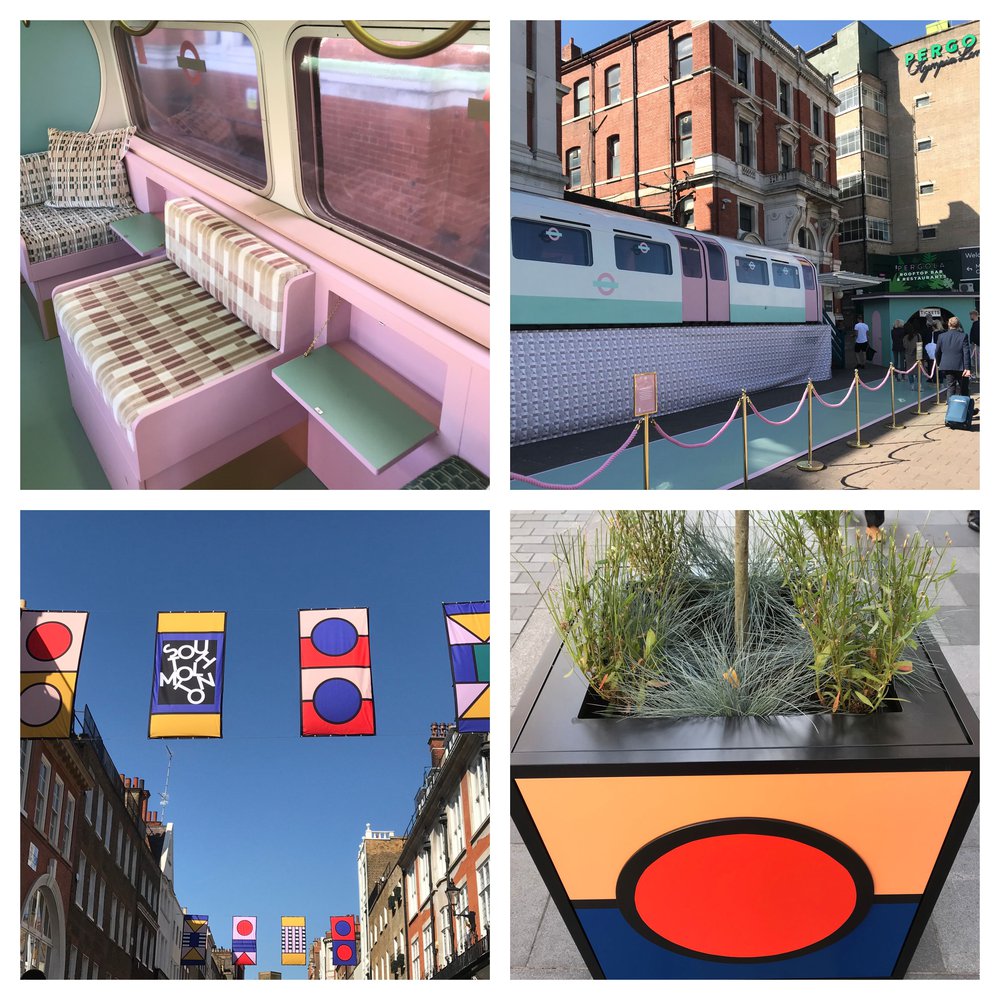 To see more of our top spots from London Design Festival, head over to Instagram where we'll be sharing our highlights over the next couple of weeks.