After much anticipation, our partner Dulux has revealed its ColourFutures™ palettes for the coming annum, alongside announcing its Colour of the Year for 2020.
A calming green hue, Tranquil Dawn mirrors the persevering design trend for bringing the outdoors in. Both soft and fresh, the shade is versatile enough to be used across commercial and residential spaces.
The colour was selected by a panel of experts to embody "the nation's mood on the approach of a new decade". It's described as reflecting "a growing desire to understand what it is to be human at a time when advances in technology are making us feel increasingly disconnected from each other".
Marianne Shillingford, Creative Director, Dulux UK, comments: "We understand the importance of creating future proofed spaces that have tangible occupant outcomes and as a new decade heralds a new dawn, the hazy pale green tones of Tranquil Dawn are calming and comforting just when occupants need it most in their lives.
"When paired with neutral pastels and rich jewels it becomes incredibly powerful at creating spaces that encourage making better human connections, enhancing wellbeing and productivity as a result."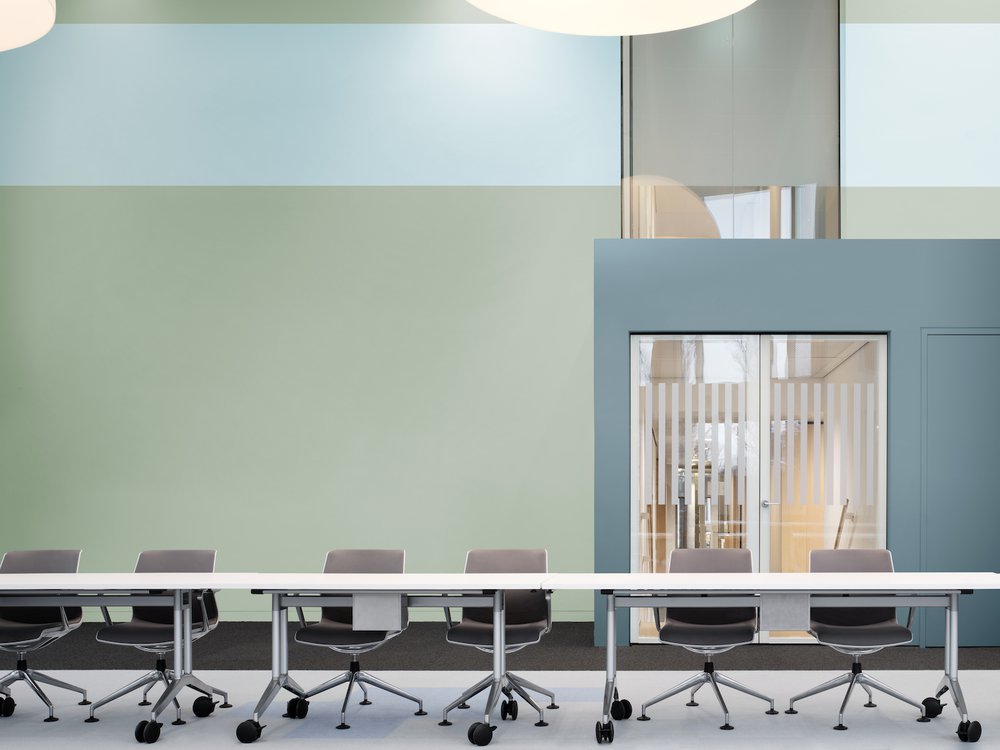 Image courtesy of Dulux
The natural colour is also reflective of a need to disconnect from technology, with the varied supporting palettes allowing architects, specifiers and designers to select from a complementary range of subtle but contemporary tones.
Heleen van Gent from the AkzoNobel Global Aesthetic Centre, adds: "We live so chaotically that our homes, workspaces and other parts of the built environment really need to be safe spaces where we can feel both relaxed and creative. We want to be able to unwind and separate ourselves from the chaos that goes on around us and have time to regroup and find peace.
"When you look at how our ColourFutures palettes have evolved over the years, you can chart the fluctuations in our consumers' appetite for different colours and spot connections with what is going on in the wider world. For example, in 2017, when consumers felt a need for balance and calm, the palette was dominated by cooler shades of blue and grey. While in 2019, there was then a greater sense of uncertainty which was reflected in a desire for warm, comforting colours that provided solace and refuge."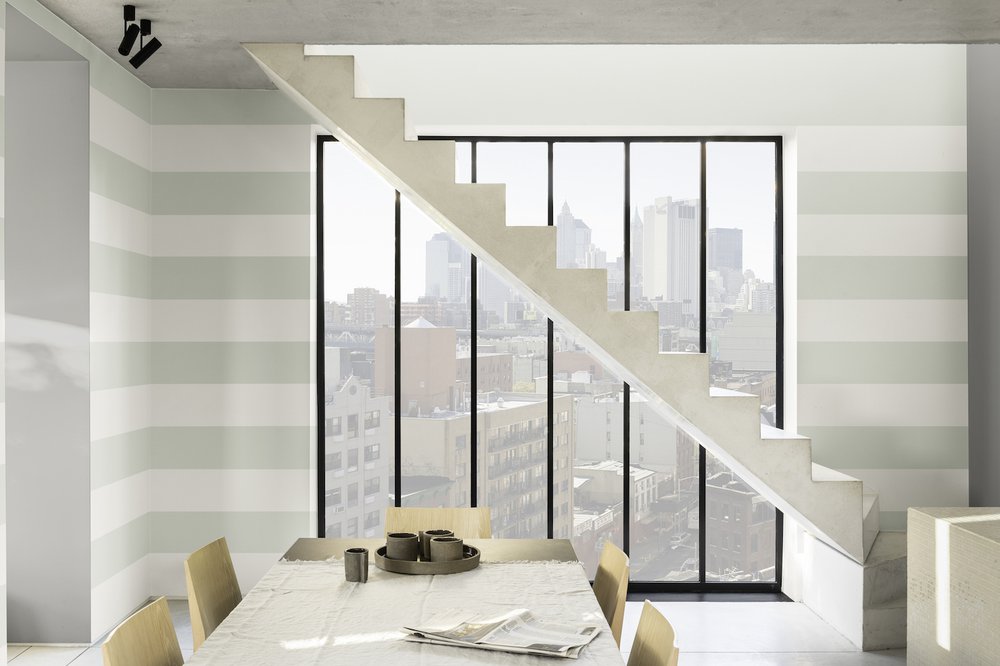 Image courtesy of Dulux
Supporting the Colour of the Year for 2020 are the ColourFutures™ palettes, which include:
THE MEANING PALETTE
Inspired by a cold winter's dawn, this minimalist palette features icy green, warm cream and charcoal hues, creating a feeling of calm and contemplation.
THE CREATIVITY PALETTE
Inspired by a warm autumnal day, a sumptuous palette with maroon and tobacco hues, pale and moss greens provide a sumptuous space for self-expression and storytelling.
THE CARE PALETTE
Inspired by a hazy spring horizon, this palette evokes a feeling of deep relaxation and peace thanks to a blend of earthy neutrals, muted greens, dusky pinks and pale blues.
THE PLAY PALETTE
Inspired by the horizon of a hot summer morning, this palette features vivid reds, alongside baby blue, cream and pale green.
To find out more about Dulux's Colour of the Year, pop into the studio - no appointment necessary!