Creative use of pattern, texture and colour can breathe new life into interior design schemes, harnessing depth and adding dimension. This month we're showcasing three stunning examples of how our partners are using pattern, texture and colour to create inspiring new surface materials.
Tektura's Deco Shine shimmers with pattern
The trend for incorporating metallic finishes across commercial interiors shows no sign of slowing down. And it's easy to see why. Introducing shimmering slivers, burnished coppers and lustrous gold creates an impactful and luxurious design scheme. From industrial lighting - to furniture, stunning wall art and wallpaper - metallics have enduring appeal.
Embracing the theme, Tektura Wallcoverings captures the sumptuous look perfectly with its new Deco Shine wallpaper.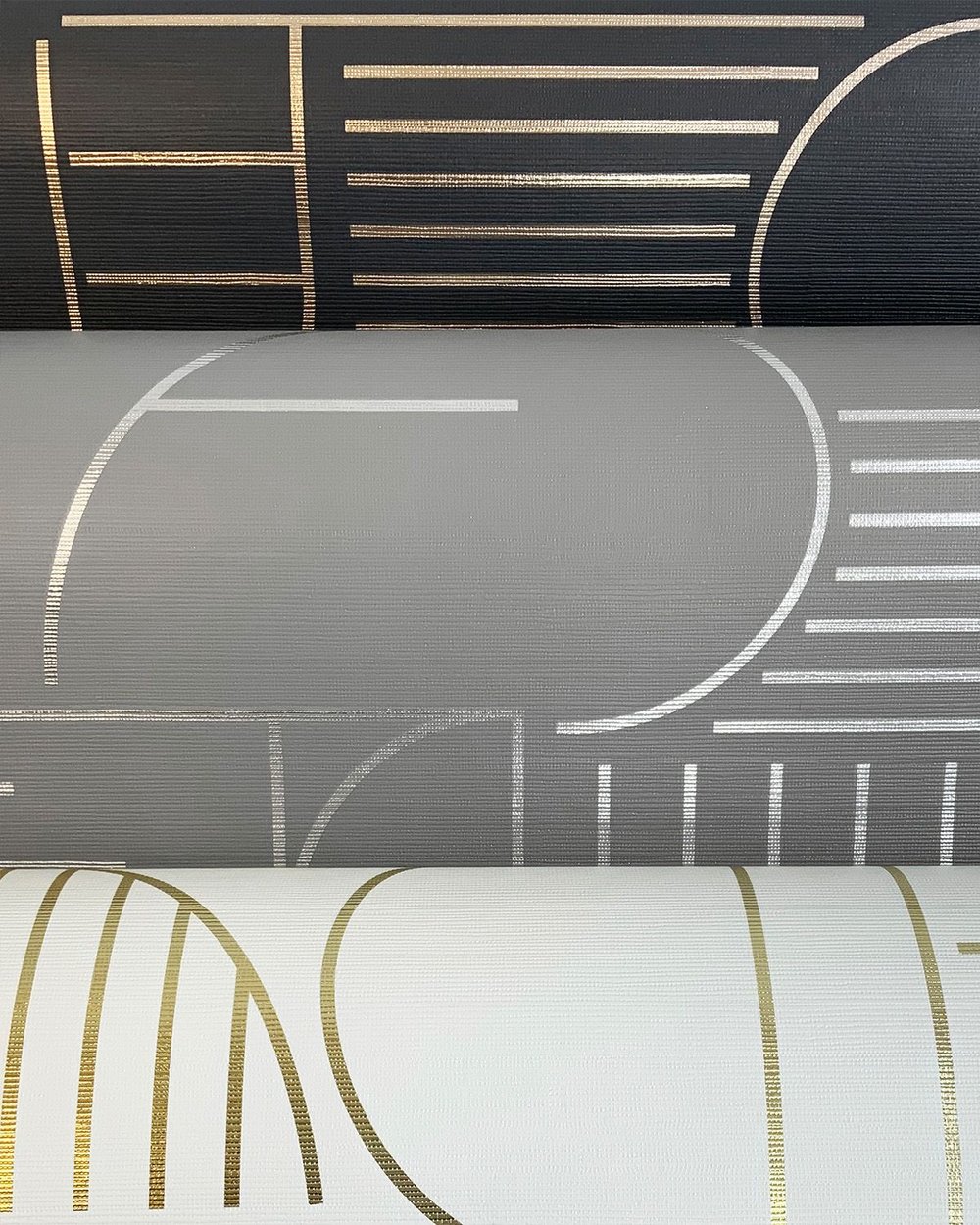 Add a pop of glam to your interiors with our new Deco Shine ✨
The collection features Art Deco-inspired geometric patterns on neutral backgrounds - all brought to life with shimmering metallics. Stunningly beautiful, the wallpaper carries all the hallmarks of iconic Art Deco design – rich colourways, decadent detail and exuberant patterns – all subtly outlined in a warm metallic finish.
Texture meets colour at EGGER
Another partner combining two of this year's top trends is EGGER with its revamped Texture Meets Colour range. Developed in response to the ever-popular demand for painted timber kitchen and cabinetry, but this range has a slight difference – a highly affordable price point.
A strong alternative to painted timber, the 18mm Eurodekor Faced Chipboard with coordinated edging, is available in three beautiful woodgrain finishes across a palette of 14 on-trend colourways, such as heritage green, greys and blue. Ideal for horizontal or vertical applications in furniture and interior design, the range is perfect for use as carcass material, door frontals, shelving, wardrobes or wall coverings.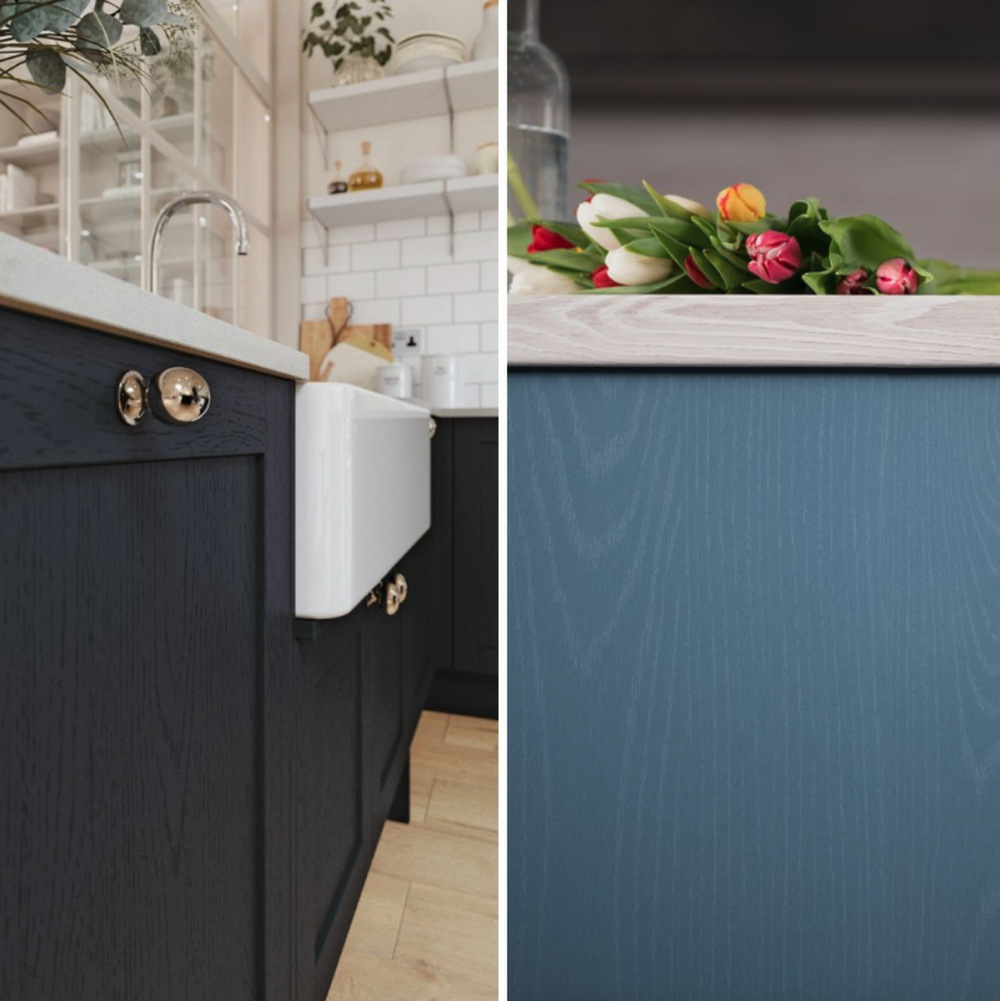 Create elegant and timeless designs - (L-R) Indigo Blue and Misty Blue
Its sustainability credentials also make it a popular choice amongst designers – as well as being made in the UK using recycled wood and sawmill by-products, Texture Meets Colour – has the added benefit of being 100% recyclable.
Raw tactility from Johnson Tiles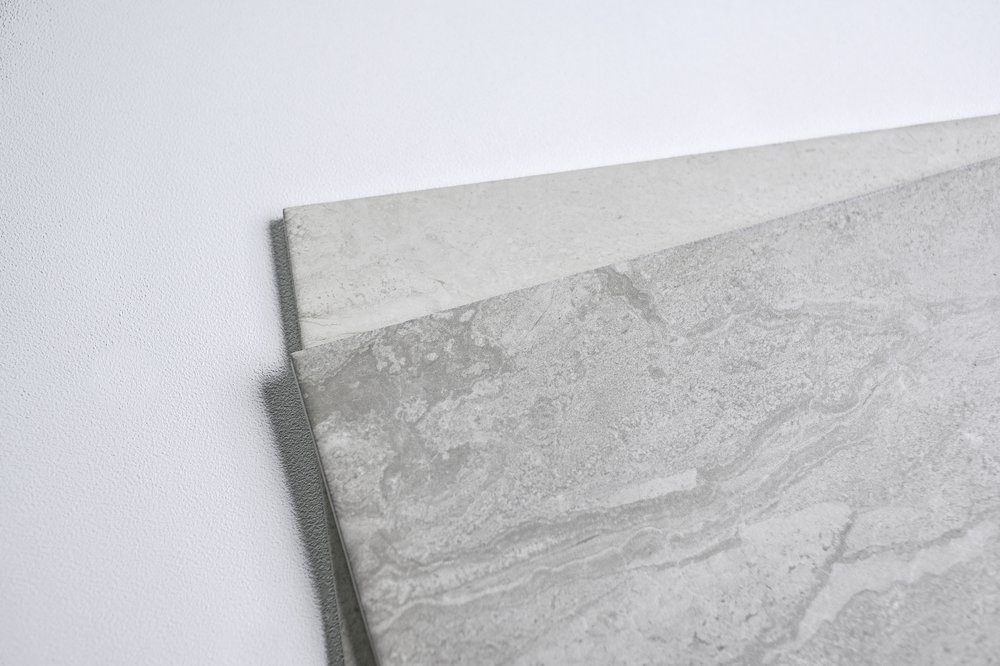 Juniper - the simplicity of stone in a beautiful glazed ceramic wall tile.
Johnson Tiles has introduced two new glazed tile collections - Juniper and Darwin - that embrace the simplicity of nature. The collections feature tactile surface textures that evoke strong emotional connections with the natural world.
With a matt finish and subtle veining effect on the surface, Juniper's texture creates the effect of exposed stone walls and is available in two calming neutral colours: Bone or Pumice.
Offering delicate textures and a timeless aesthetic, Darwin comes in two stylish structures - Rockfall and Rectangular. Both collections are made in the UK and contain up to 20% recycled content.
Why not call into the studio for more inspiration and to see how you can incorporate texture and colour into your next project.