With the Surface and Materials Show just over a week away (10-12 October), we thought there no better time to unveil the designers we have selected to be our Innovators at this year's show.
Material Lab Innovators represent graduates that we feel showed the most ingenuity, dedication and consideration in creating their final surface material collections – something we're fiercely passionate about championing.
Whilst all very different in terms of the materials used, overall aesthetic and potential function, there are some interesting parallels at play throughout the work chosen. There is notably some common interest in matters surrounding our current theme Reuse/Relife, as well as some intriguing explorations of graphic and gridded structures.
Hannah Jones
For anyone who didn't get the chance to see Hannah's captivating material invention at New Designers, or read our article back in June, you'll now get the chance to see a large panel of her work at the NEC. Composed of cleverly reconstituted paper waste collected from around Manchester Metropolitan University, where she was studying, BioMarble goes through a process of casting and hand dyeing. The resulting modular surface is reminiscent of an otherworldly skin, made up of pitted and cratered textures.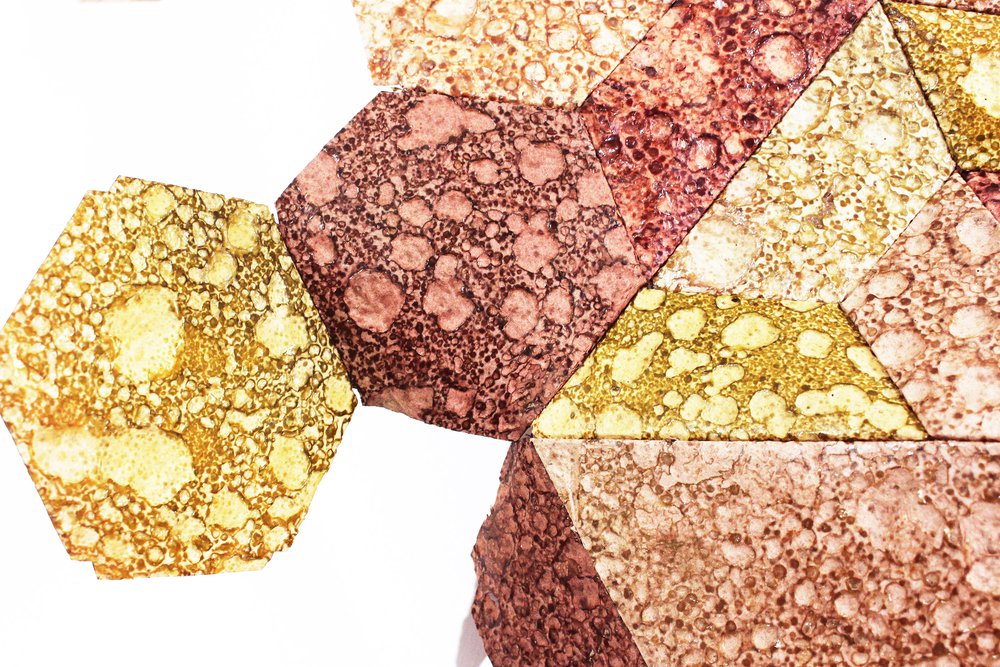 Hannah Jones
Lia Raquel Marques
Another project that seeks to reimagine waste materials is Lia Raquel Marques' Material Transformation. Leather pieces and wood shavings are set within richly pigmented resin, which is sanded, polished and/or sandblasted to create surfaces with a jewel-like quality. Other variations include surfaces with shards of coloured Jesmonite that create a whole new form of terrazzo. The introduction of 3D moulds has also allowed her to create vessels that are reminiscent of rock formations.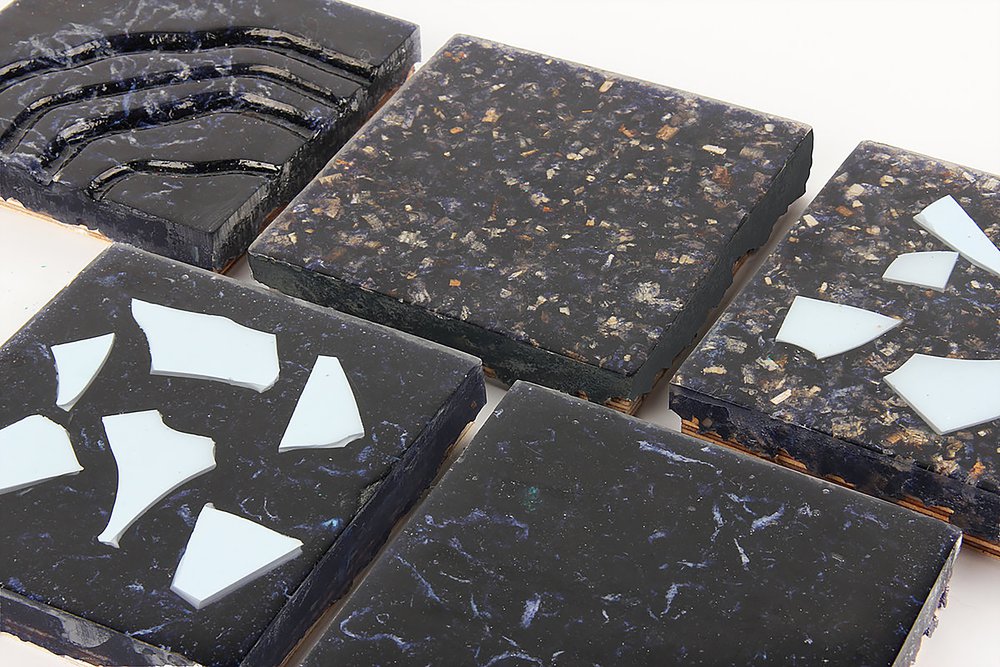 Lia Raquel Marques
Eva Jack
Also a waste-conscious designer, we spotted the work of Eva Jack at New Designers earlier in the year. Seeking to tackle the problem of waste materials in industrial manufacturing processes, Eva's experimental, process-led design sees her create a range of surfaces for everyday interior use. The theme of 'transformation' drives the project to a final result, which is a surface that's functional and tactile – able to be adapted in flux with its user and surroundings to increase its lifespan and challenge our throwaway culture.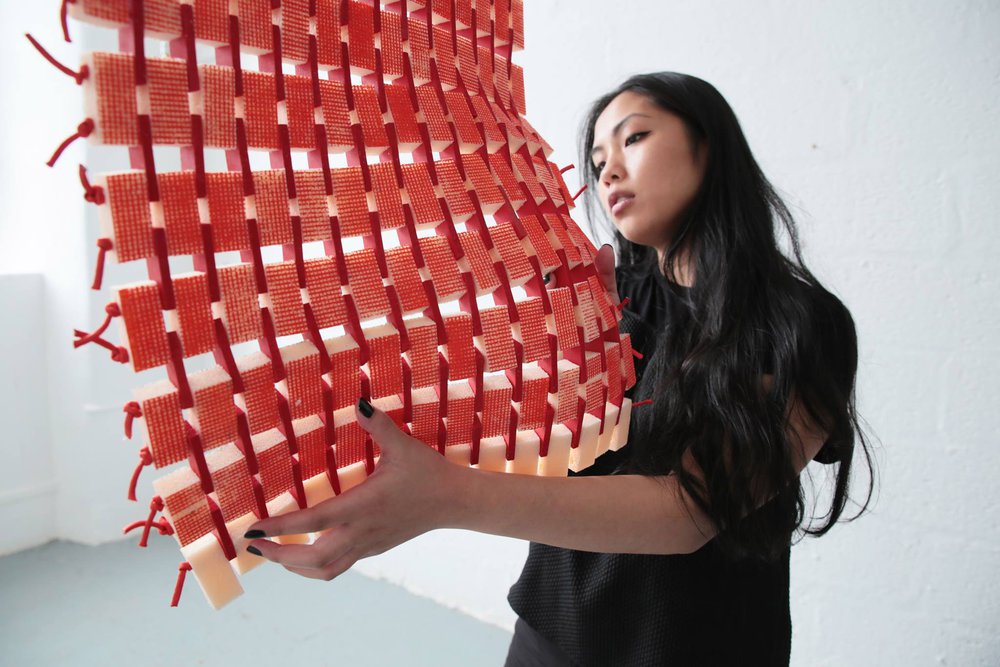 Eva Jack
Odette Smaldon
Specialising in constructed textiles, Odette uses a combination of traditional and contemporary techniques such as drawing/collage, knitting, macramé, crochet and laser cutting to create innovative and engaging textile pieces for fashion and interior environments. With strong roots in making and craftsmanship, Odette utilises found materials, manipulating and repeating them to create intriguing textile surfaces, which hold playful and interactive qualities.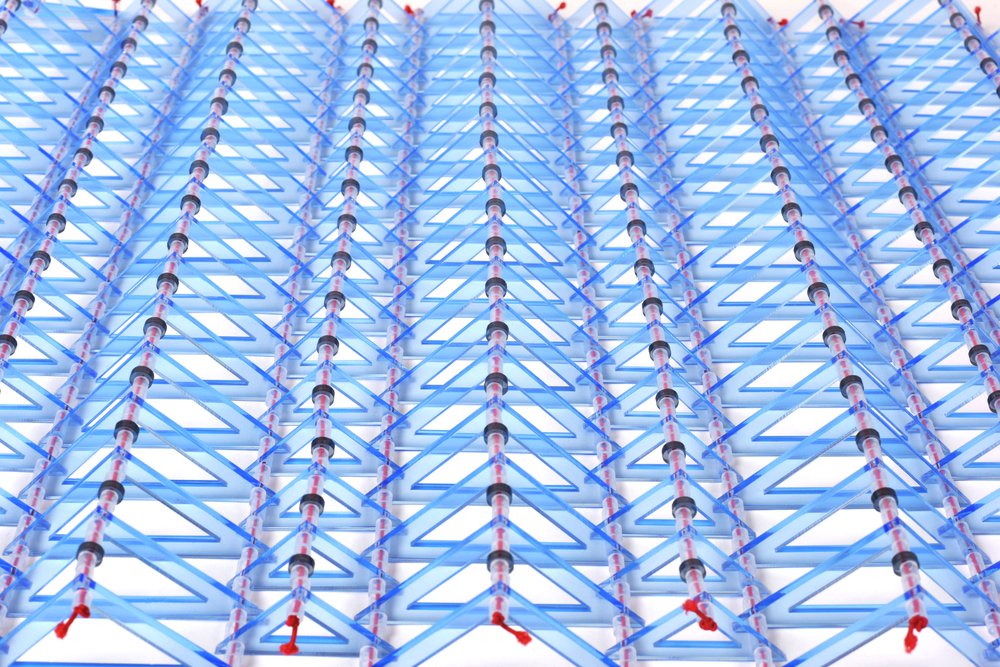 Odette Smaldon
Amelia Frost
As the winner of the Material Lab Associate Prize at this year's New Designers event, Amelia Frost was a no brainer when it came to selecting our Innovators for the show. Her project Urban Serendipity draws inspiration from the urban environment, both in terms of its imagery, materials and colour palette. The materials have been chosen aesthetically for their 'gritty' feel, alongside their distinct qualities. Hard surfaces such as lino, mineral composite and laminate (from our partner Formica), contrasted against soft materials such as leather, suede and PVC, are combined to create a commercially viable product.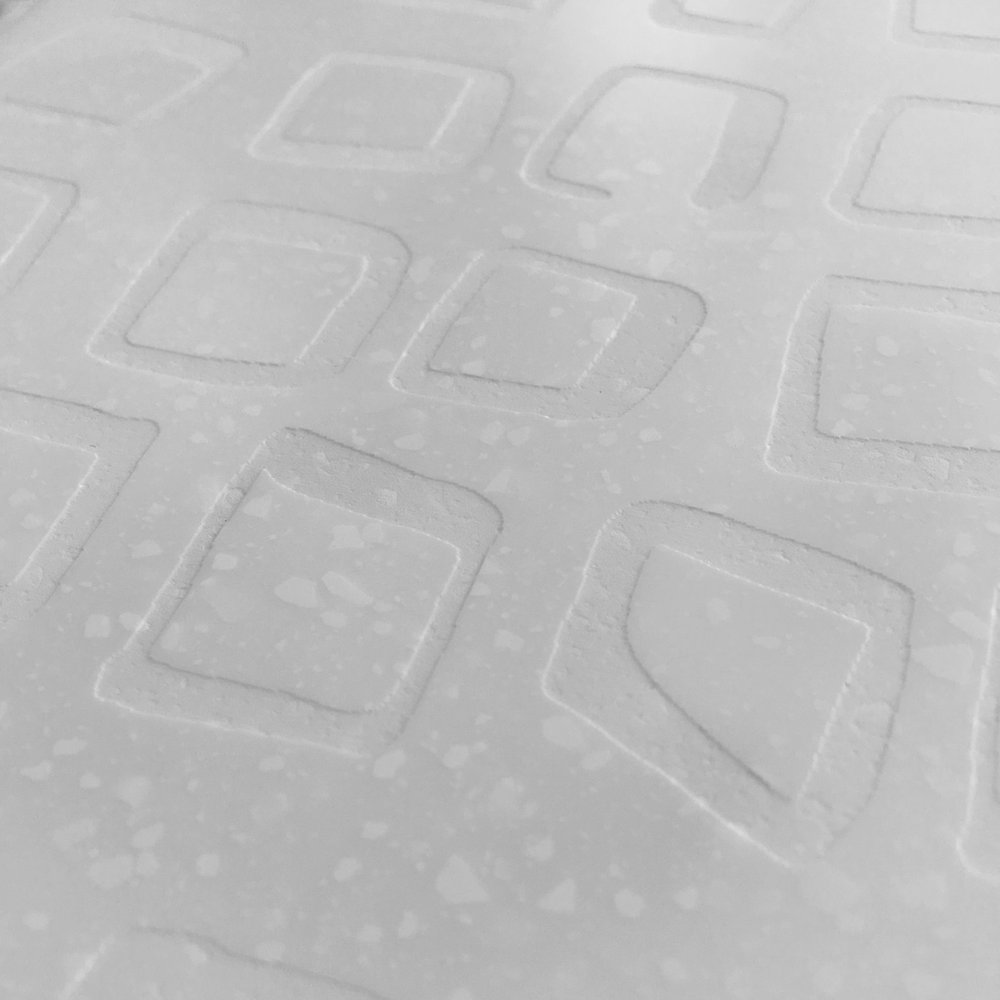 Amelia Frost
Join us between 10 and 12 October 2017 at the Material Lab Hub as part of UK Construction Week's Surface & Materials Show to discover more.