Highlighting the latest innovations from the world of surface design, this year's Surface & Materials Show did not disappoint when it came to ingenuity.
At the heart of the event, we were honoured to work with the most trailblazing brands and designers for our Material Lab Hub.
Serving as a beautiful backdrop to the space, guests were treated to one of the freshest designs from leading UK wallpaper and textile designer Kit Miles, alongside a showcase of new products by sponsors Johnson Tiles, Formica and Flowcrete. Following the launch of Dulux's Colour of the Year palette, the Hub also offered an exclusive opportunity to see Heart Wood in situ (as well as the adorable Dulux dog!)
In addition, we showcased the products of Dutch innovators Buxkin, Italian brand i-Mesh, Loco Design and UK pair, Amron Associates and Alusid.
To coincide, we selected the work of five emerging surface material designers from graduate shows around the country. This included Hannah Jones, Lia Raquel Marques, Eva Jack, Odette Smaldon and Amelia Frost.
Throughout the event, we welcomed key industry figureheads to speak on hot topics – from Marianne Shillingford, Creative Director at Dulux, to architect, TV presenter and creative director, George Clarke.
We'd like to take this opportunity to say a huge thank you to our sponsors and exhibitors, alongside everyone that visited us during the show. If you didn't make it, check out the photos below, and follow our social media accounts for the latest updates from our team.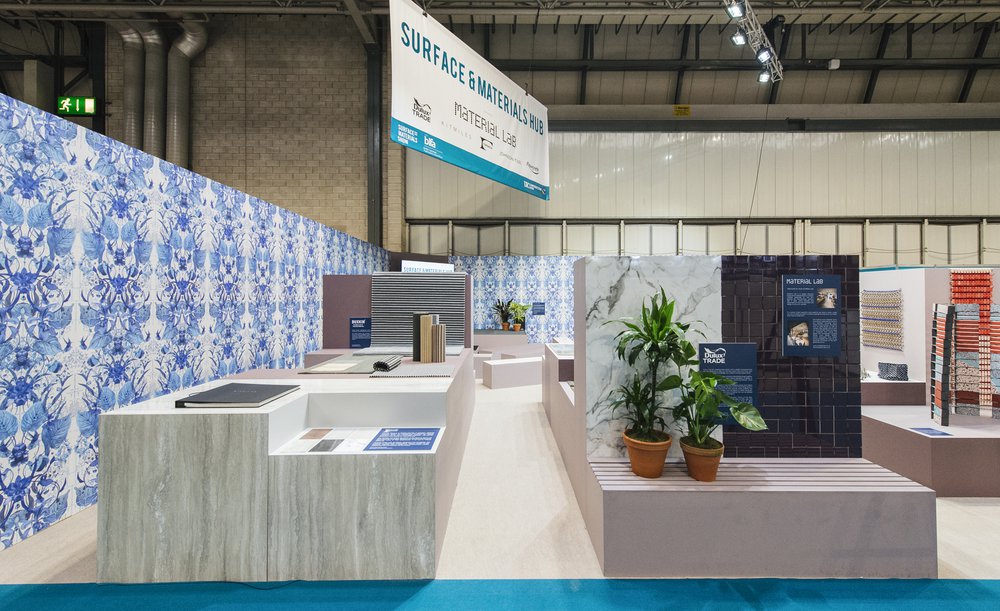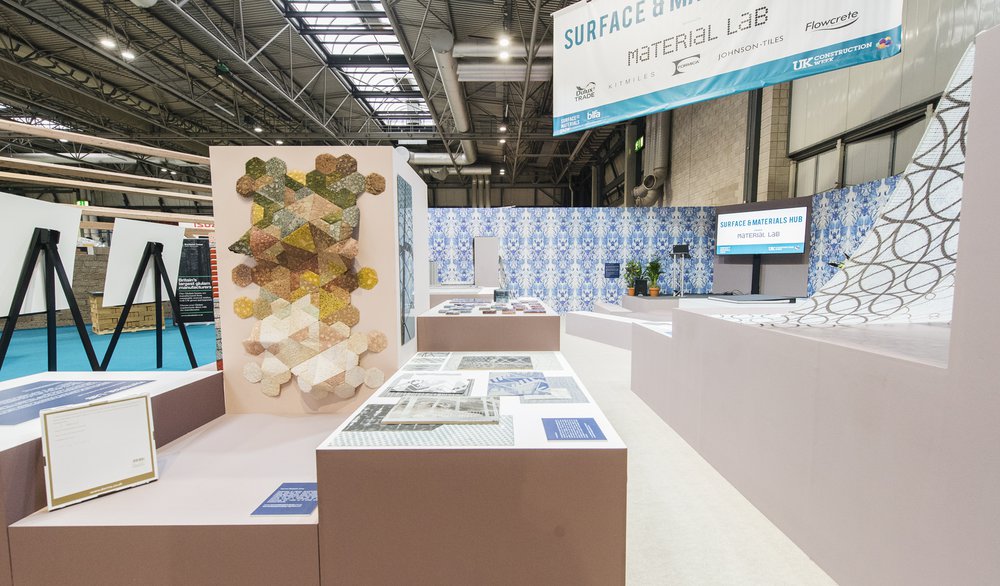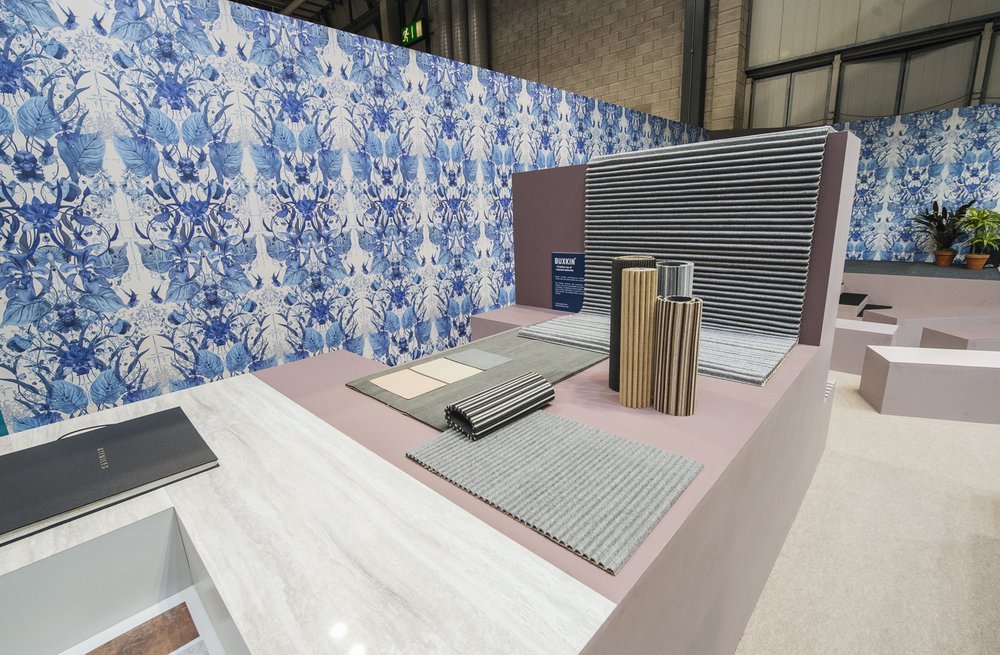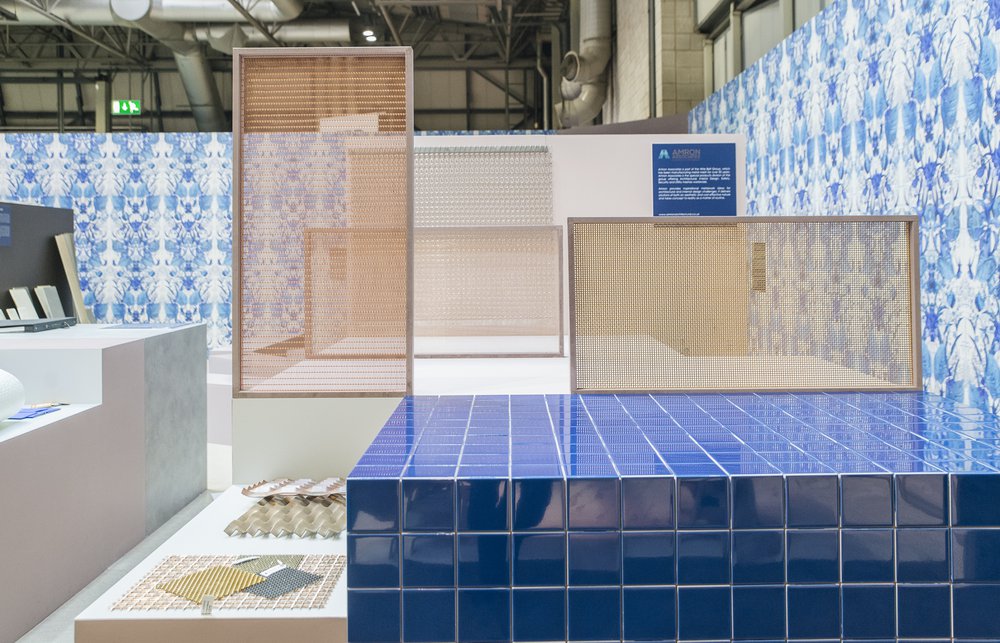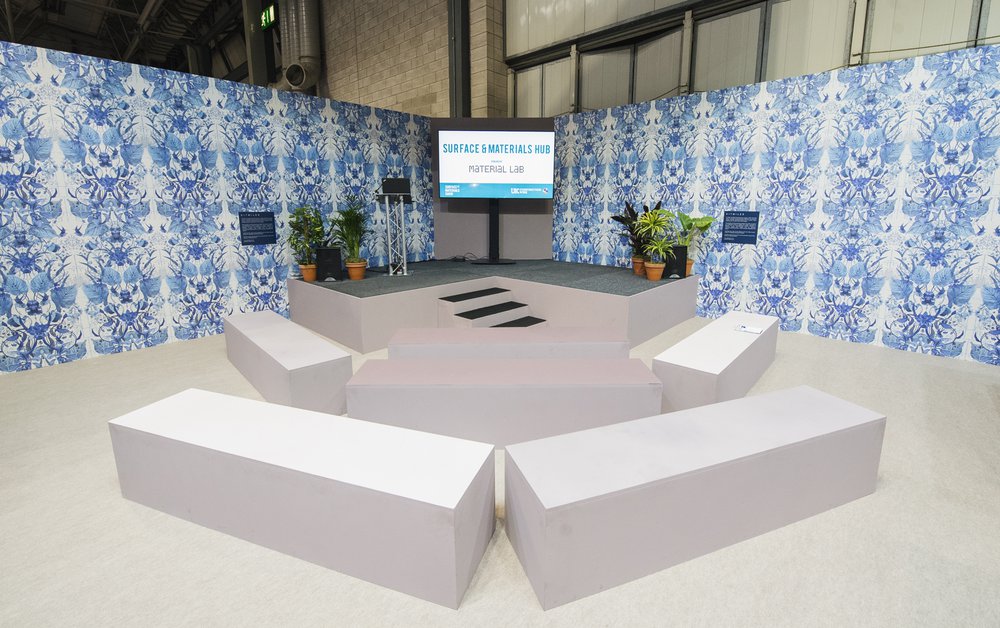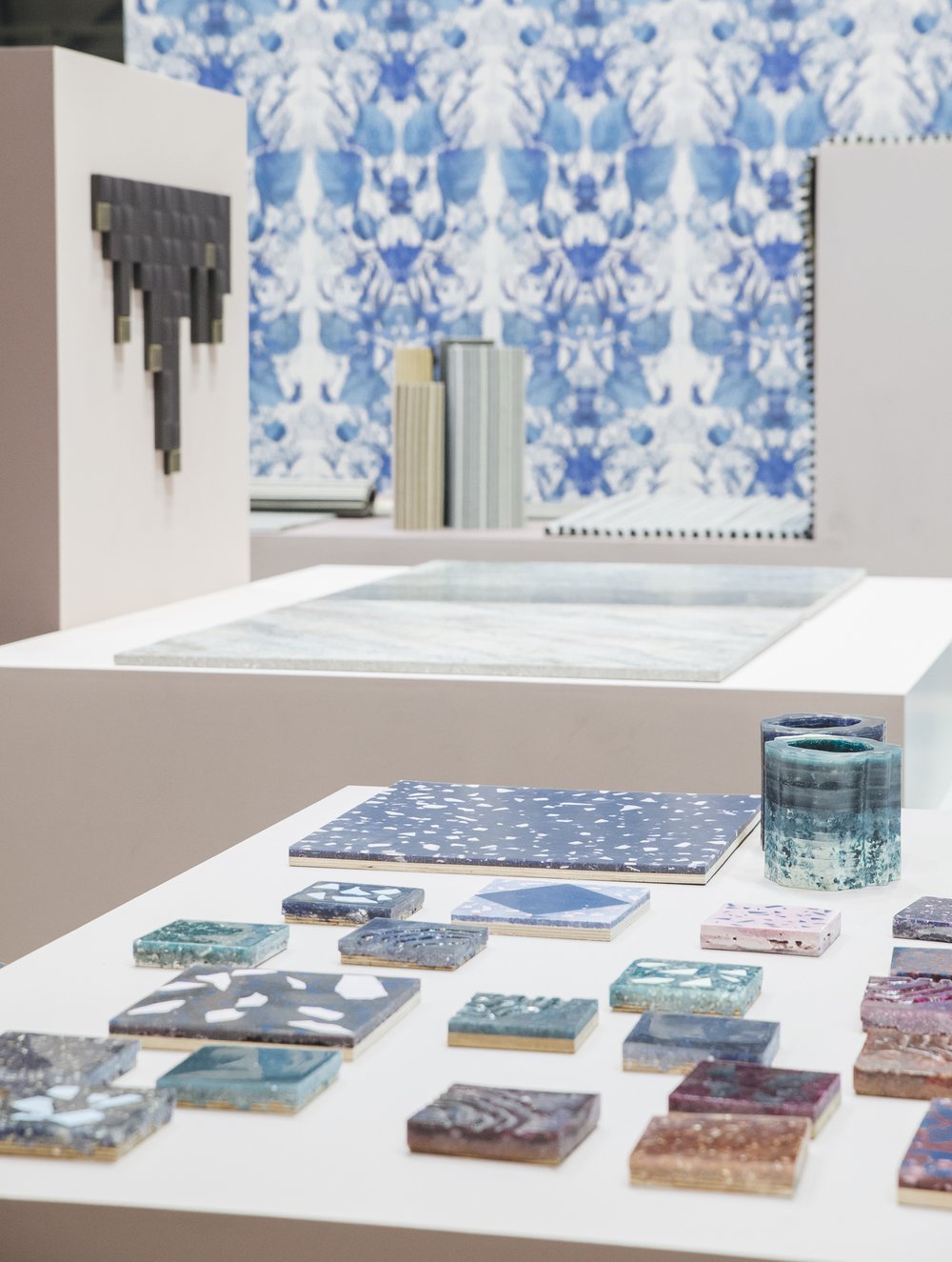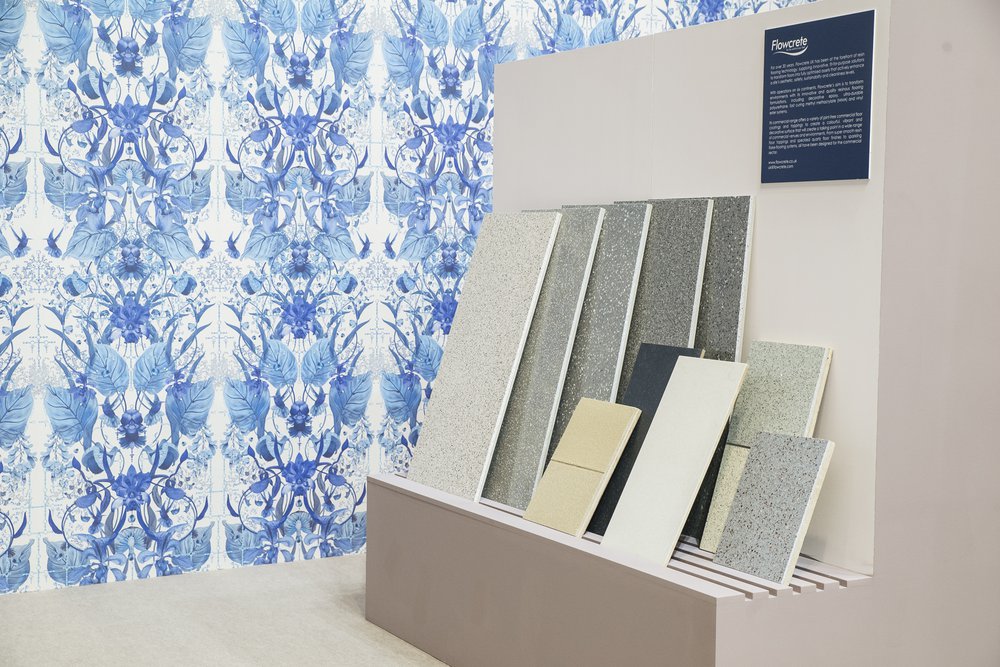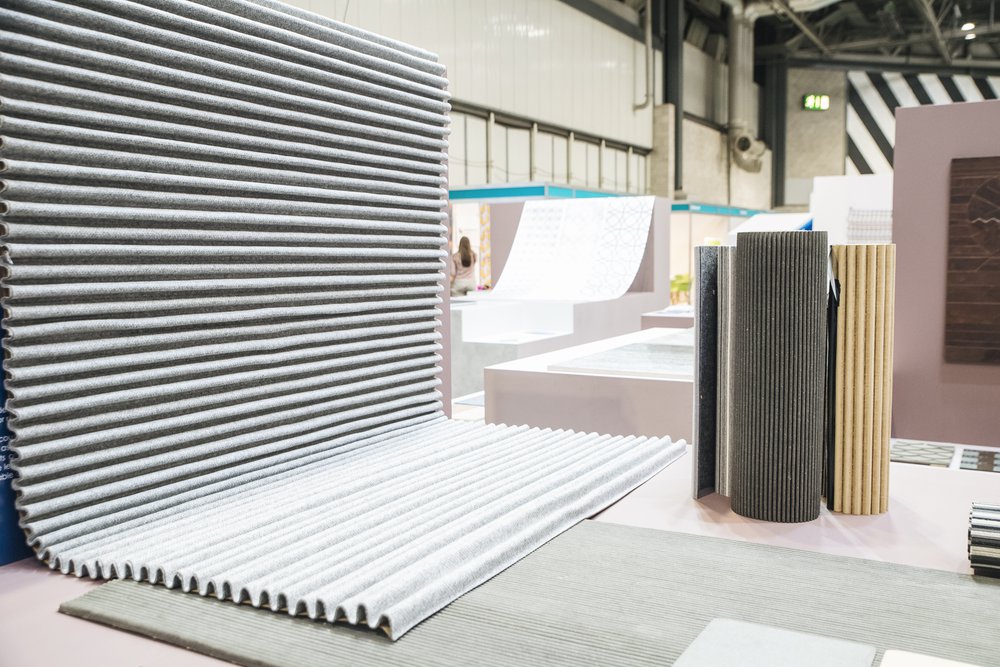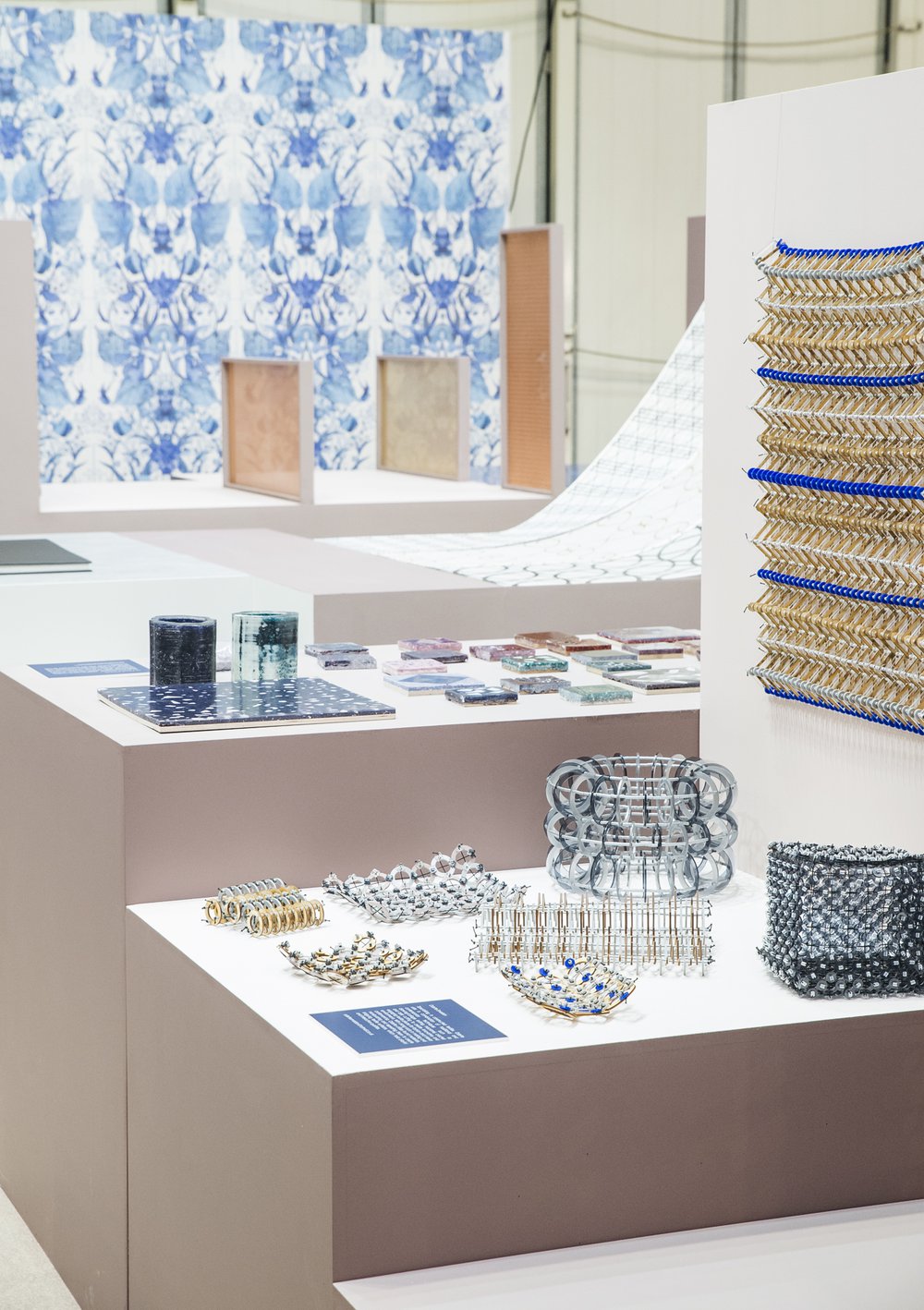 Images courtesy of Bircan Photography / Surface & Materials Show