From fashion to cars, interior decor to the food that we eat, colour has long influenced the social mood playing a vital role in our lives and how we respond to our surroundings. Like the psychedelic orange, red and yellow tones that depicted the 60s, and the millennium pinks and polished copper of the 2010's, colours become synonymous with particular decades due to their influence and popularity.
It comes as no surprise then that predicting and interpreting the colours of the season has become such big business. As we enter the last few months of 2022 (wow, where did that go?), trend predictions from the trend houses and forecasters are starting to trickle in, setting the tone for the year ahead.
We were very excited, and particularly timely, to have Laura Perryman's book, The Colour Bible, arrive at our London studio this month. Aptly described as 'The definitive guide to colour in art and design', it is an essential handbook for designers, artists and content producers that dives into 100 significant colours to explore how they shape our lives.
Conveniently chaptered by reds, yellows, oranges, blues, greens, pales, darks and browns, it explores the history and material origins of individual shades, and how they are relevant in the modern world. We will be deep diving into the chapters over the coming weeks as we explore the colours we have on display in the studio and how we can use colour theory to shape our visitors' experience. In the meantime, we take a look at three interior surface collections in the studio that use a spectrum of colour in their designs.
One range, endless possibilities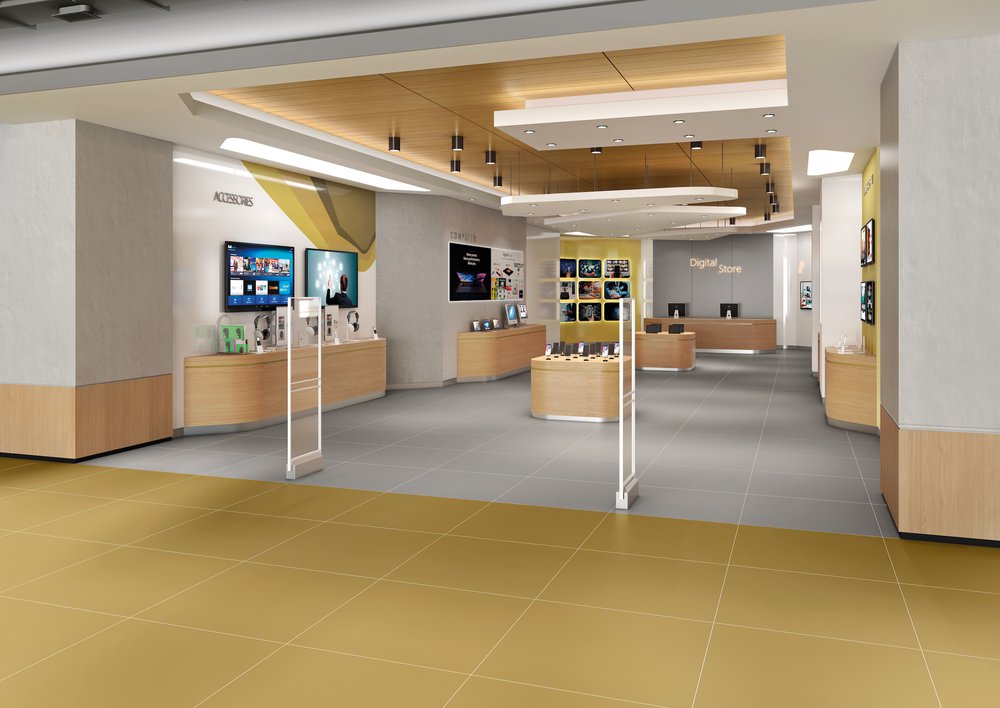 Johnson Tiles Kerastar Khaki Natural & Clay Natural 890x890mm
Kerastar by Johnson Tiles is a harmonious collection of through-body, unglazed porcelain tiles spanning an impressive variety of bright and vibrant tones. Specifiers and designers can play with a mix of 43 shades inspired by the limitless beauty of the natural world. From the architectural-friendly neutral Clay and Linen, to the bolder Mustard, Forest, Sea and Siena, the collection has a breadth of coordinating shades which can be used to create a different look every time.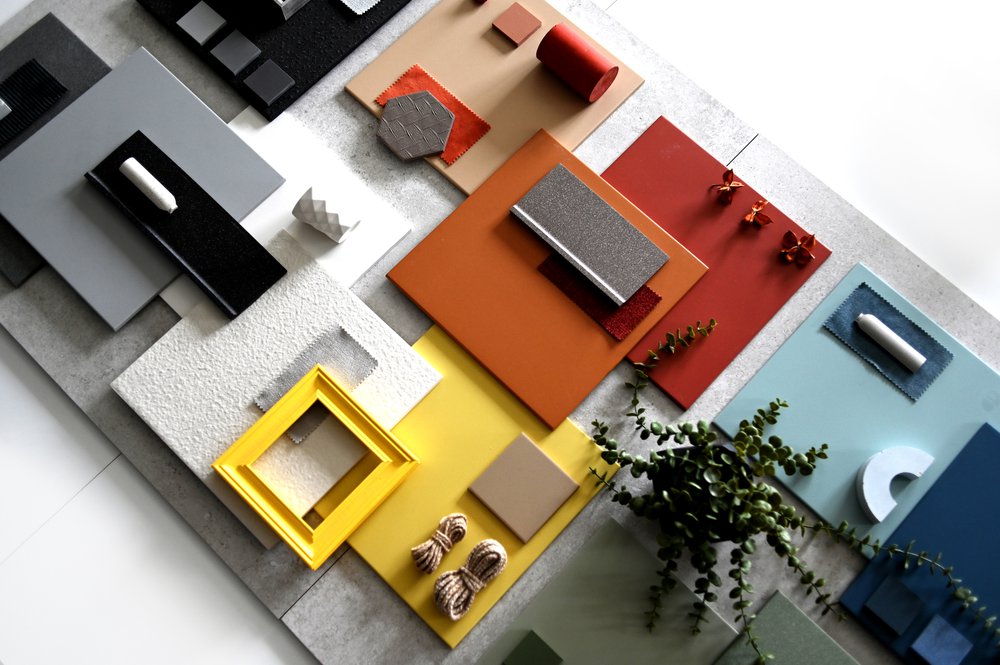 The Kerastar collection of unglazed porcelain tiles by Johnson Tiles comes in 43 colours
Designed exclusively for commercial interiors which can be exposed to heavy traffic, the colour of the wall and floor tiles runs all the way through so scratches, chips and signs of wear are easily blended or hidden.
Walls awash with colour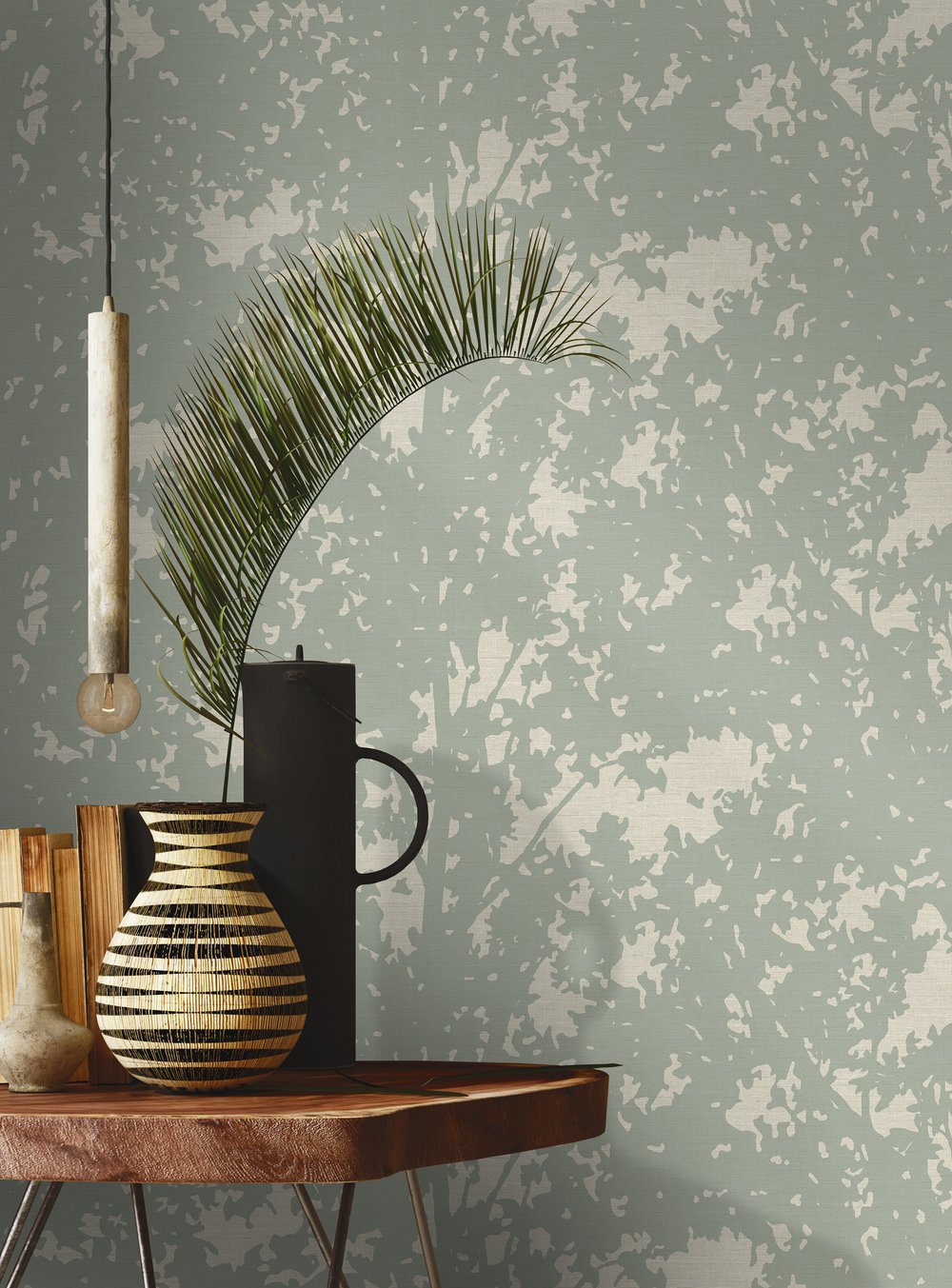 Tektura Wallcovering - Garden
Wallcoverings expert, Tektura, has introduced 10 new wallcovering designs in 100 colourways to give specifiers an expansive collection of styles to create with.
Inspired by traditional crafts, the designs include intricate raw silk, block prints and stencil effects across soft greys, dramatic blues and cool whites to name a few. Bringing natural environments to life, the Garden collection features foliage inspired designs while glistening silk strands in copper, gold and bronze embellish wave-like moire patterns in the Coast range.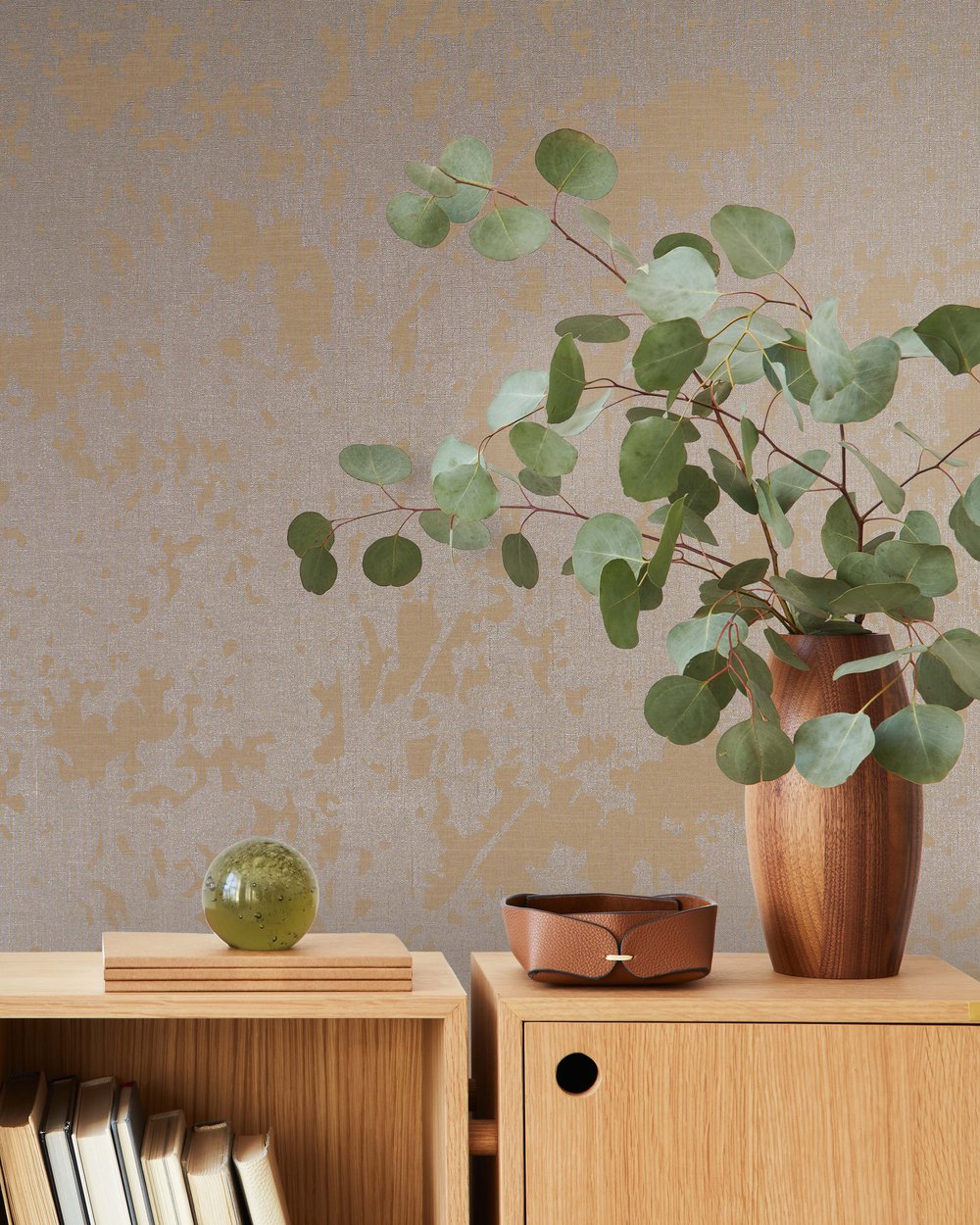 Tektura wallcoverings with copper and gold embelishments
Two-tone brassware
Chrome is no longer the only colour of choice when it comes to bathroom brassware and accessories. Add your own touch of personality and style with Vado's collection of Knurled X Fusion two-tone bathroom taps and showering brassware.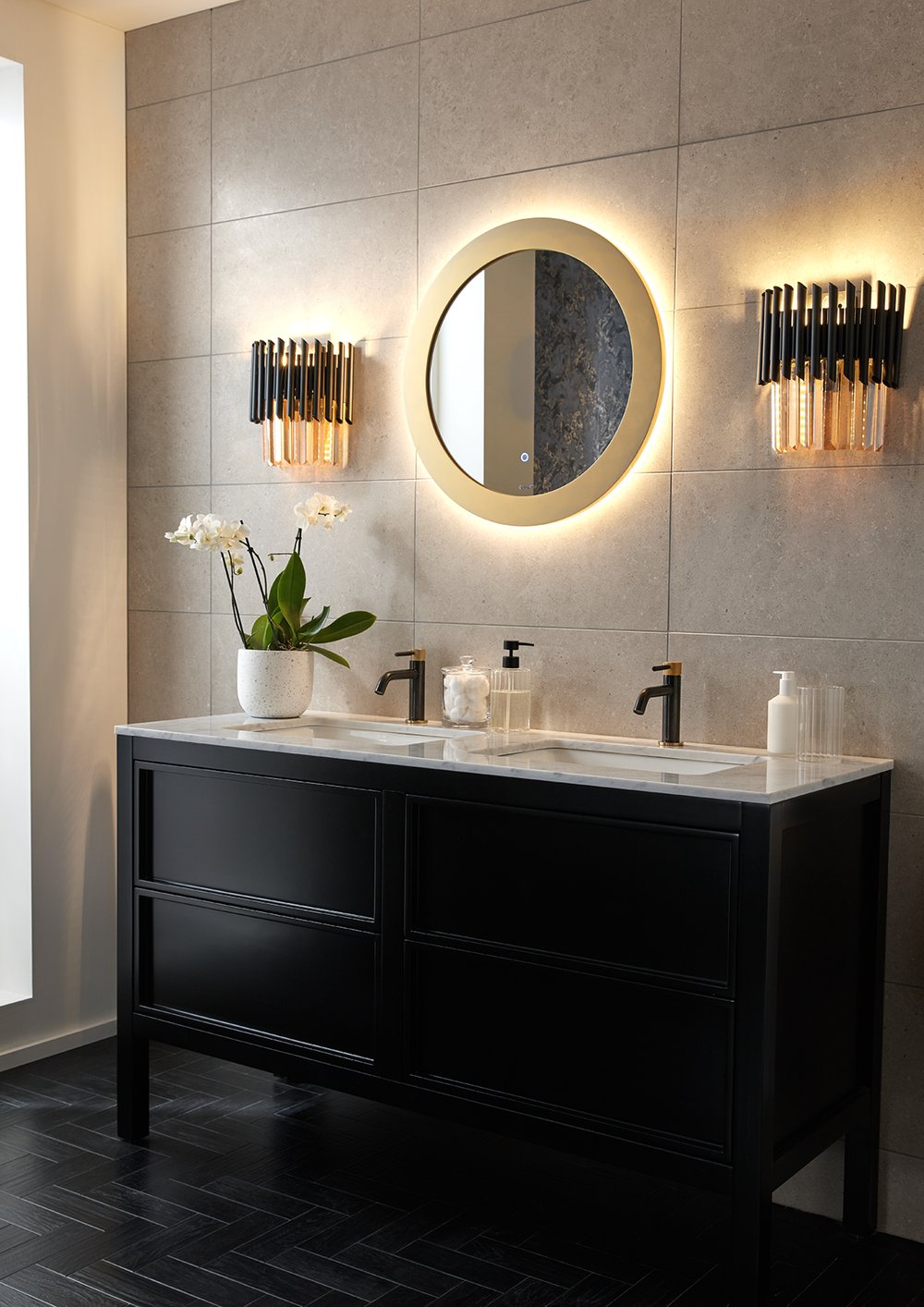 Spa style bathrooms with Vado Brushed Black and Gold Knurled X Fusion brassware
Available in three distinctive colour finishes with tactile knurled detailing in four striking combinations, designers can create a multitude of different styles and trends. Inject a luxurious spa-like sophistication into bathrooms with the Brushed Black and Gold finish, or opt for a Brushed Black and Nickel combination to achieve a minimalist industrial aesthetic. The subtle design details pair perfectly with a variety of materials including wood, marble and ceramic.
For more trend inspiration and colour combinations, visit the studio and follow us on Instagram, FaceBook and LinkedIn.