It is that time of year again when the trend forecast from studio partner Dulux Trade hits desks and inboxes across the design industry. And this year is extra special as the brand celebrates two decades of the industry-acclaimed ColourFutures™ report and Colour of the Year.
The trend forecast is the culmination of extensive research conducted by Dulux colour experts and international design professionals to translate global insights and emerging trends that affect the way we live into a relevant and timely colour.
At a time when "our relationship with the natural world feels more precious and precarious than ever", the colour experts at AkzoNobel's Global Aesthetic Centre (which chooses the colour), for the first time ever have selected a colour palette inspired entirely by the rhythms of nature. And we love it!!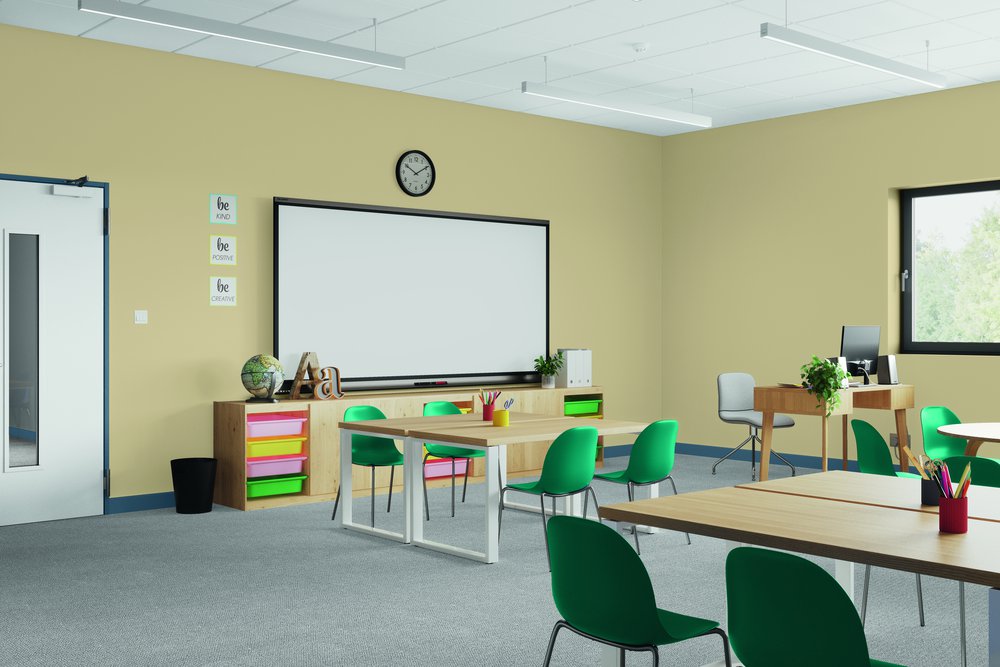 Dulux Trade paint colour Wild Wonder is suitable for commercial and residential interiors.
"The earth and its materials have been inspiring humanity for centuries. Now is the time to put them centre stage and bring the outside, in", said Marianne Shillingford, Creative Director of Dulux UK.
The 2023 Colour of the Year Wild Wonder™ is reflective of people's need to reconnect with nature, to be more grounded and find inspiration and balance amidst the challenges and uncertainties ahead. A glowing, pale yellow paint colour that is described as "a soft gold with hints of green", it was inspired by the warm tones of fresh seed pods and harvest grain.
Following on from 2022's uplifting and airy shade, Bright Skies™ (that was launched at the Material Lab studio last year), the new colour is designed to add a sense of energy and positivity to our living and working spaces. To coincide with the Colour of the Year, four key colour palettes have also been introduced which include a variety of tones designed to compliment Wild Wonder in different ways.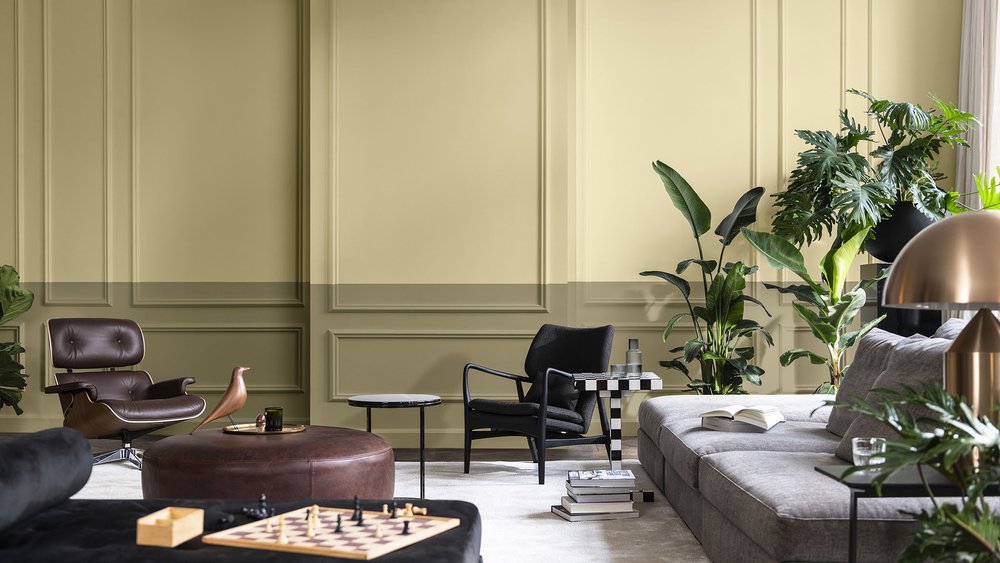 Wild Wonder paired with Old Time Olive to create a biophilic inspired living area.
Lisa Pilley, Dulux Trade Commercial Colour Consultant, adds: "Wild Wonder™ and its four versatile colour palettes reflect the natural world and intuitively connect with nature's supply of substrates and materials - whether structural or aesthetic. As the world strives to reuse, rescue and build sustainably within commercial design programmes, placing humanity and environment at the heart of design is becoming increasingly essential.
"Colour can be transformational and guide occupants' feelings and emotions. This year's Colour of the Year and associated palettes open opportunities to connect the natural world with our everyday lives in the built environment."
The four decorative paint colour palettes include;
Lush Colours - beautiful forest hues that are inspired by the plant-filled habitats of gardens and woodlands
Buzz Colours - upbeat tones of pinks and ochres that capture the bustling biodiversity of a wildflower field or grassland
Raw Colours - harvest shades that mimic nature's raw materials
Flow Colours - warm neutrals and deeper seashore tones that bring a sense of fluidity and momentum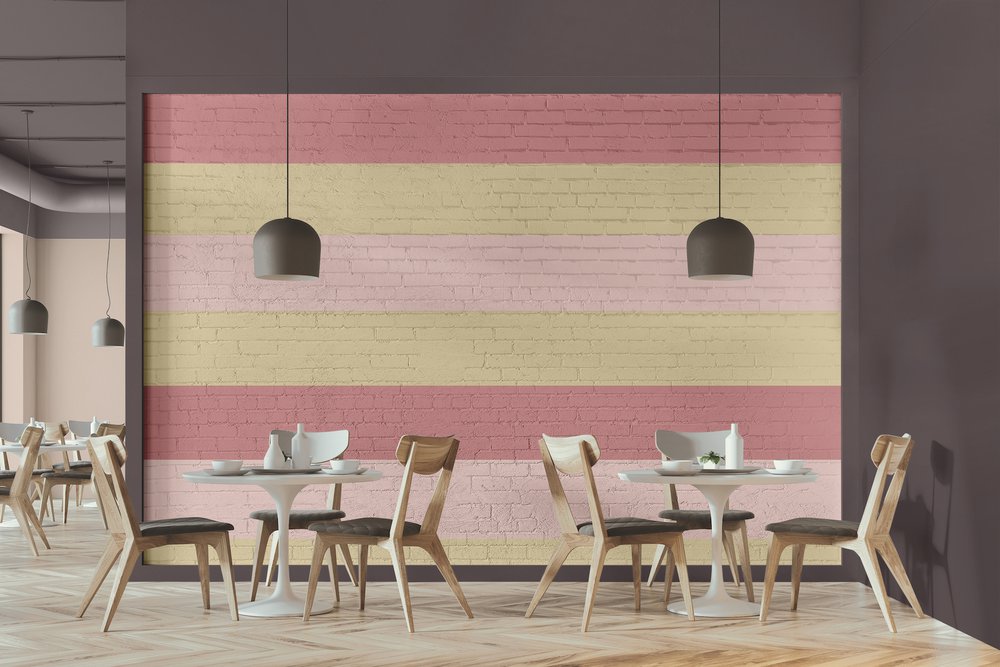 Four versatile colour palettes have been selected to complement the new shade.
We will be exploring the new colour palettes and how to use them in commercial interiors over the coming months in the studio, developing moodboards that play with different material textures and tones to compliment or contrast.
In the meantime, Dulux has compiled the Colour of the Year 2023 Specifier brochure to support commercial design professionals working in all sectors, including residential, leisure and hospitality, commercial spaces and health care facilities.
What do you think of the new shades? We would love to hear your thoughts and ideas, or visit the studio to experiment with material samples and colour combinations for your next project.
All images courtesy of Dulux Trade.