The inaugural Virtual Interiors event, which took place on the 24th and 25th February 2021, provided the ideal platform for Material Lab's Taran Kaur to join Johnson Tiles to discuss the latest tile trends, colours and textures that are driving interior design.
Following the launch of Johnson Tiles' latest bi-annual trends guide, Tile Trace, I got the opportunity to sit down with Amy Pears and Mel Holland from the company's design team to explore the impact of the pandemic on current design choices.
In this webinar, we highlight the three distinct trends that have recently emerged within interior design, from those that incorporate the grounded, earthy styles of nature right through to the spiritual opulence of the celestial.
Serenity
Serenity provides a sense of comfort and security during these uncertain times, adding a distinct and personal touch to any space. Inspired by nature, with threads of Japanese influence, this trend combines natural textures for depth and tranquillity with the satisfying order of origami folds.
The colours in this trend span the whole spectrum, from cooling blues to dark indigos and deep greens to warm neutrals. Brave Ground, the Dulux Colour of the Year, fits perfectly within this trend and complements the Serenity palette to create a harmonious environment.
"Some of our recent ranges, like South Bank, perfectly pick up on the tonal qualities found in Serenity," said Amy. "Additionally, the chevron shapes of our Abstract collection help to incorporate the trend's origami influence for a more structured appearance."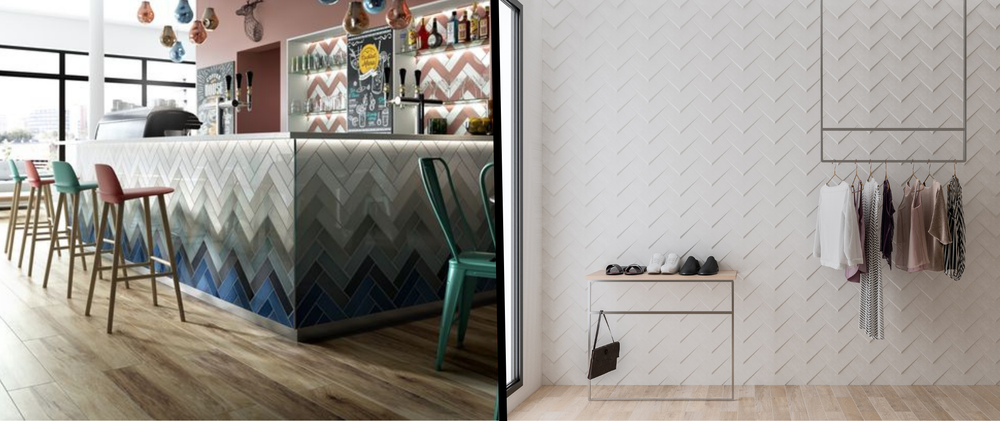 South Bank and Abstract compliment the Serenity trend
Astral
From grounded nature to spirituality and astrology, Astral is a trend that combines mystery and calm through an intriguing and compelling aesthetic. Exploring contrasting textures, like metallics, lustres, high gloss and matt and gloss combinations, this rich and luxurious trend delivers a hint of glamour to any interior.
Astral's seductive colour palette uses earthy tones to balance the rich indigos and deep purples to create a soothing environment with a sprinkle of opulence.
"Combining bold hints of colours from our Prismatic range with the spectrum of rich earth tones found in this inspirational trend helps to make a subtle design statement that adds joy to any space," said Mel.
Material Lab features a range of materials that perfectly fit the Astral theme, from rich cotton velvets to metal finishes and bespoke glass.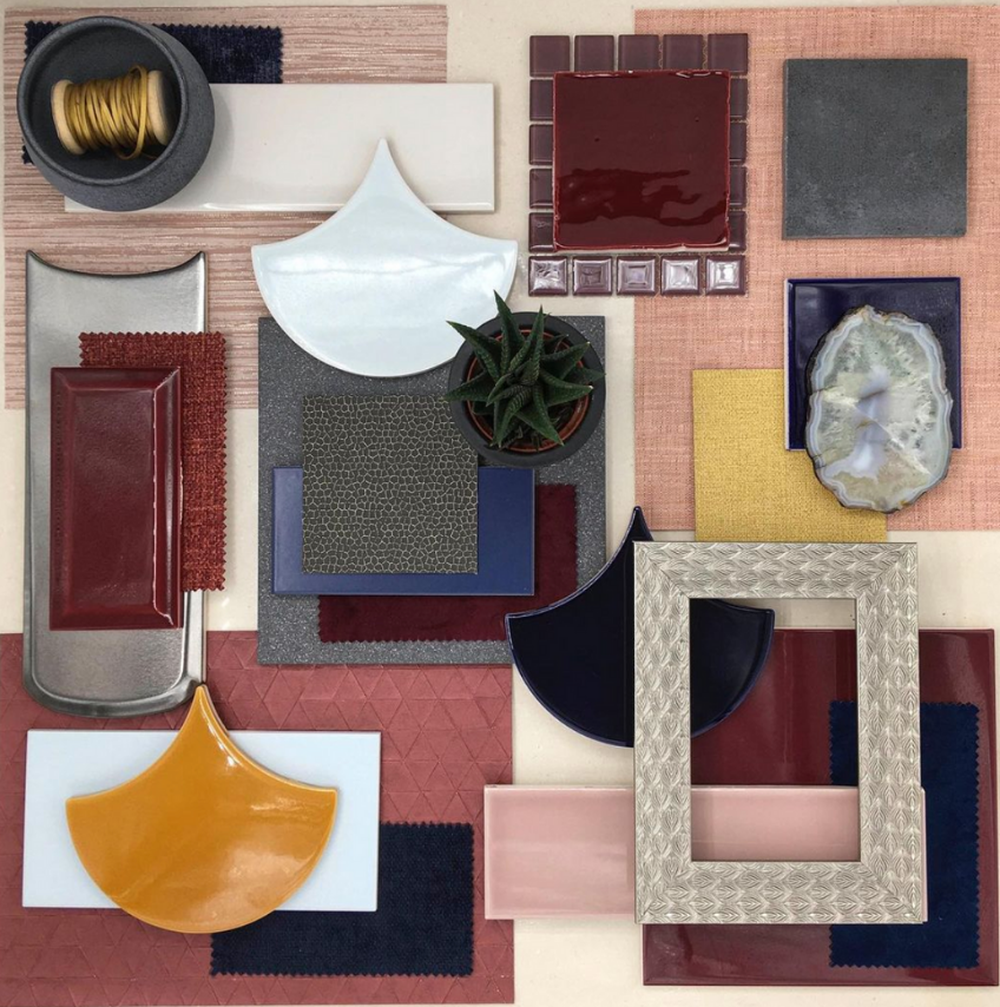 Material Lab has designers covered when it comes to Astral
Modern Mix
In times of uncertainty, it's common to look back and seek comfort in nostalgia. Modern Mix re- introduces the self-expression and individuality of the 1970s through pattern, texture and colour. Moving away from the oranges and yellows that originally defined the era, Modern Mix introduces muted pinks and purples that pair perfectly with Pantone Colour of the Year, Ultimate Grey.
Patterns are a key driver for this trend, and hexagons and chevrons remain a staple due to their versatility. Additionally, Modern Mix introduces curved and round shapes for a smooth, soft and comforting feel. Tile ranges that bring the trend together include Abstract, with its 3D rounded droplet effect, and the popular Hex25 that creates the symmetry, precision and balance we expect from a 70s-inspired interior.
As we emerge from the pandemic, the overarching interior design trend is optimism and brightness for the future. Architects and designers are increasingly exploring opportunities to reset trends and drive them forward.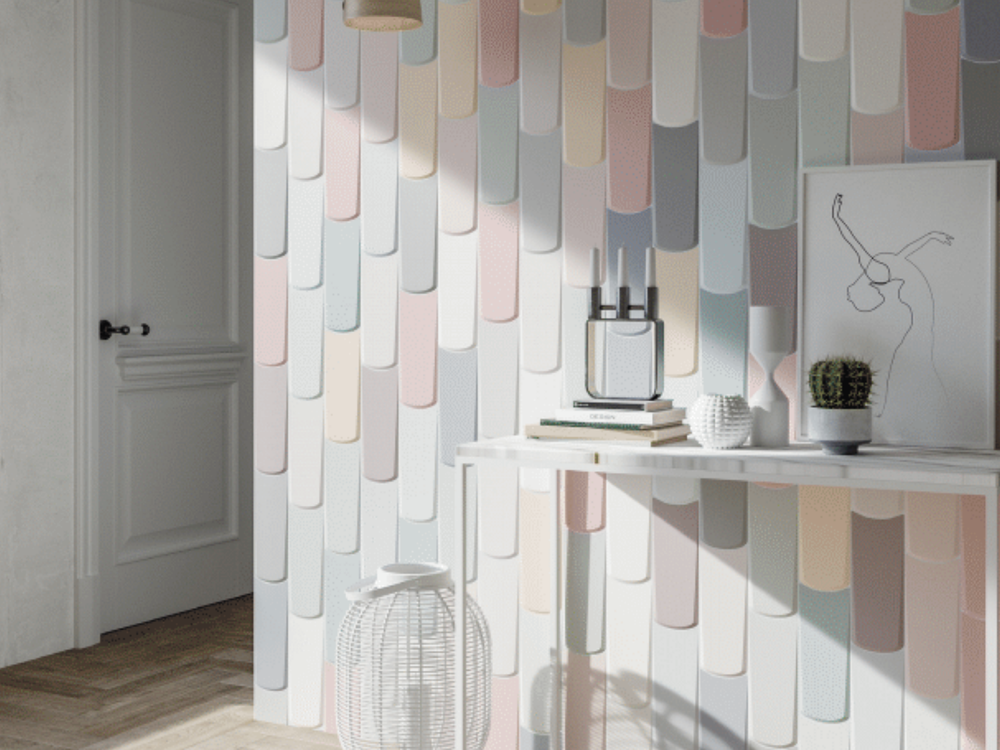 Johnson Tiles' Abstract range blends a Modern Mix
The full discussion 'Material Trends: Natural Refuge to 70s Revival' can be viewed here.