Designed to offer quicker installation times and enhanced acoustic benefits, it is the first time the brand has added stone to its rigid core portfolio. It enables architects, interior designers and contractors to specify a wood and stone rigid core design in the same space when looking to support wayfinding.
With an R10 slip resistance rating, durable 0.55mm wear layer and 6.5mm thickness, the 18" x 24" tiles are easier to maintain than natural stone and can be specified in large and open plan commercial projects.
The new Korlok stone palette of hues includes a range of silvery and warm mid-greys, muted and soft neutrals and honey colours. From the striking charcoal-grey tones of Volcanic Black to the understated Frosted Stone with its beautiful chalky limestone effect, there is a tone to match a wide range of design schemes.
The collection also features Urban Grey and Metro Grey with its contrasting warm, mid-grey colourways, and Cotswold Stone reflecting the natural beauty of the golden-brown limestone found in the quintessential Cotswolds.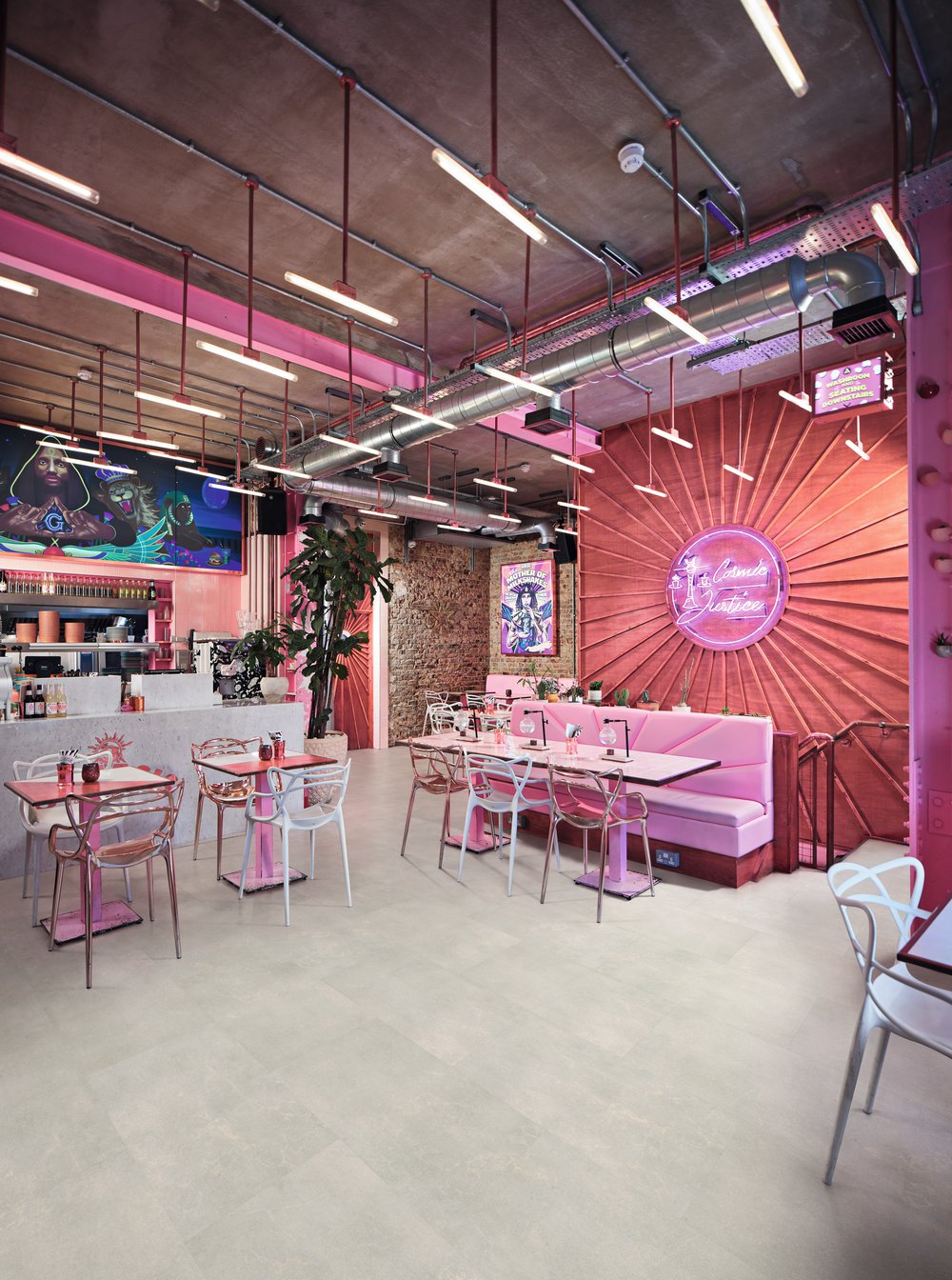 Korlok by Karndean Designflooring, Frosted Stone RKT2401
Like all Karndean floors, the designs are handcrafted to reflect the understated colour tones found in natural limestone and have been developed to include subtle veining, delicate mottling and a chalky appearance to create a realistic finish.
As it clicks and locks into place without the use of adhesive, Korlok features Karndean's K-Core® technology meaning it can be fitted over most existing subfloors, floorboards or ceramics. With sound having a big impact on wellness and wellbeing in the workplace, K-Core® also provides excellent acoustic benefits by reducing sound transfer to rooms below by 21dB.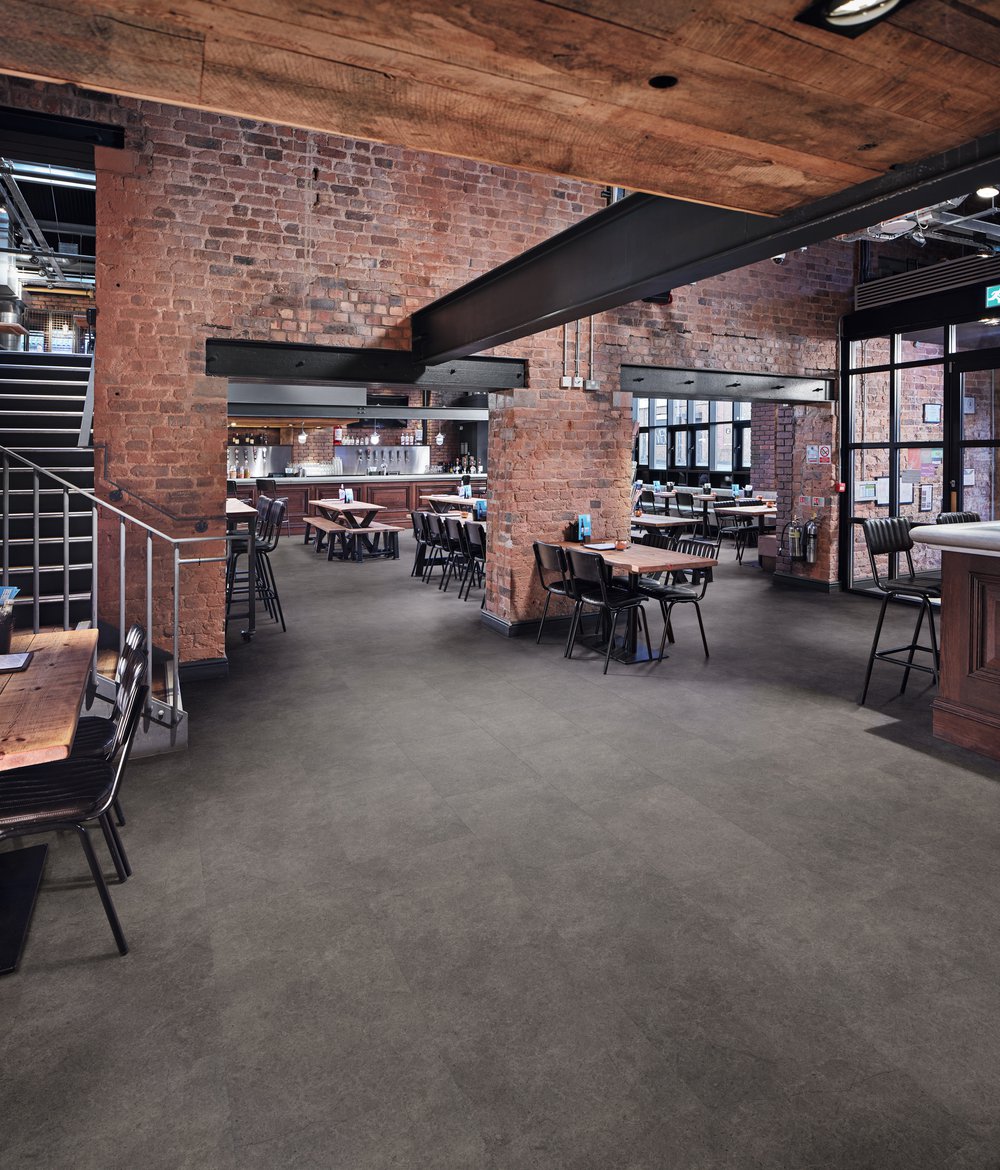 Korlok by Karndean Designflooring, Volcanic Black RKT2406
"This is the first time we have introduced stones to our Korlok collection, so it's great news for specifiers looking for a tile option in a rigid core design," commented Fleur Carson, commercial sales director of Karndean Designflooring.
She said: "Our new limestone inspired stones are perfect if you're looking for an understated tone for a timeless or neutral backdrop. The colourways are so versatile they will work well in a range of sectors including offices, hospitality and retail.
"With its enhanced acoustic properties, Korlok is a popular collection in multi-storey, co-working and co-living communities. By adding stones, our wide palette enables specifiers to incorporate varied design features such as rug effects with contrasting limestone colourways."
All Karndean designs are extremely durable, waterproof and compatible with underfloor heating, as well as low in volatile organic compounds (VOCs) and phthalate free.
To view the new Korlok Stone collection, visit karndean.com/explorekorlok