This month, we are shining a spotlight on an innovative, new manufacturer, Graphic Relief. The team excel in the art of converting two-dimensional artwork into exquisitely crafted three-dimensional surfaces for projects across the world.
At the core of their design approach is a commitment to collaboration, working closely with their clients to bring their visions, identities, and values to life.
Using advanced moulding technology, they're able to sculpt surface textures and patterns into a variety of materials, including concrete, metal, resin, plaster, and more. Whether it's crafting polished bronze Jesmonite panels or creating spectacular reception desks, they are dedicated to transforming intricate concepts into beautiful and luxurious surfaces.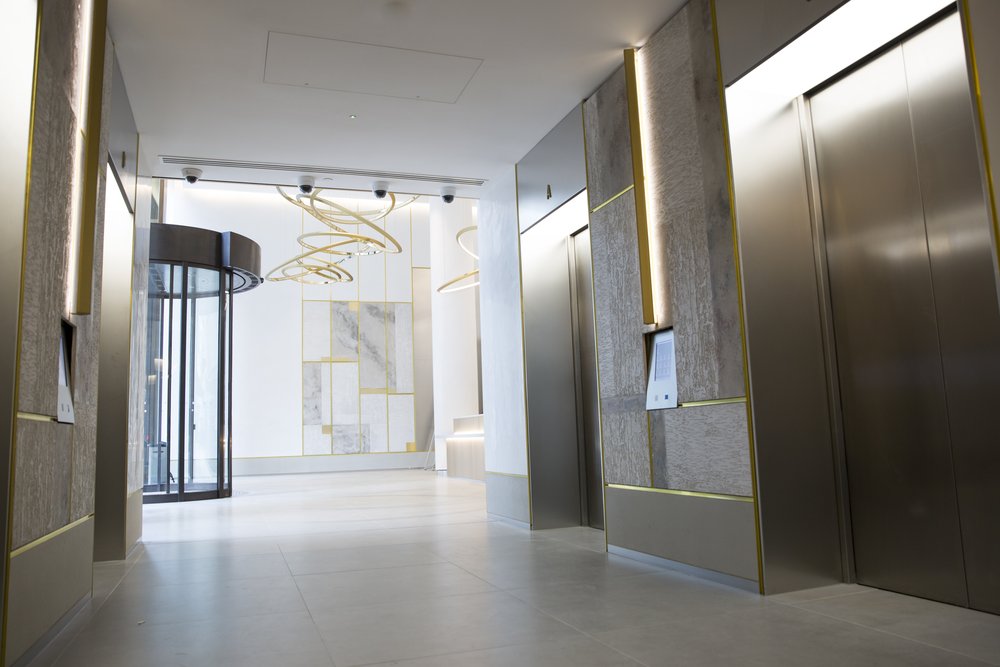 Arthur Street, London features decorative concrete and brass feature walls from Graphic Relief.
Graphic Relief's portfolio is a testament to their exceptional craftsmanship and design acumen, with the Arthur Street installation being a particular highlight. This standout project seamlessly blends influences from Carlo Scarpa and the De Stijl movement, employing decorative concrete and brass to create a spectrum of textures that transform the space into a captivating work of art.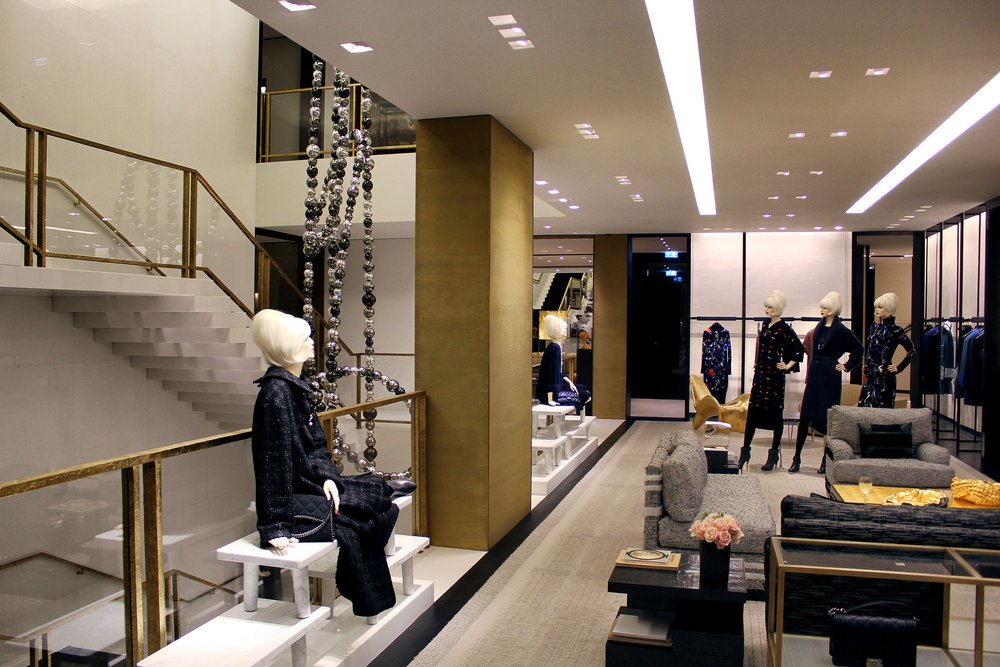 Chanel's flagship New Bond Street store features bespoke cast metal panels with a textured bonze finish.
Their collaboration with Chanel on the New Bond Street flagship store is another noteworthy mention. Here, they designed bespoke cast metal panels with a luxurious bronze finish, unifying the store's design theme and delivering an immersive shopping experience that perfectly aligns with Chanel's brand identity.
To explore more of their projects and delve deeper into their portfolio, visit Graphic Relief's website. Or, experience the tactile beauty of their work firsthand by visiting our studio and examining samples up close.