If you know Manchester, you'll know its iconic Victoria Baths. A beautiful Grade II* listed building that's been open to the public since 1906, it's a true architectural wonder.

Although you can't pop by for a dip anymore (though it is inviting swimmers for two days in September), locals flock to its heritage-style interior for beer festivals, pop up movie screenings and foodie events all year round.
The space has many of its original features still intact, and this gave Johnson Tiles' client Tile Giant an idea. The Johnson Tiles design team was tasked with creating a range of tiles that captured the heritage of the original ceramics.
Working alongside a company called Verona that specialises in authentic crackled glaze, the team came up with a collection that mirrors the unique aesthetics of the Baths. This includes a colour palette of watery blue and green hues, alongside classic Victorian detailing, such as ribbed edging. In return for the inspiration, a portion of the profit from every tile sold will go towards the restoration of the stunning building.
Here, the project's lead designer, Mel Holland, talks us through her considerations for each part of the creative process.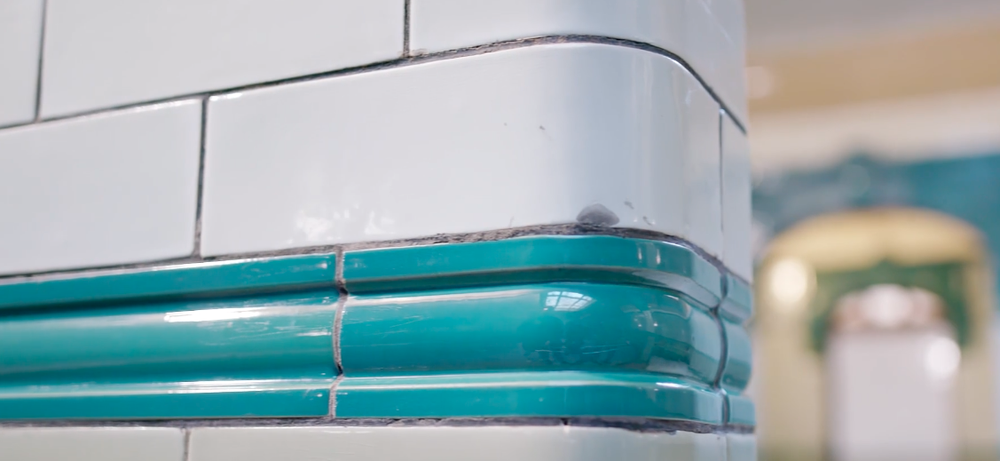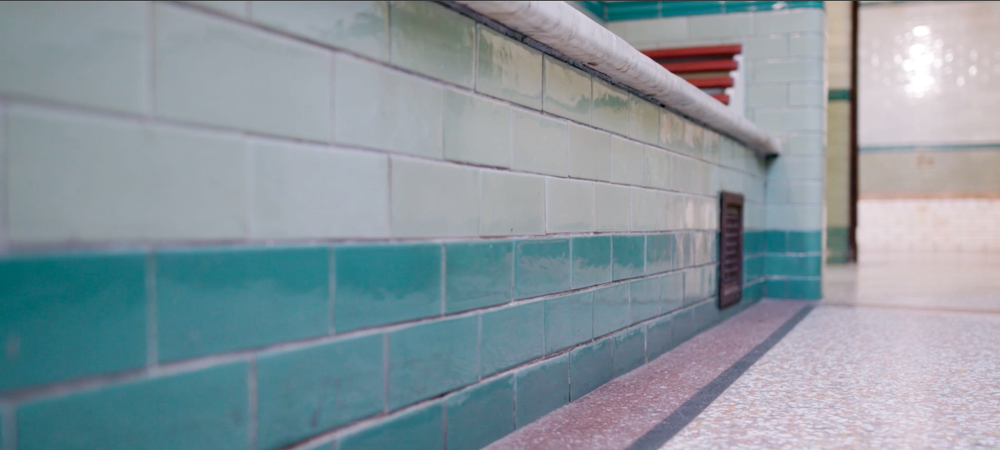 Original features at Victoria Baths
Colours
Each colour in the range was discovered at the baths and features the characteristics of water and transparent qualities that create stunning depth and variation. For our versatile, contemporary range, we've included the addition of a fittings package that produces a traditional look, through adding extra detail, while defining and emphasising the collection's key attributes.
Mouldings
The mouldings we designed were inspired by the embossed tiles at Victoria Baths, which have a classic scroll and more traditional décor. In response, we created a more commercial linear ribbed design in a 200x100 format that echoes the baths' rectangular tiles.
Classic 20x20 scroll type tiles
Hand-drawn swirls provide the illusion of craftsmanship, with the distressed seats in the spectator area influencing the field tile with edge detail echoing current trends.
Classic floor
A coordinating classic floor tile was inspired by a combination of traditional square concrete designs and wrought ironwork.
Terrazzo floor
The building's Terrazzo floors provided a wealth of inspiration and tied in perfectly with the current interior trend, which has been spotted from Milan to Clerkenwell and everywhere in between.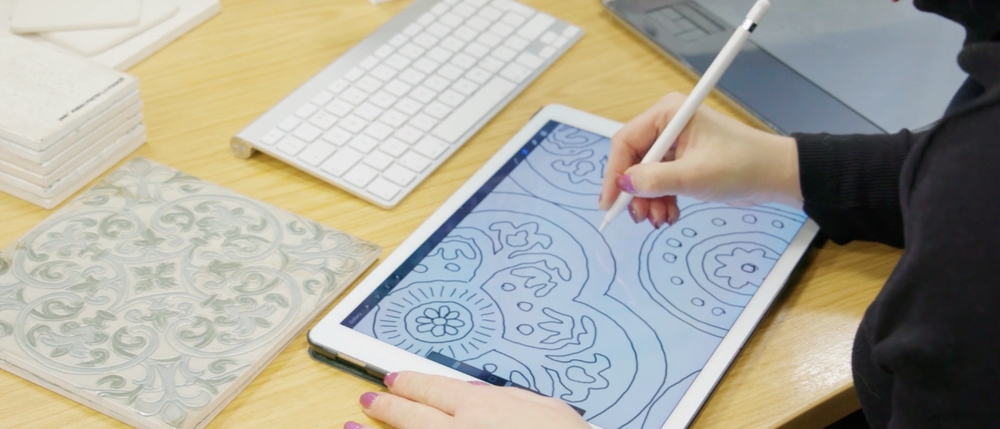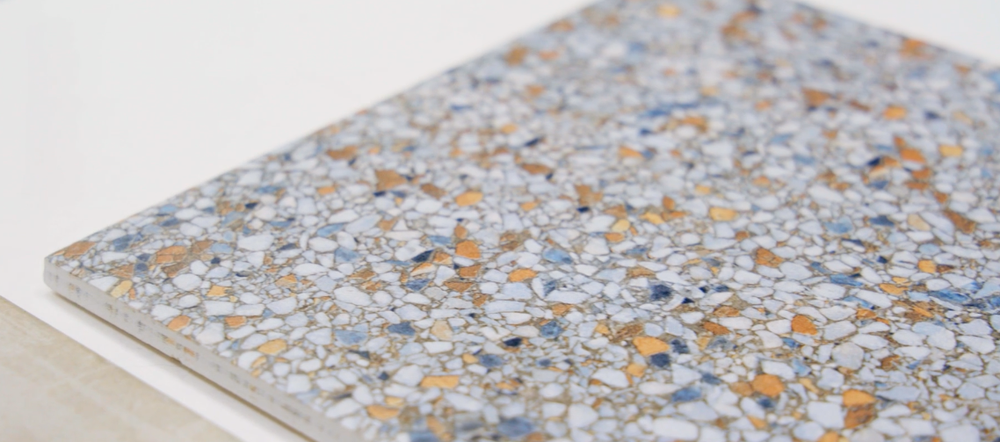 Johnson Tiles' range for Tile Giant
Watch the video to find out more from Mel, and if you'd like to know how Johnson Tiles can assist with your next project, get in touch.