One of the most important events on the creative calendar, New Designers showcases the very best from the industry's emerging talent. Taking place over two weeks at Islington's Business Design Centre, the event has become renowned for showcasing the trailblazers of tomorrow, and we've long been advocates.
This year, we've invited Marianne Shillingford, creative director at Dulux, to share her expert view on who to watch out for over the coming months. With innovation exhibited in bucketloads, choosing a handful of exhibitors was no mean feat, but Marianne took on our challenge...
How are you involved in New Designers?
"I set up the Colour in Design Awards in 2017. Dulux Trade supports the awards by promoting and championing talented new designers in multiple disciplines from textiles, fashion and materials, to product and digital, who use colour as a fundamental element of their creative process. We also offer coaching, training, business advice and, of course, free paint for design projects, to the Winners of the awards and 'Ones to Watch'."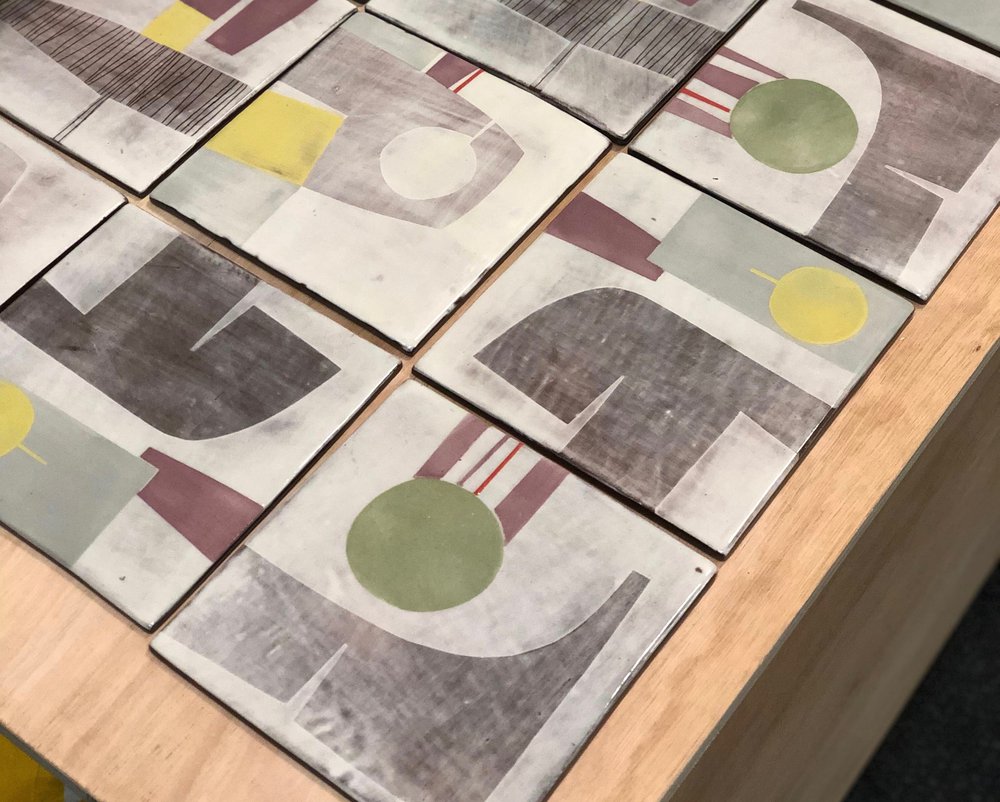 Work from Eve Campbell, One Year On exhibition
Why do you think it's an important event?
"New Designers is a showcase for 3,000 of the best design graduates from universities and colleges across the UK. It's a chance for industry and the press to spot the rising stars of the future and recruit talent - plus it's the best place for students who wish to take a creative degree to see what's on offer and talk to the graduates and tutors from the places they are considering. 
"Design is a £100 billion industry for the UK, and it's at New Designers where we see the future through the eyes of those who are going to be shaping it."  
Who were your top exhibitors at this year's show?
"In terms of universities and art schools, it has to be the Glasgow School of Art, Duncan of Jordonstone and Manchester University, which stood out during the two weeks for the quality of their students' work. 
"It seems there is a 'Northern Powerhouse' thing going on in design at the moment, with expertly executed, individual and inspiring work in spades at the show. 
"The winner of the Dulux Colour in Design Award at New Designers Part 1 was Zelma Balode from Glasgow School of Art. Her incredibly fine lenticular knitted fabrics shimmered with colours that changed depending on the angle you looked at them.
"And the winner of the Colour in Design Award from New Designers Part 2 was Ellen Adams from Manchester School of Art, who creates beautifully engineered glass vessels that are infused with vibrant colour.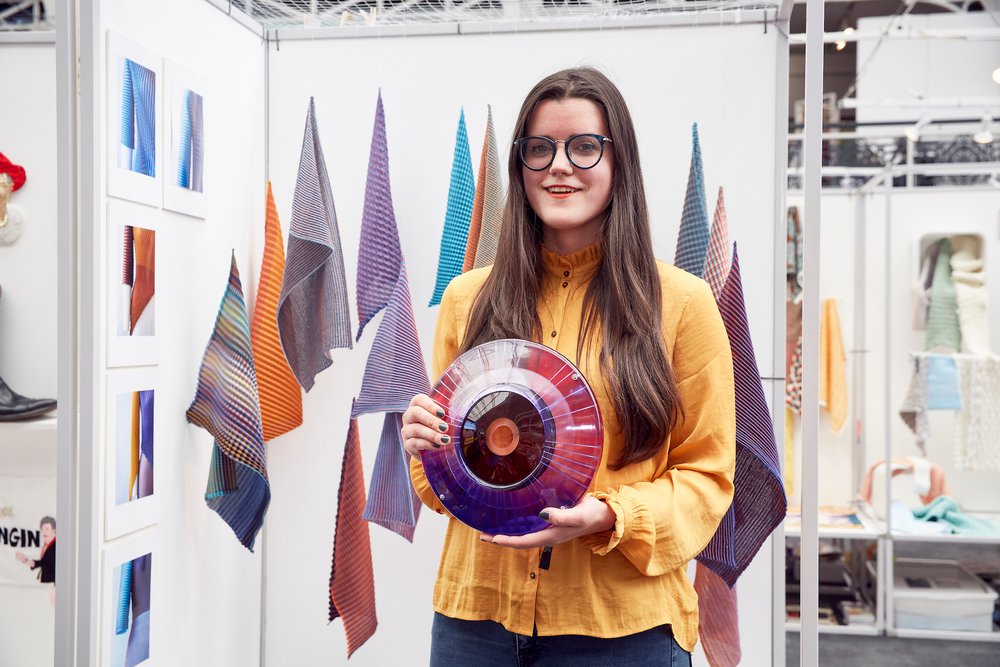 Photography by Mark Cocksedge
"Alongside the winners, there are 12 talented 'Ones to Watch' who drew the attention of the judges through fresh use of colour in technology, ceramics, illustration and jewellery. 
"Amongst them was Ajharul Choudhury from Brunel University, who has designed a clean air sensor that glows in different colours according to air quality, and helps us make choices about the best routes we take whilst walking and cycling."    
What were your top three trends at this year's show?
"It would be hard to pick out a top three, but the overarching trend was design that had the wellbeing of the planet and its occupants at its centre, as we head into an uncertain future. 
"It was also the solutions that technology could provide to our future problems, which were so interesting. There was an infectious sense of playfulness with colour bursting from every creative seam, which made the show one of the best yet."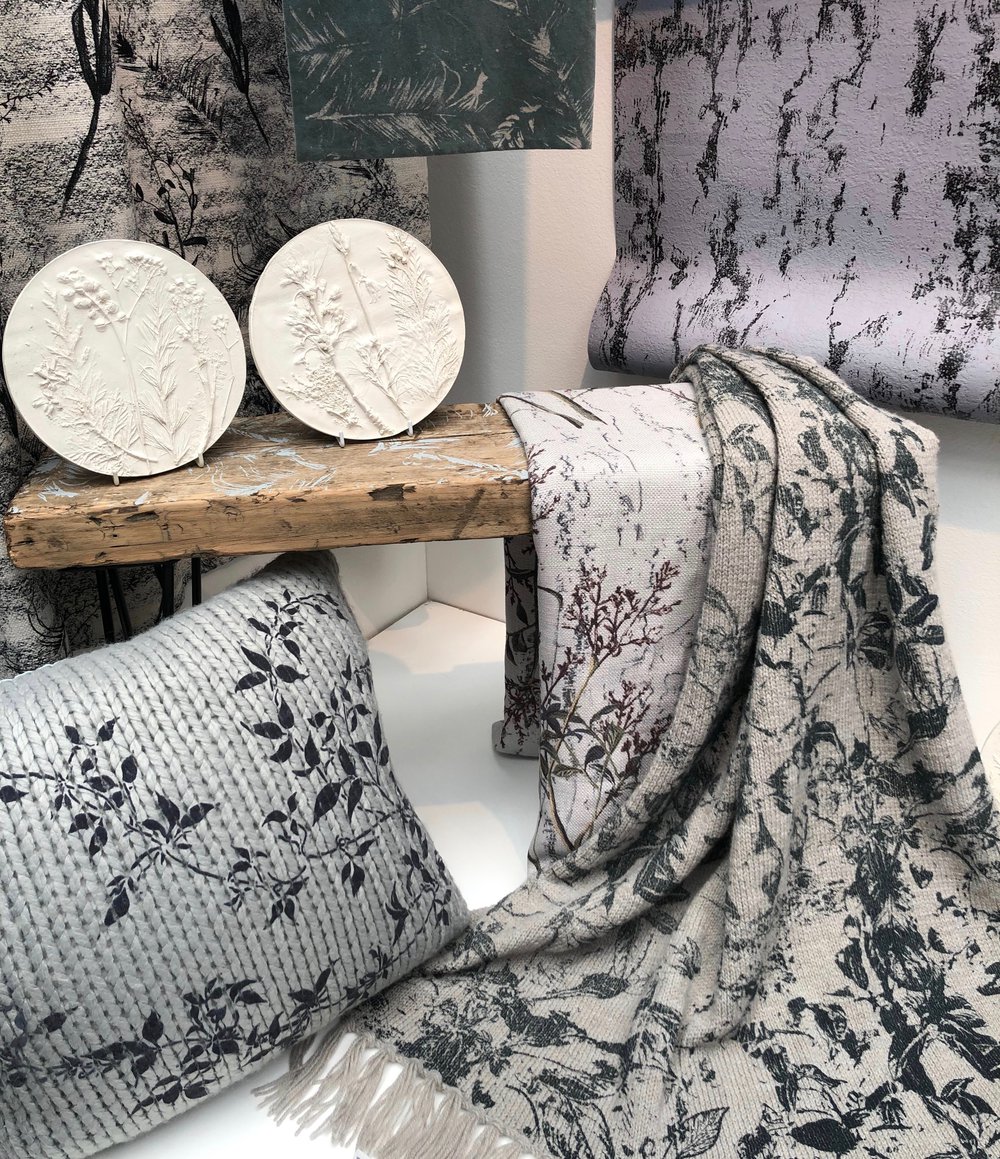 Designs by Tracy Cox
To find out more about the latest activity from Dulux, pop into the studio – no appointment necessary. Or visit www.duluxtradepaintexpert.co.uk.