Received wisdom is that sustainable materials can be aesthetically limiting for designers. But can something ever be beautiful if it produces waste? On the evening of 23rd May, Material Lab hosted esteemed writer and keynote speaker Katie Treggiden, who challenged the A&D community to think about the beauty of materials and objects in a different light.
Beauty Reversed: The ugly truth about waste
The live event – part four of studio partner, Johnson Tiles' Making it Beautifully series of RIBA accredited CPDs – saw Katie championing a circular approach to design, as part of a holistic appreciation of beauty beyond aesthetics. "Beauty Reversed: The ugly truth about waste" asked designers to consider beauty in the context of how beautifully a material performs, for how long and its impact on the environment.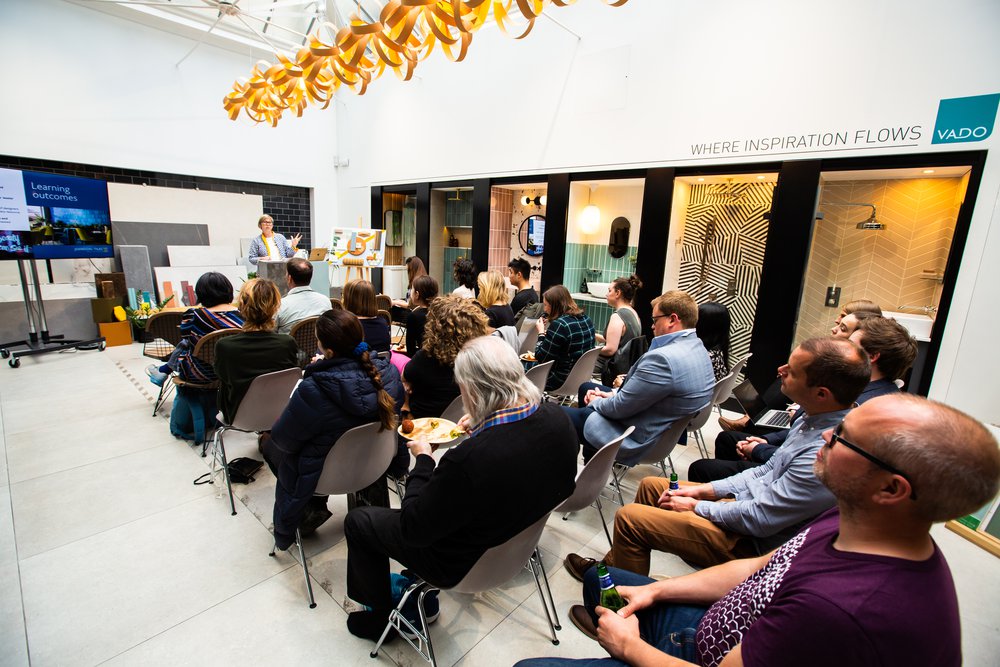 Reclassifying resources
Katie introduced the idea of waste classification, promoting understanding and helping guests overcome sustainable materials' physical and psychological limitations. Architects and designers are in the unique position of being able to influence their clients. By introducing recategorised waste into projects, designers can be the driving force behind the move towards a circular economy, and in turn, shape a more beautiful built environment.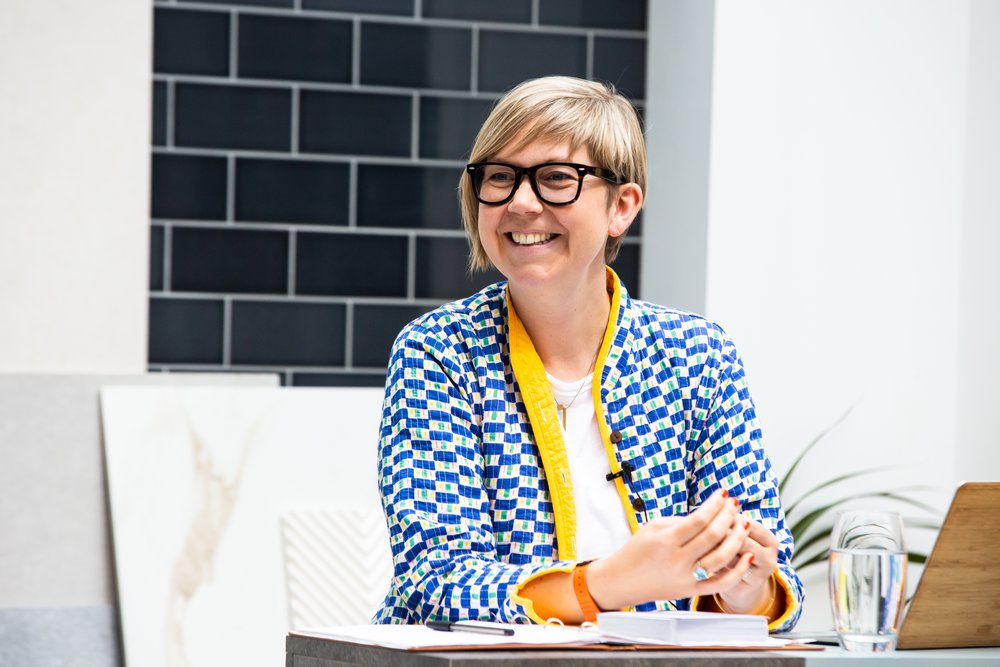 Crafting beauty from waste
Looking to the craft community for inspiration, the CPD explored the new generation of designers and makers creating something beautiful from waste resources. The range of examples showcased the extensive capabilities of waste and the innovations that are pioneering the circular design movement, its place in the creation of a sustainable future for the built environment and people in general.
Putting theory into practice
The keynote speech was followed by a hands-on waste workshop led by surface designer Olivia Aspinall, as she guided us through the process of transforming discarded tiles into terrazzo art. Participants were also encouraged to bring along their own ceramic waste to use. This put learnings into practice, showing how waste materials can be repurposed into something new.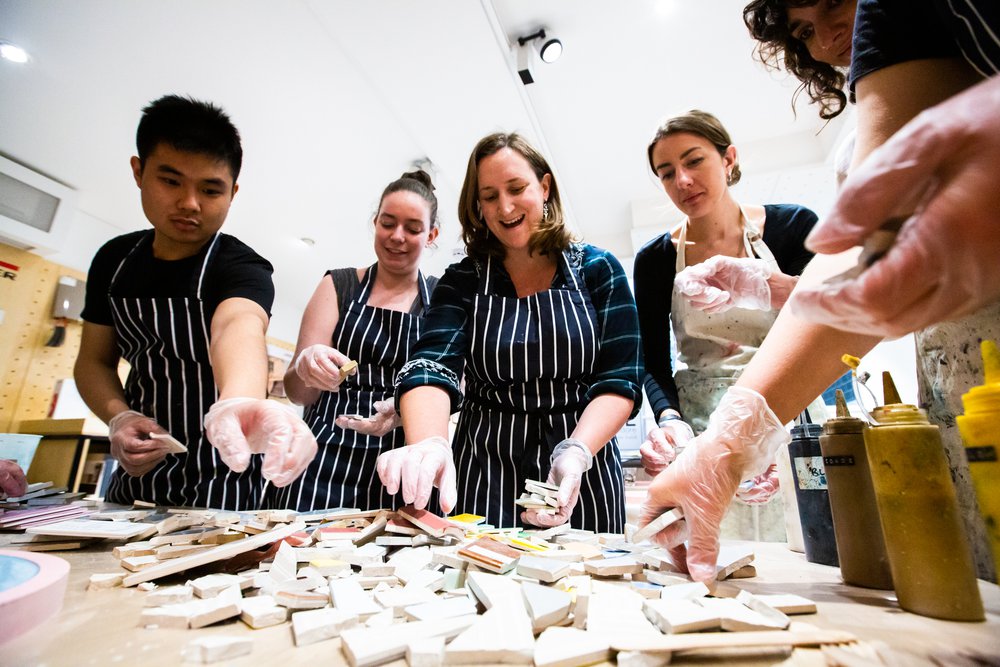 Full circle
Guests and speakers also had the opportunity to explore our material library, where Olivia Aspinall discovered the first sample she sent to Material Lab when she was at University. This sample helped her secure work as a designer and has led her to the career she now has today. Just like sustainable materials, she's come full circle!
You can learn more about the CPDs through Johnson Tiles.
For more material inspiration, or to host your own event – get in touch.