Textures and surfaces can be explored to the maximum to achieve a well-balanced, harmonious space while instilling new life and purpose to architectural pieces and materials. Whether designing a commercial office, hotel lobby or residential kitchen, using a singular material throughout the design can help achieve this clean look.
In this article, we explore three distinct styles and trends that are leading minimalistic design in 2021.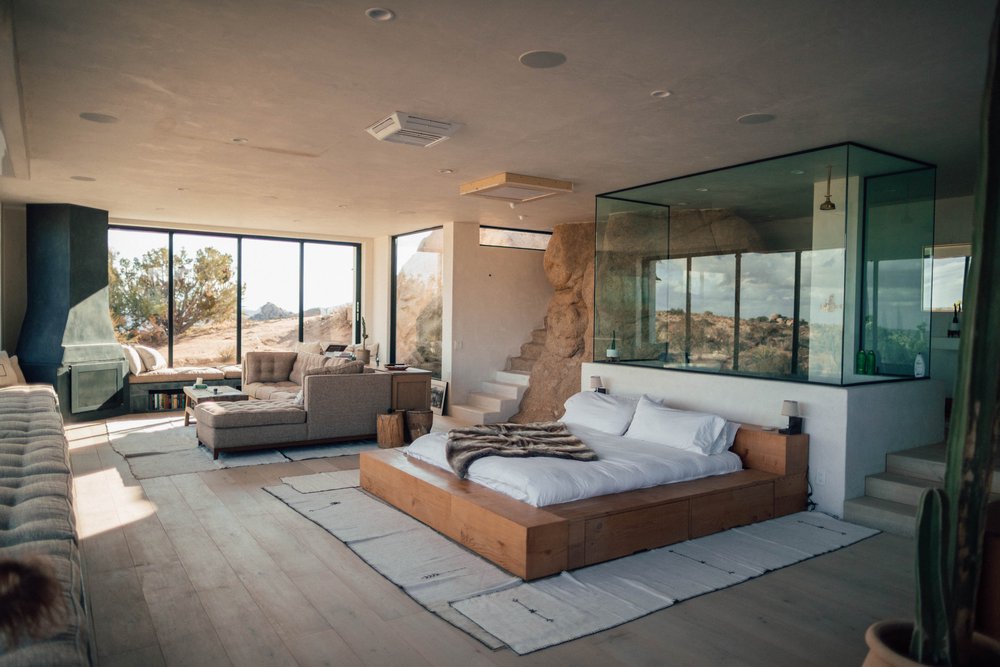 RAW inspired
RAW
Introducing organic and unrefined materials can help add a sense of character and calm to a minimalist space.
The sustainable elements of nature are a key inspiration. Whether it's the inviting touch of textured stone, the soft and lingering scent of wood, or the cooling beauty of marble. Each works to awaken the senses and creates a timeless and discerning look that complements any traditional or contemporary interior.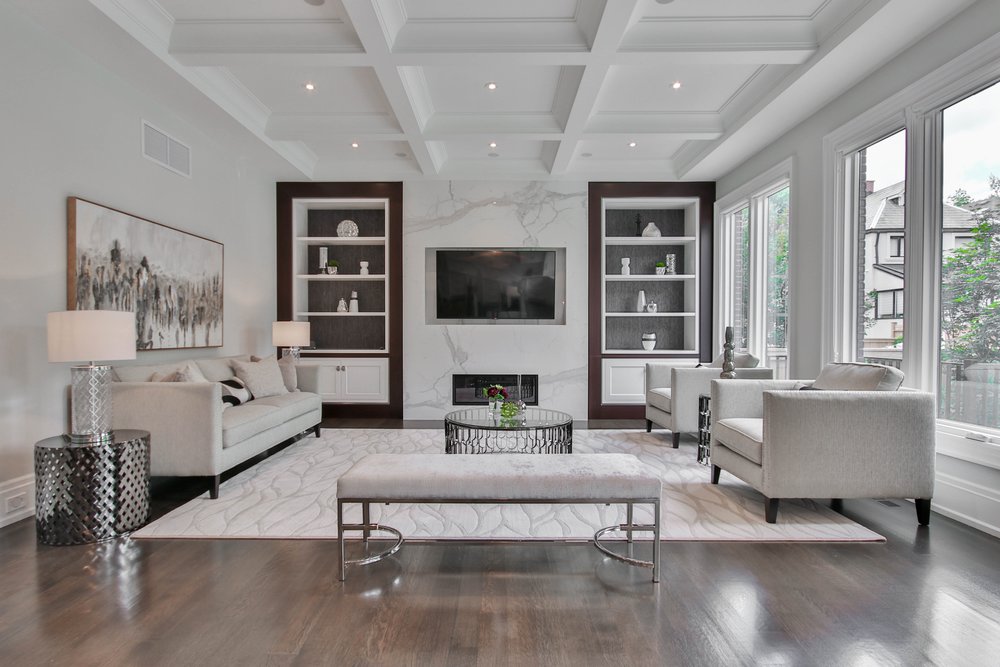 GLAM inspired
GLAM
The clean lines and uncluttered nature of minimalism doesn't mean that design should be sterile or bland. A simple palette provides the perfect opportunity to highlight carefully considered accent pieces.
It could be a beautiful chic chair for a lobby, a striking pendant light in a kitchen, metallic accessories that reflect light, or the luminous sheen of lustrous velvet. Just don't forget: less is more.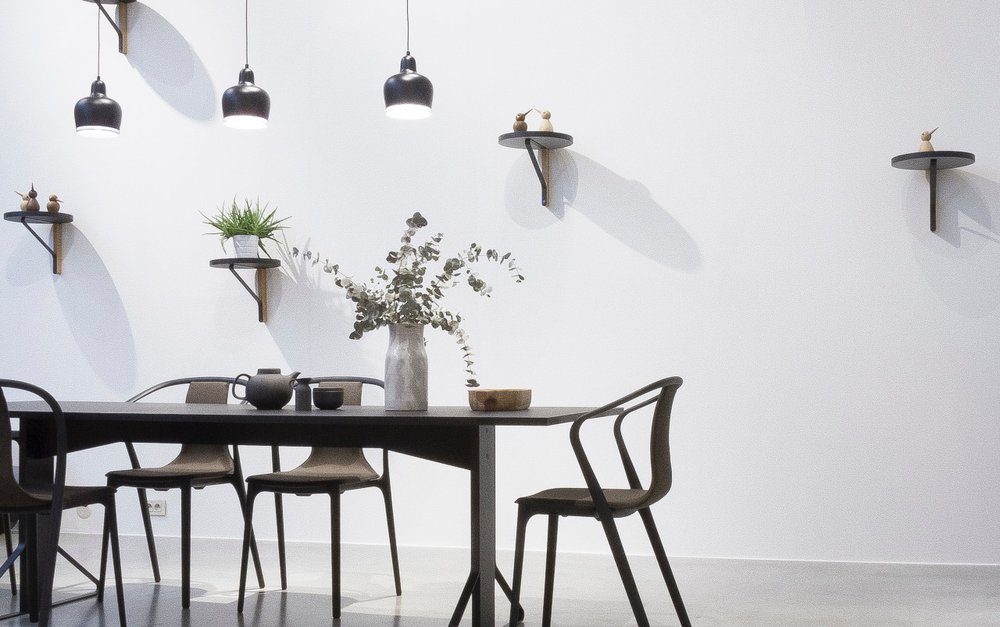 Monochromatic inspired
MONOCHROMATIC
Sophisticated and refined, the monochromatic colour palette, consisting of white, beige, grey and black, is the epitome of minimalistic design.
Used to create dramatic and captivating spaces, monochrome provides a visual anchor in any room. Make a statement with bold black faucets in a bathroom, draw inspiration from the textured surfaces of concrete in a commercial setting, or lean into the sophistication of monochrome with brilliant white blankets, rugs and throws in a living area.
If you're interested in using any of these trends in your next commercial interiors project and would like advice on the products to specify, get in touch here.