From bold interiors through to more neutral colour palettes, pattern is crucial for adding visual interest and texture to a space. What's more, this important design feature can significantly influence the user experience. Here we explore the use of curved and straight lines in commercial interior design.
Calming curves
Patterns featuring soft lines and curved edges such as ovals, ribbons and circles, can make a space feel more welcoming and friendly. Imitating the natural shape of the sun, moon and earth, the soft and uneven edges of these organic forms can be found all around us making them instantly recognisable and familiar.
In contrast to sharp angles and straight lines which the brain is conditioned to see as harmful, we are drawn to the soothing effect of circular designs. These graceful shapes are as stylish as they are calming - bringing the whole interior design together to establish a stable and secure environment that promotes wellbeing.
Designers can play with larger pieces such as lighting and shaped furniture or create a simple design feature with room accessories such as these by designer Katie Gillies. We love the mix of pastel tones and brighter colours which highlight the curved designs and unique shapes.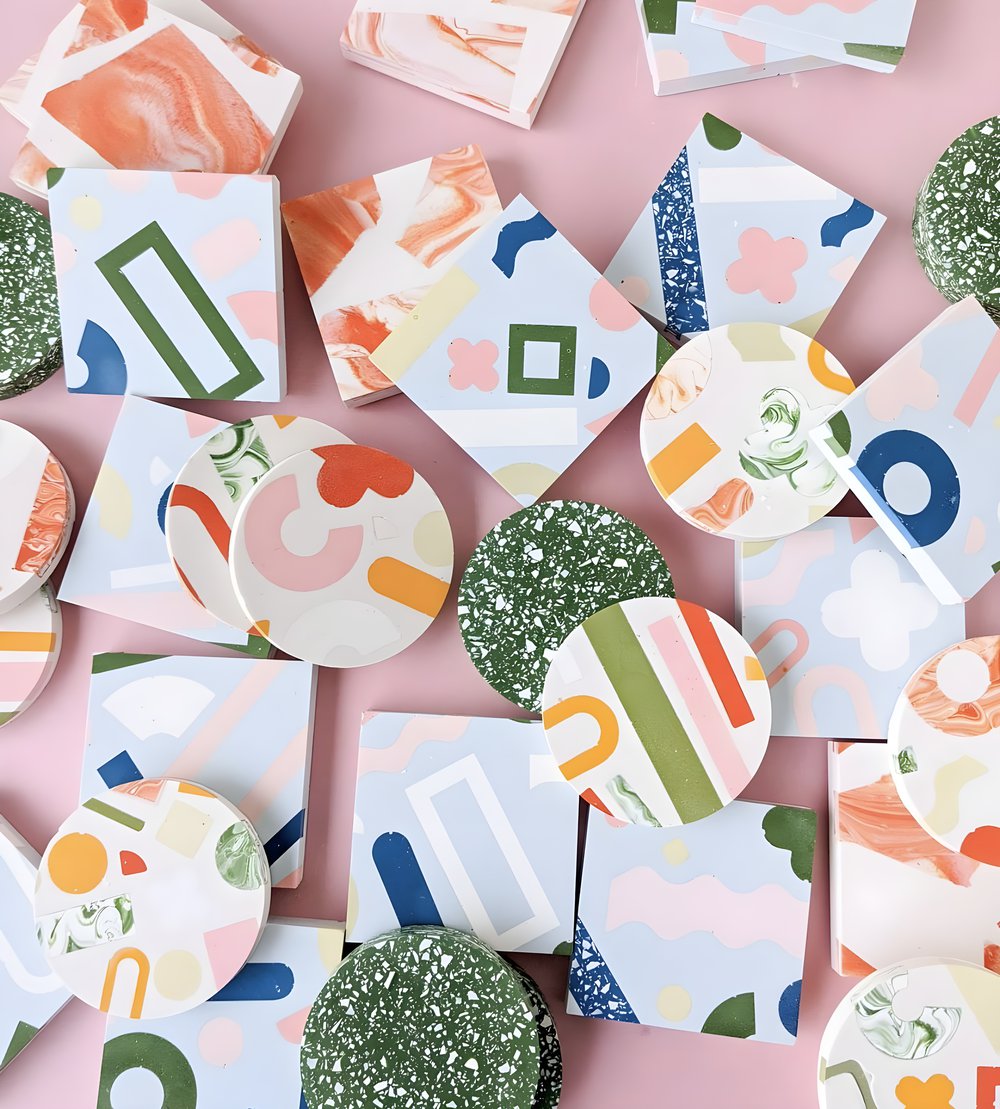 Defining lines
Throughout history, sharp lines have featured in interior design styles, from the art deco aesthetic of the 1920s through to the present day trend for geometric shapes. These lines provide the building blocks for a range of decor choices, and with straight lines producing a sense of efficiency, this design style is a great option for workplaces where productivity is a top priority.
The popularity of herringbone patterns has grown in recent years, and it's the playfulness of these diagonal lines that help to breathe life into an interior. This striking office wall, featuring Papertile by Dear Human, showcases how pattern, colour and dimension can fuse together to create an uplifting environment that promotes creativity.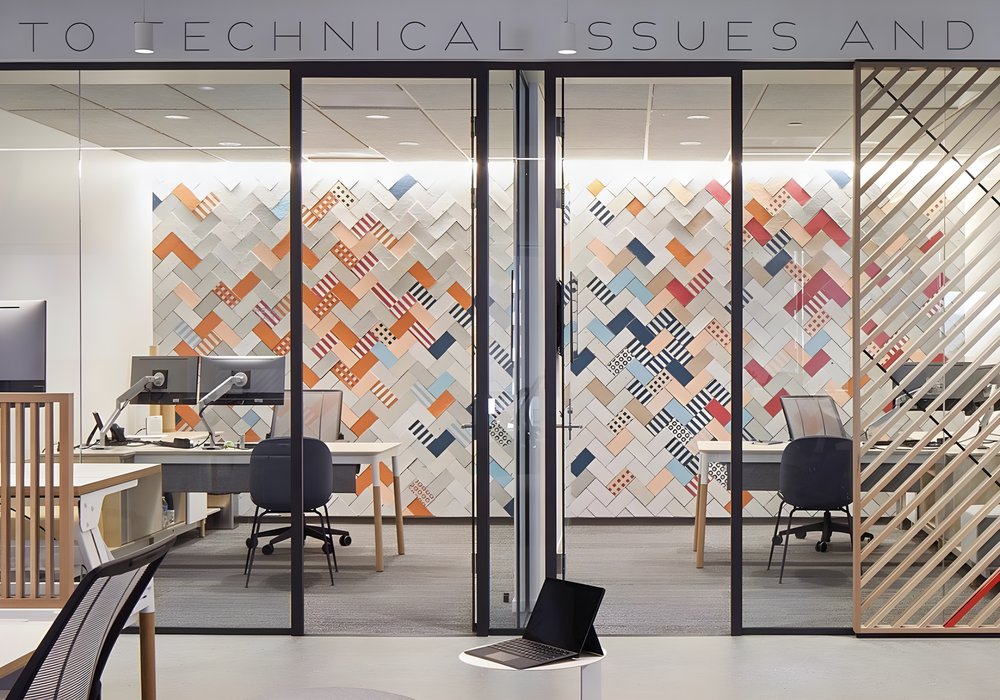 Credit: Sally Painter
While the use of pattern within interior design is shown to have many benefits, it's important to consider the overall effect of a space. Sharp lines are striking to behold, but used in large amounts could feel overwhelming. Balance is key, and curved edges of furnishings can help to soften a space that features a heavy geometric pattern.
With patterns available in all shapes and sizes, across a plethora of surface materials, there's an effect to suit all styles. Visit Material Lab to find more patterned materials.