The design world is well and truly back in the swing of things with mesmerising, climate conscientious designs emerging, sparking inspiration and conversation. It comes at a great time as the design community gears up for the Design for Planet festival - running alongside COP26 - inspiring designers to step into their power to create a sustainable future.
In this blog, we take a look at the trends emerging from London Design Festival and Dutch Design Week, uncovering how designers are already making a positive impact.
London Design Festival showcases natural and sustainable materials
Showcasing a selection of forward-thinking speakers, furniture, lighting and contract interior brands as well as renowned and emerging designers, this year's London Design Festival (18-26 September) celebrated the cutting-edge advancements of design in the UKs design capital, London. The Festival's 19th edition saw hyper-localism, nature and sustainability take centre stage, with a mix of in-person and virtual workshops, exhibitions, talks, seminars and tours across the city's 10 design districts.
The Cork Room
'Sustainability' and 'working with waste' were key topics across the event programme, which included a dedicated full day of curated talks exploring the theme of sustainability. In the Kings Cross design district, self-taught British designer, Tom Dixon, presented the cork room. This naturally beautiful material was used to clad the walls and create stand-out furniture including tables, stools and consoles. Innovative and sustainable, the cork room created a warm and tactile aesthetic, perfectly depicting the biophilic trend that has been sweeping the residential and commercial interiors scene.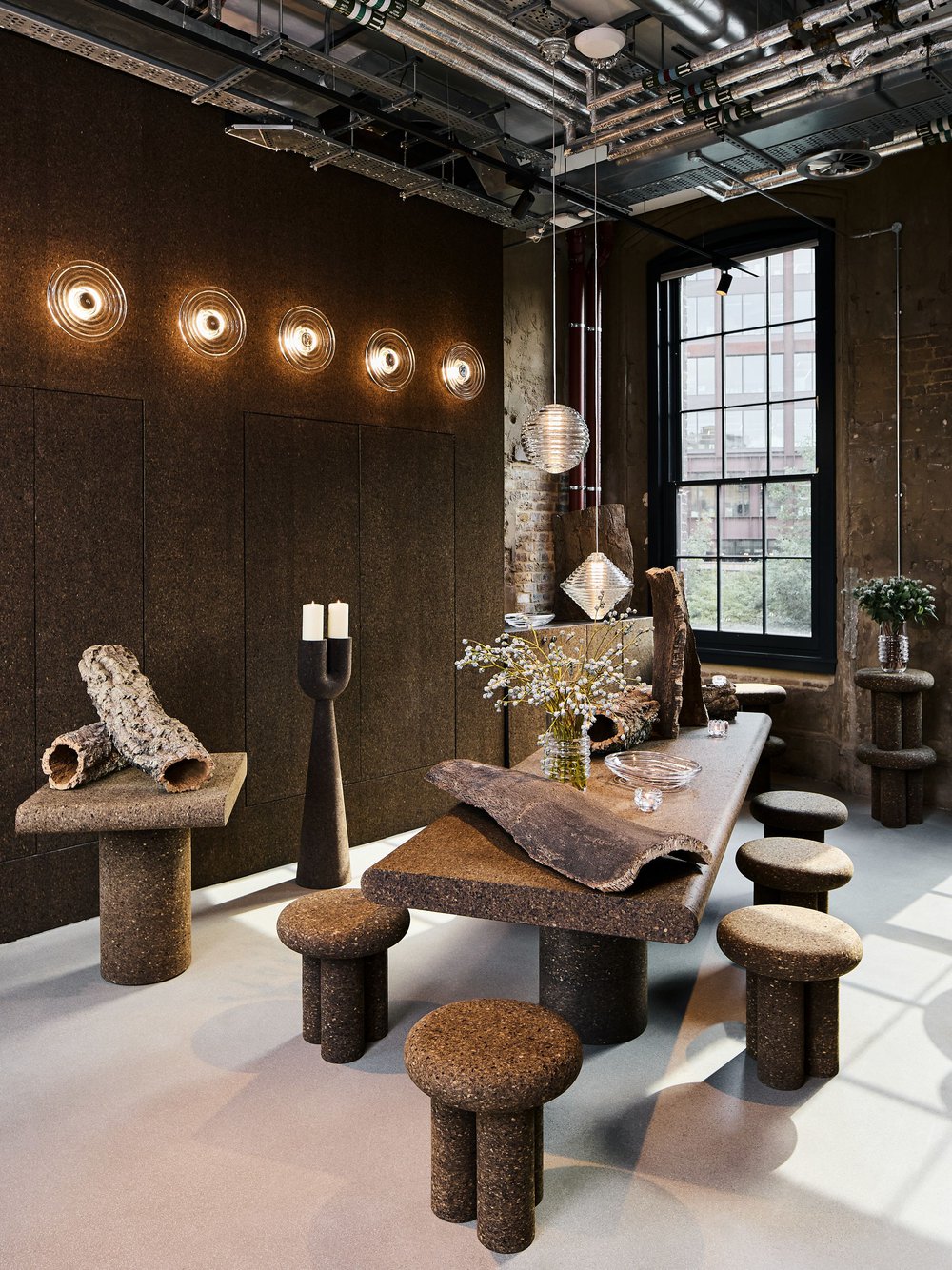 The Cork Room - Tom Dixon
Dutch Design Week celebrates designs that make a difference
This year's theme at Dutch Design Week was coined 'The Great Number.' Inspired by Italian architect and designer Giancano De Carlo, creatives were invited to reflect on the current world we live in. Celebrating designers who strive to make a difference, the event showcased design work with a deeper meaning, working to challenge climate change and promote wellbeing and inclusivity.
Temperature Textiles
This takes us into our first design spot, Temperature Textiles by Raw Colour. The range of blankets, scarves and socks carry a deeper story and encapsulate the call for change perfectly. Not just a pretty design, the textiles use data from the IPCC (Intergovernmental Panel on Climate Change) to convey the climate change crisis. With each design carrying important data regarding the temperature, sea level and emissions increase, the range is supported by interactive graphics and climate change related facts on their website, encouraging audiences to reflect on their individual impact.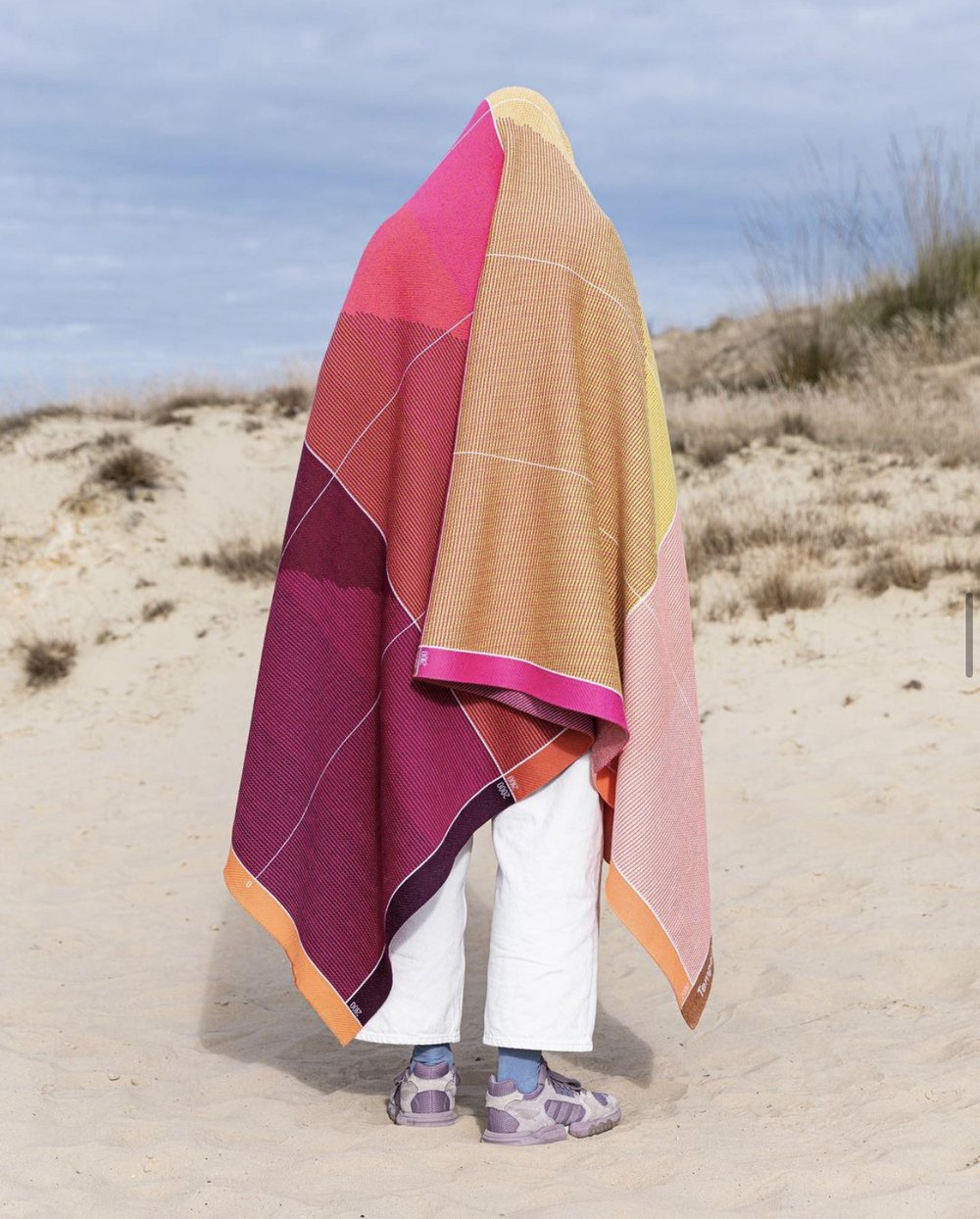 Temperature Textiles - Temperature Blanket
Chromarama
To draw attention to the neglected role of visual limitations in design and to enhance inclusivity, this range of ingenious woven tapestries explore how people with colour vision deficiency (CVD) see and experience colours. The tapestries have five functions, catered for different forms of CVD and are coordinated in a way that colour sighted and colour blind people can see the same design.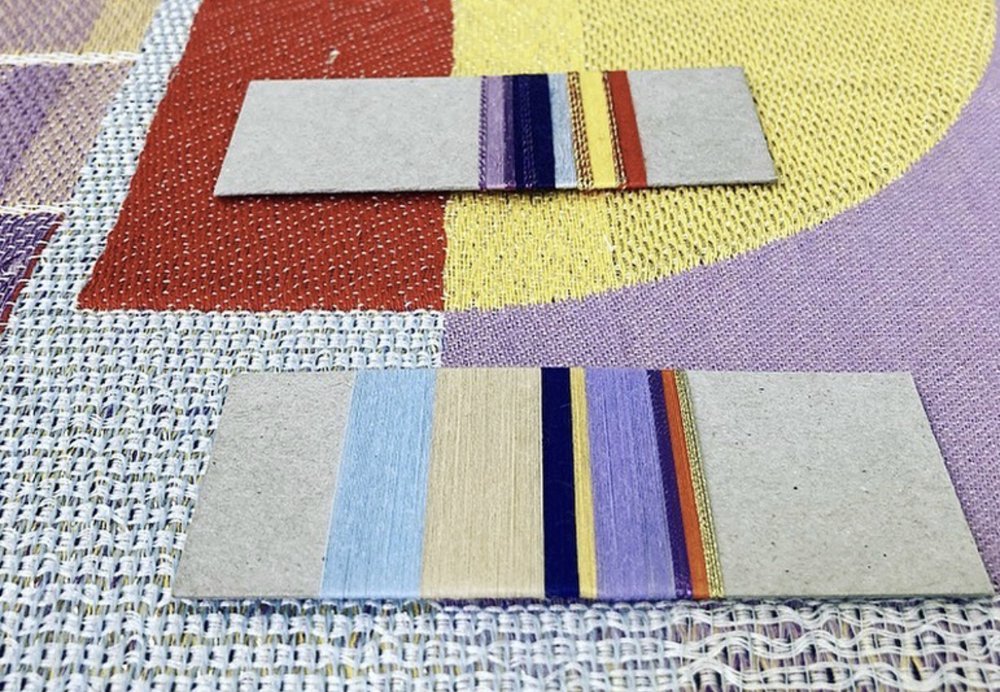 Kukka - Chromarama
To keep in the loop with our top picks from the design shows, follow us on Instagram for more updates.