Connecting with nature, inside
Biophilic design has proved to be more than a fleeting trend within the interior design world. What was once a niche has now transformed into an influential movement, as designers and architects recognise the many benefits of connecting with nature. From reducing our carbon footprint to boosting health, wellbeing, and productivity, this nature-inspired design evokes a sense of calm that designers are increasingly seeking to tap into.
As the trend for biophilic design continues to surge, we're seeing an increase in the development of naturalistic materials, helping designers to achieve stand-out interior spaces.
Embracing natural elements
When looking to incorporate biophilia into a design scheme, wood is an obvious choice. This versatile material distinctly reflects the natural environment, whilst achieving a contemporary look. Not only is it rich in aesthetic appeal, it is also a highly sustainable option.
Eco-design brand, Woodio, combines Nordic style with sustainable bio-material innovation, creating modern and timeless bathroom solutions that are environmentally conscious. Made from locally-sourced wood chips, Woodio's manufacturing process is close to carbon neutral. This highly-durable material is impact resistant and 100% waterproof, creating stylish and functional bathroom pieces that will stand the test of time.
Available in a range of natural tones, this innovative material can be used to produce toilets, washbasins and bathtubs, transforming bathroom design with unique wooden elements.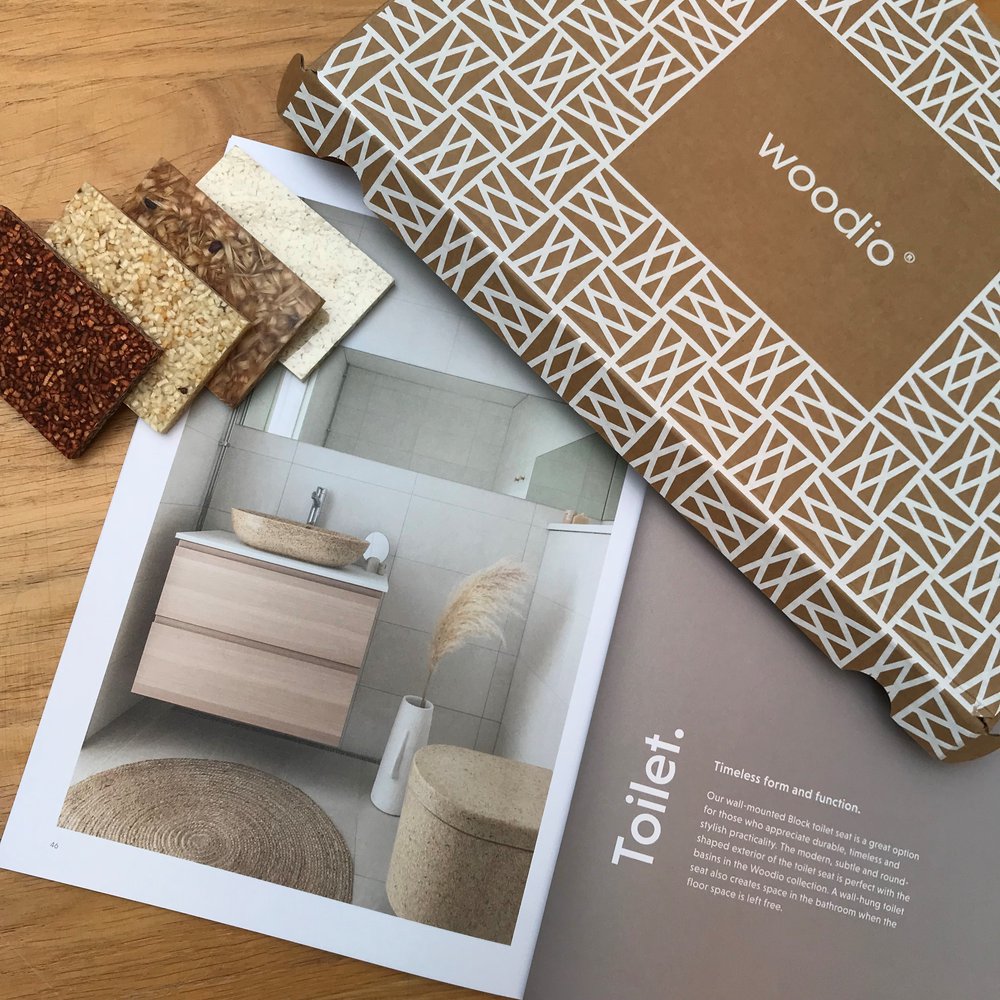 Beautifully versatile
Designers can easily connect to nature with Richlite, a resin-infused surface material that is composed of 65% recycled paper and 35% phenolic resin. Suitable for a range of interior and exterior applications, Richlite adds a natural elegance to spaces with its distinct textures created from the way the fibres lay within the paper.
The fusion of paper and amber-toned resin produces a beautiful colour, with a warm, mottled appearance that is complementary to a wide range of decor styles. With highly tactile and superior structural properties, this material makes the perfect sustainable substitute for hardwood and steel and undeniably adds more charm.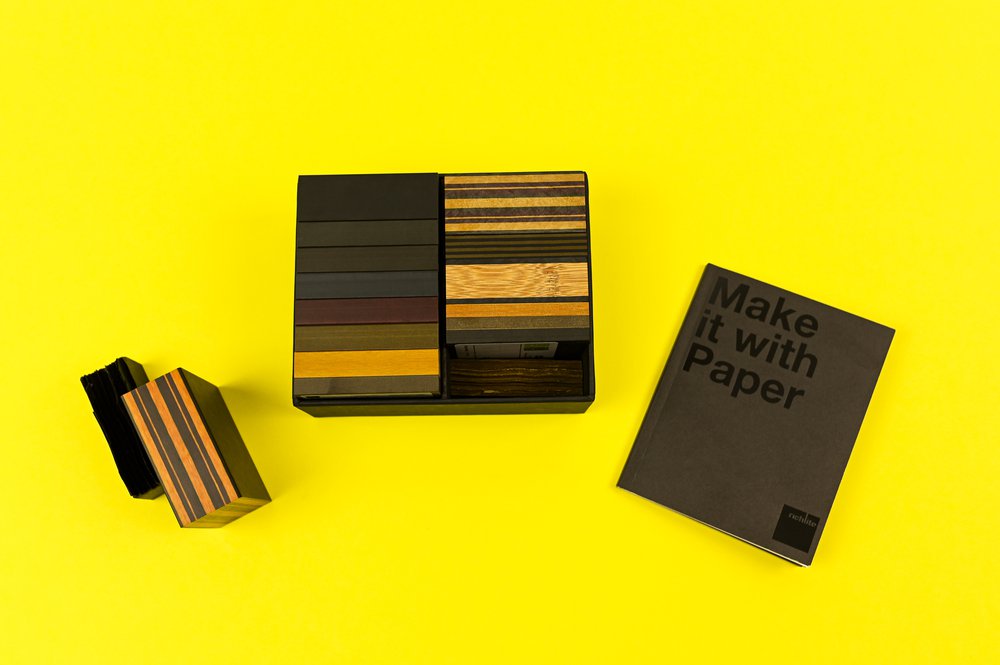 The power of texture
Natural materials bring with them fascinating unique textures and incorporating these biomorphic forms and patterns into spaces has been proven to provide soothing effects.
100% handmade, the distinct OSIS surface by Llot Llov celebrates the beauty of nature. With a wide range of applications including coffee tables and desks, this material uses a variety of salts to create stunning results. Salt is spread onto the glazed surface, where it begins to absorb liquids and collect paint pigments. Through the use of different salts, varying humidity levels and reaction times, a collection of unique patterns are achieved.
These mesmerising surface finishes are capable of creating gorgeous light-shadow effects that truly engage the senses. Emphasising the natural wood grain with coloured pigments, the OSIS surface combines bright colours with nature-inspired design, promoting wellbeing through a connection to the natural world.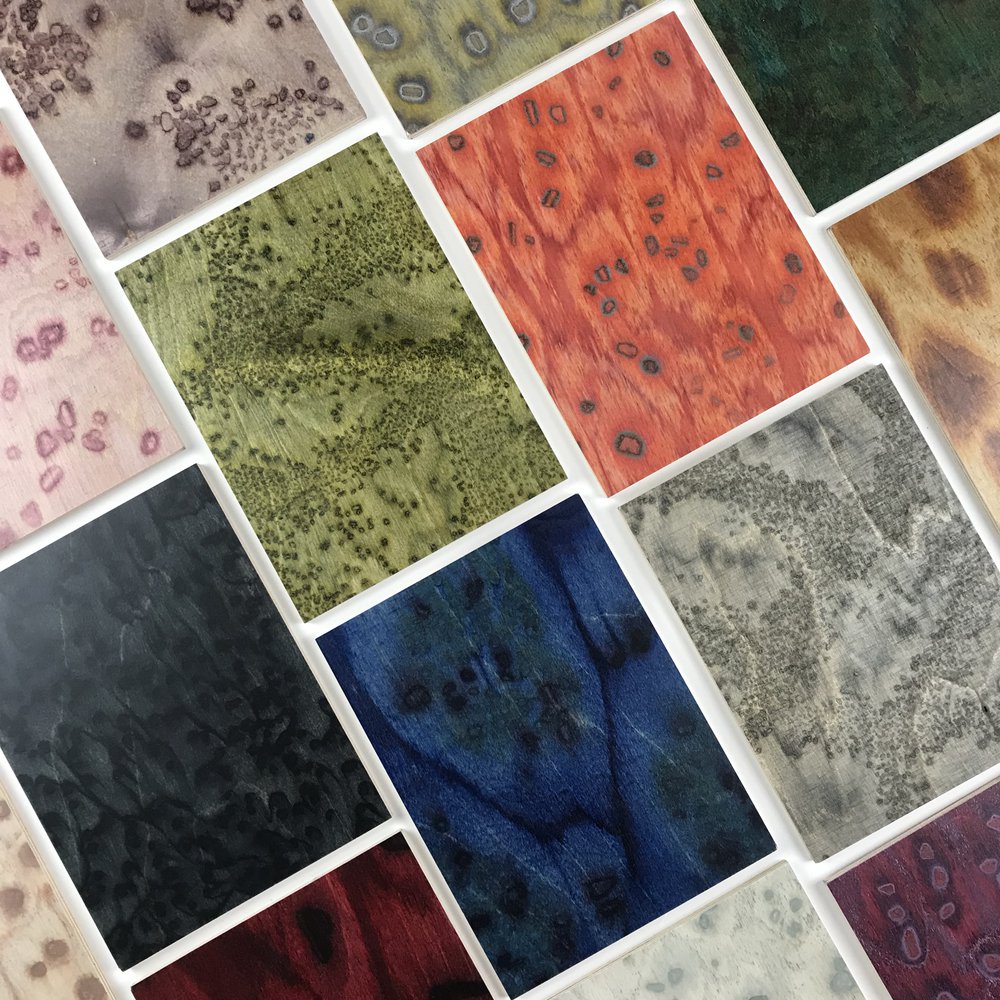 If the materials featured here have sparked your interest, or you're looking to embrace biophilic design in your next commercial interior project, book a visit to our studio today.