This month we continue our theme of sustainability and take a look at three more materials on display at Material Lab to inspire your next project.
Plastic   
Plastic is one of the most widely used materials in daily life and has taken a central position in the sustainability debate. Non-recyclable plastics and single-use plastics can take hundreds of years to biodegrade and are permanently harming the environment and living species. With 400 million tonnes generated annually, plastic waste is polluting our oceans and contaminating our food chain, and is seen as one of our greatest challenges facing our generation.
So when it comes to sustainability, plastic alternatives are a must and The Good Plastic Company are ahead of the curve. A mission-driven organisation, The Good Plastics Company takes plastic once considered waste and turns it into beautifully- designed panels for modern, functional and stylish end-products, from furniture to coat hangers and even elaborate art pieces.
Using post-industrial and post-consumer plastic waste, each panel is made from just one type of plastic so they are 100% recyclable as well as being made from 100% recycled material. The core collection is ready to order at any time, in sizes of 1000x1000mm and in standard thicknesses from 10 to 30mm, with thinner and thicker sizes potentially available by special order. Visit their website here.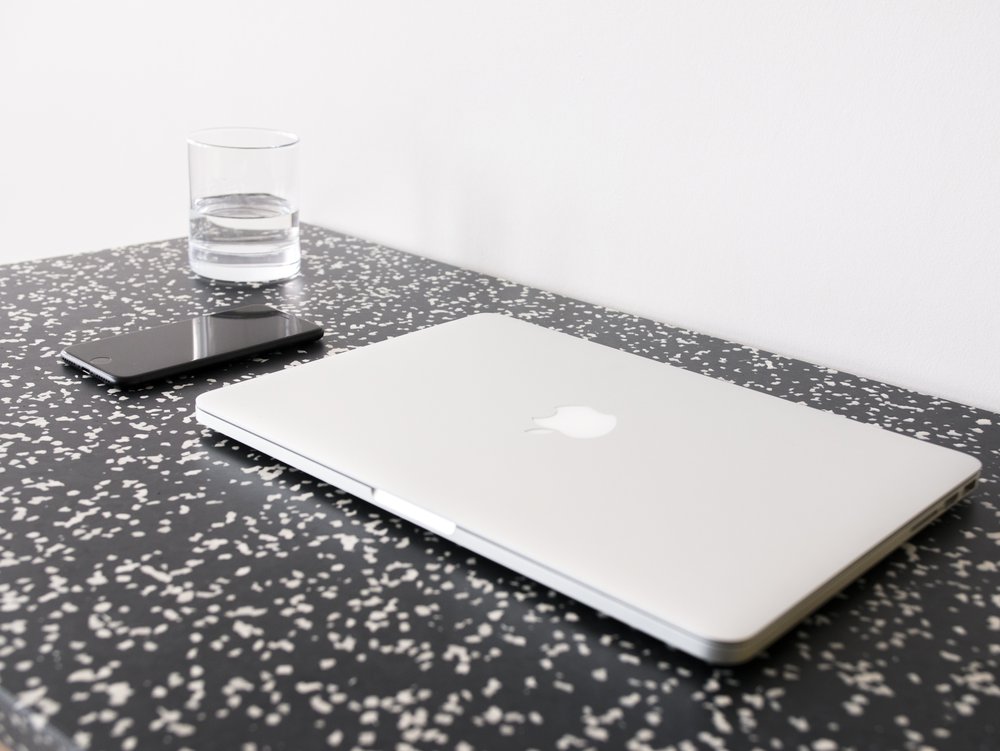 Wood
Wood is considered a versatile and renewable raw material that has seen increasing use in architecture in recent decades. Manufacturing wood products requires the input of very little external energy, over and above the energy from their own by-products. This can help to support a low carbon economy.
With a mission to create 'More From Wood', sustainability runs through the heart of our next partner. Founded in 1961, EGGER's environmental objective is to produce quality products that are fit for purpose, with as little impact as possible on the environment, in terms of waste, pollution and energy usage. 
EGGER takes wood fibre to manufacture the highest quality wood-based materials for furniture and interior design which can be used in kitchens, bathrooms, offices, living rooms, and bedrooms. Operating a closed loop environmental cycle across all 20 of their sites worldwide, they produce worktops, compact laminates, high gloss panels and splashboards. View their portfolio here.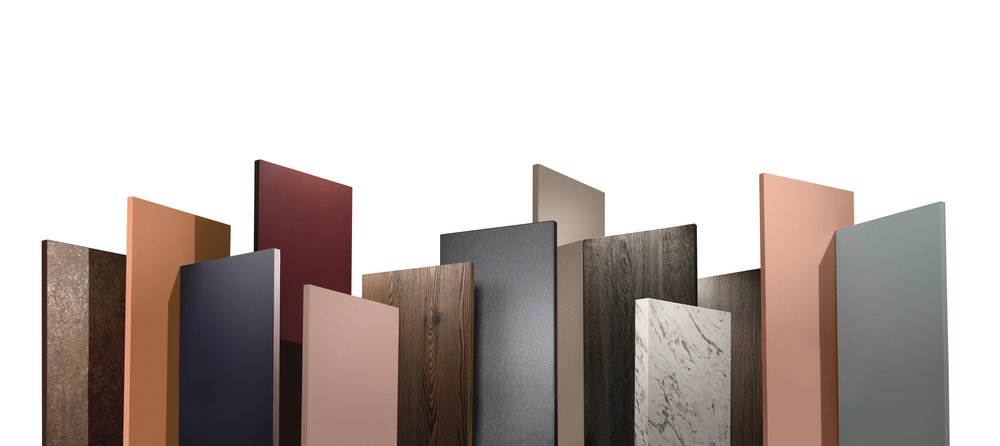 Ceramics & Porcelain 
Lightweight and durable, ceramics and porcelain have long been used across the world for art, slabs and decorative items. Composed of natural clay and other raw ingredients, products made from ceramics and porcelain require little maintenance and do not contain VOC (Volatile Organic Compounds). Due to having a small negative impact on the environment and its resistance to damage and high quantities of wear and tear, porcelain is a great sustainable option to incorporate into designs. But it's not just the products, manufacturers of ceramic and porcelain tiles can also reduce the environmental impact during the manufacturing process.
As the UK's only large-scale tile manufacturer, Johnson Tiles has been spearheading sustainable practices for over 20 years. In 2020, the company removed all single use plastic from their packaging, replacing all PP strapping and LDPE plastics used for pallet stabilisation with sustainable alternatives. This is a saving of around 70 tonnes of single-use plastics.
By manufacturing in-market and using locally sourced materials, they have reduced their environmental impact. The company has over 50 eco-friendly ranges, and every tile Johnson Tiles manufacture contains up to 20% recycled content. View their sustainability initiatives here.