With New Designers Part Two kicking off today, and another Material Lab Associate Award on the cards, we wanted to give some insight into the three designers that received our 'Material Lab Love's' honours last week.
Sophie Harrison
Having spent some time in America on a placement with automotive company Sage Automotive Interiors, Loughborough University graduate Sophie Harrison set about creating a project of her own. Using her new experience of the industry she has created three unique collections that she feels offer the most useful and innovative surfaces for her chosen automotive context.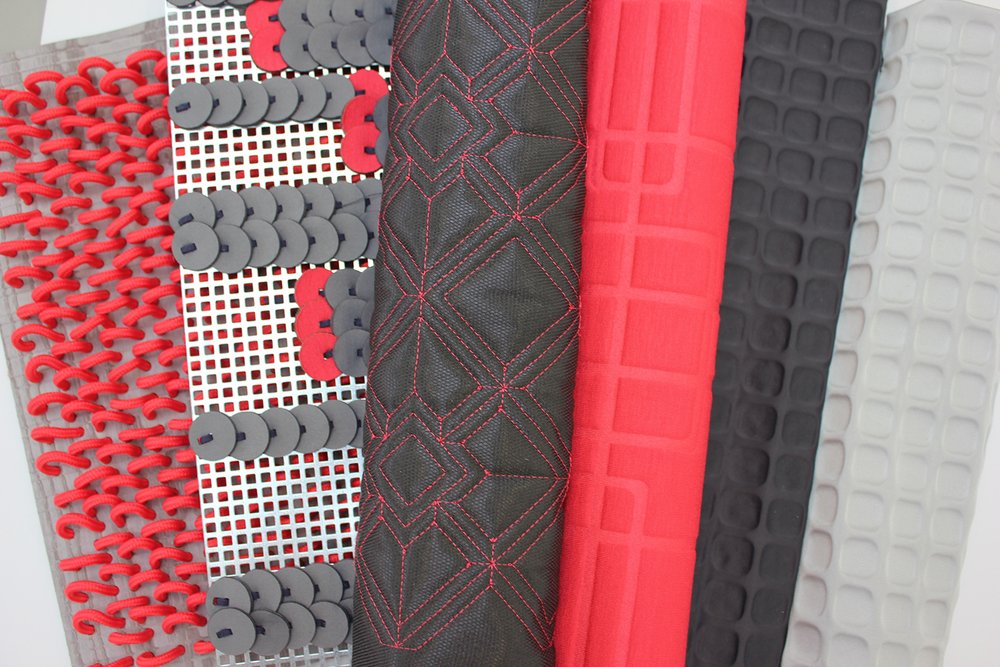 Padded Volume is a project that addresses the soon-to-be innovation of autonomous cars, where she focused on the idea of an interior that is rich in shape, form and tactility as a form of entertainment rather than the standard focus of safety and non-distracting surfaces in our current vehicles.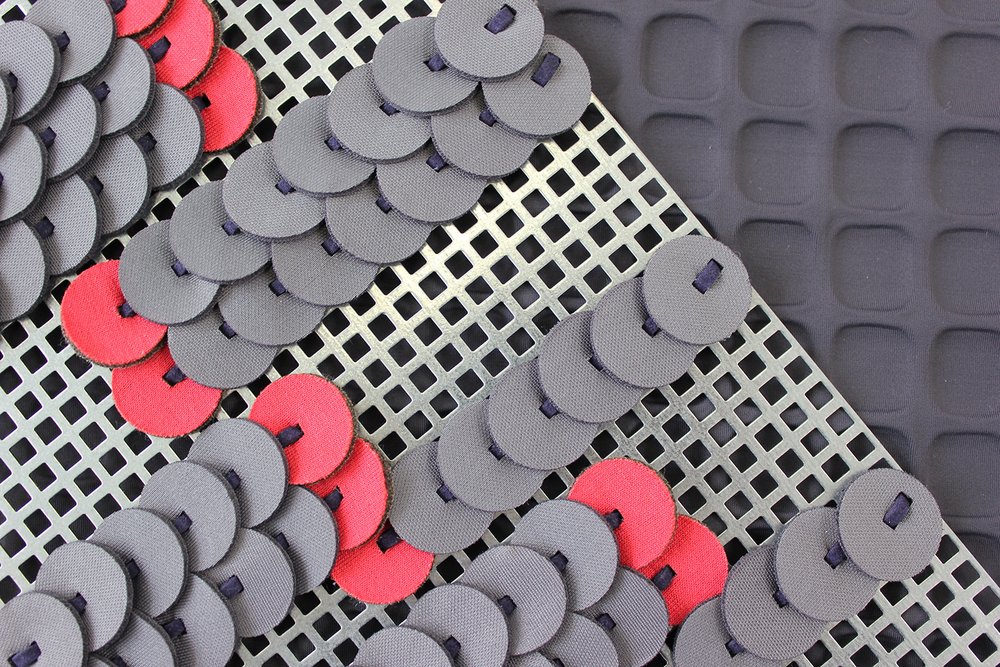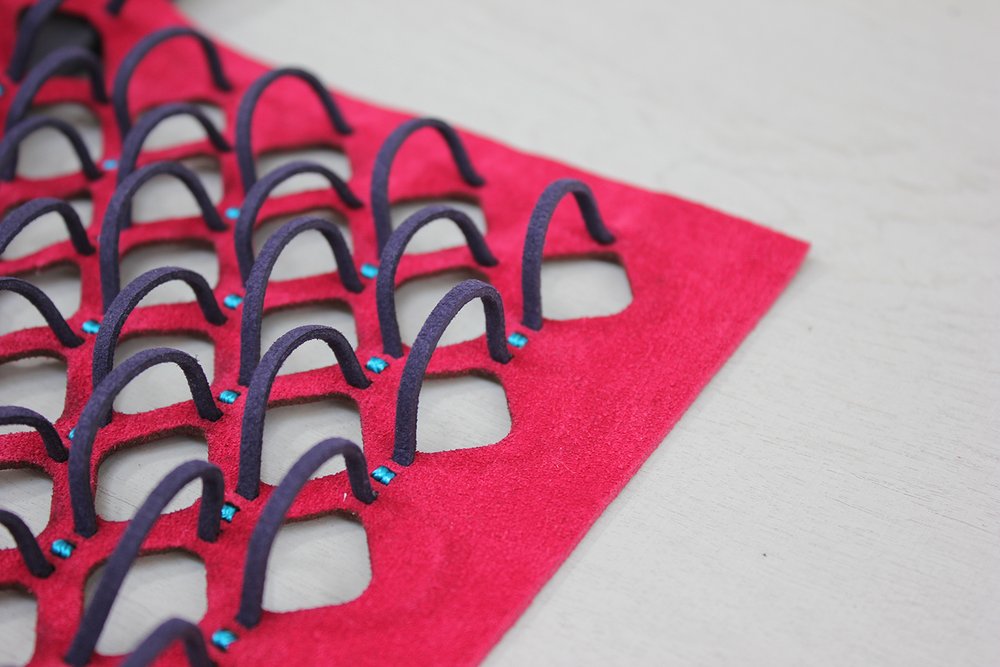 The Mixed Materials trend is one that explores the idea of using natural materials alongside plastics and other synthetic compounds often used within automotive interiors, in order to address issues with sustainability within the textile industry.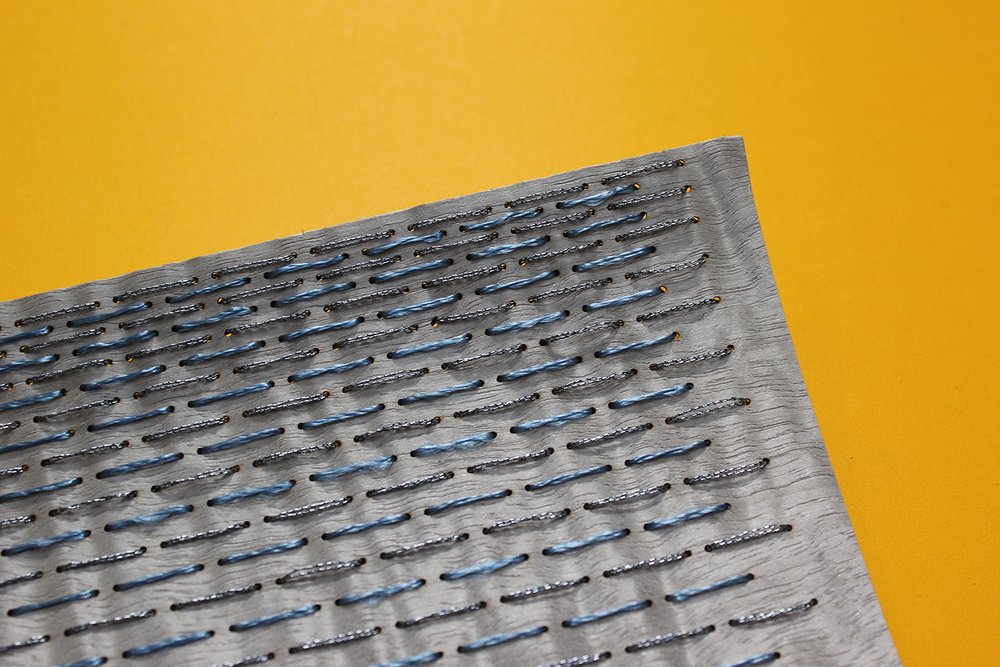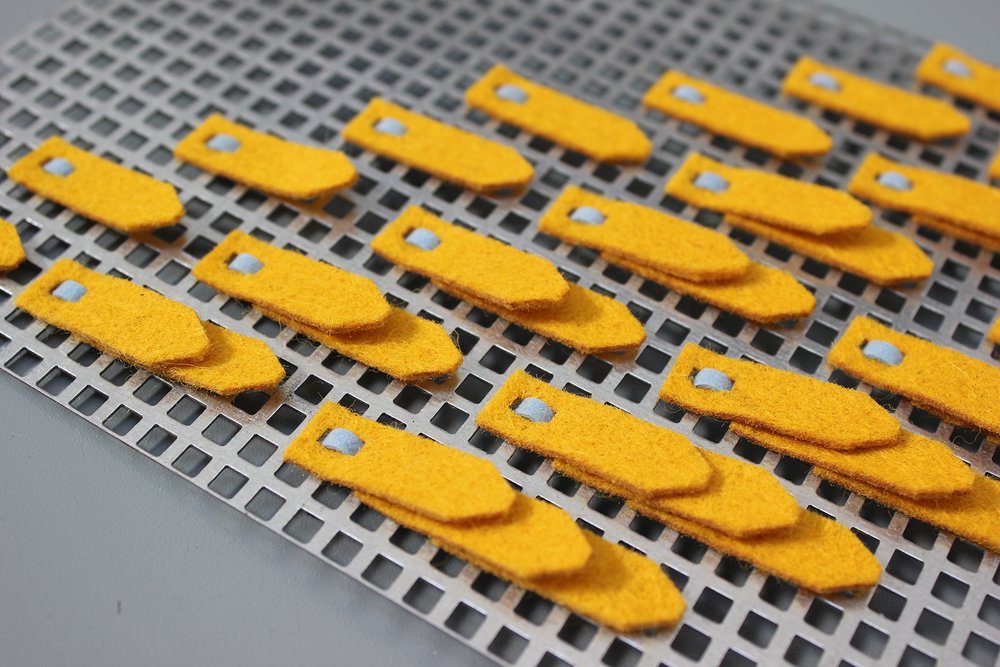 Whereas Refined Luxury explores the idea of future luxury in automotive interiors that, much like the exterior of vehicles, will have the option of being fully personalised through bespoke design.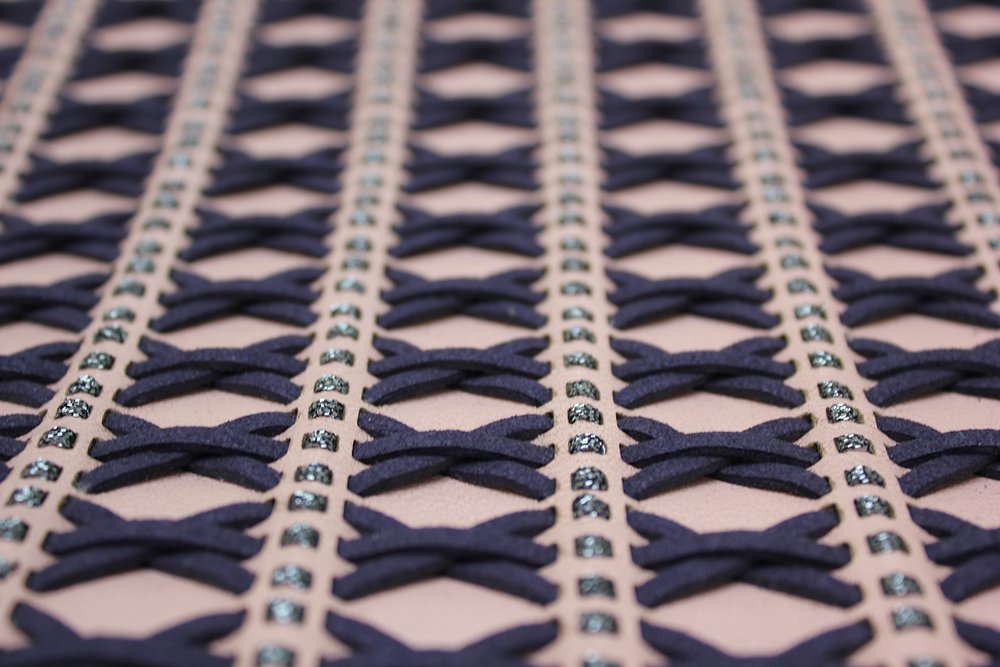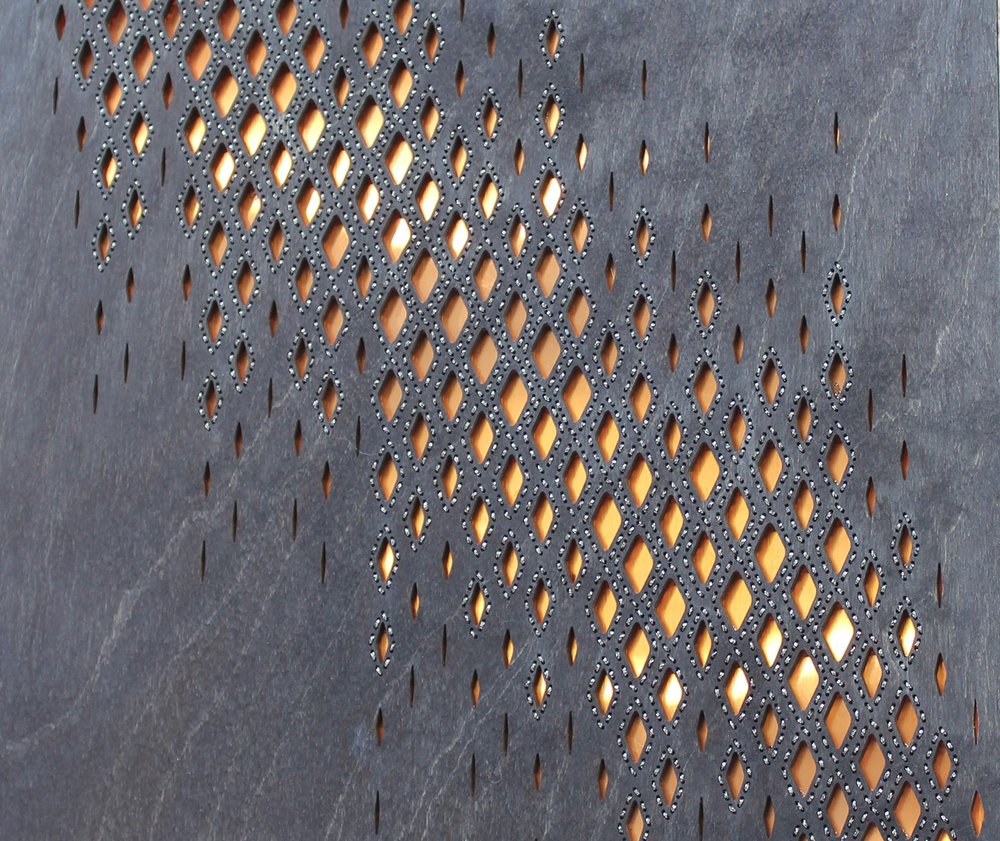 Eva Jack 
Duncan of Jordanstone College of Art and Design graduate Eva Jack has produced a project that looks to tackle the problem of waste materials in industrial manufacturing processes and is a perfect fit with our current Reuse / Relife theme.
Having collected discarded materials from various manufacturers in and around Dundee she took them through a creative process of transformation. Referencing the urban landscape in which she retrieved the materials, with images that evoke broken bricks and cracked pavements being applied to the surface of the materials, she also used a series of processes to bend, join, form and connect them in order to create new functional surfaces.
Her experimental and quizzical approach to these materials made her display a standout project at the show.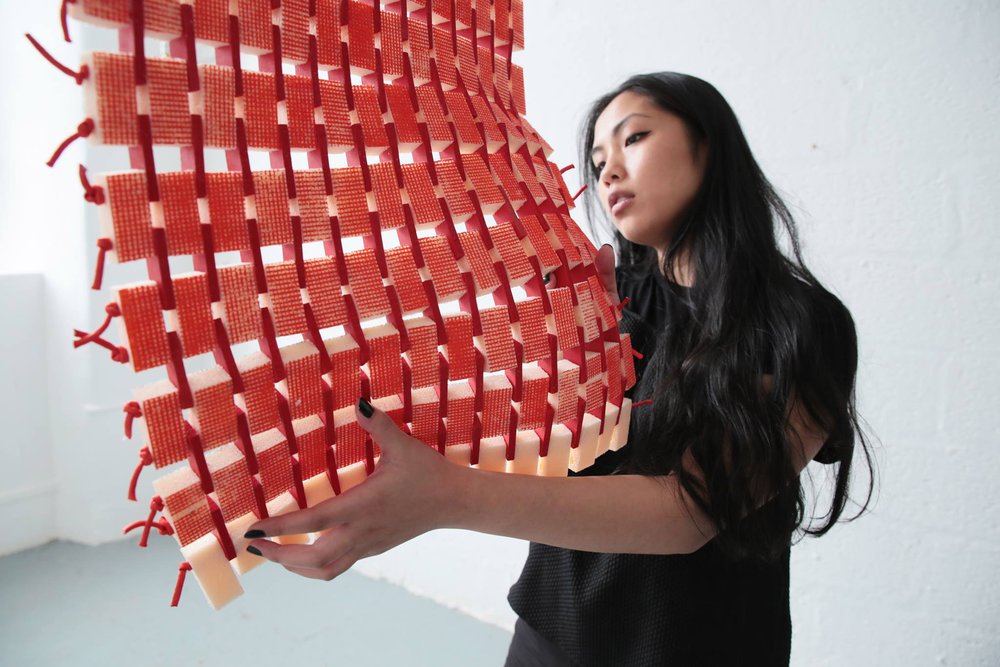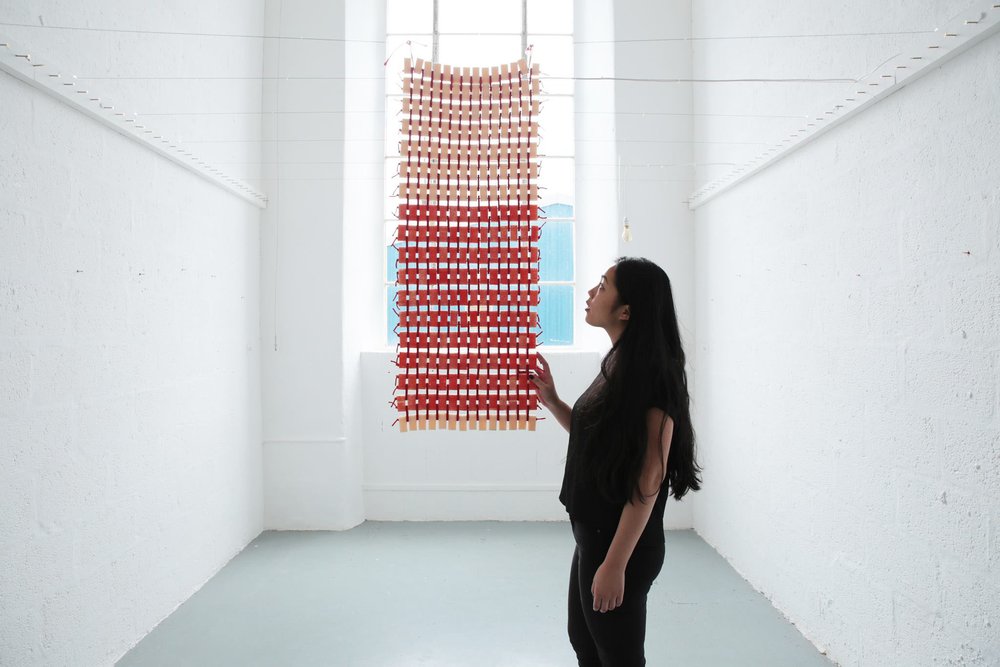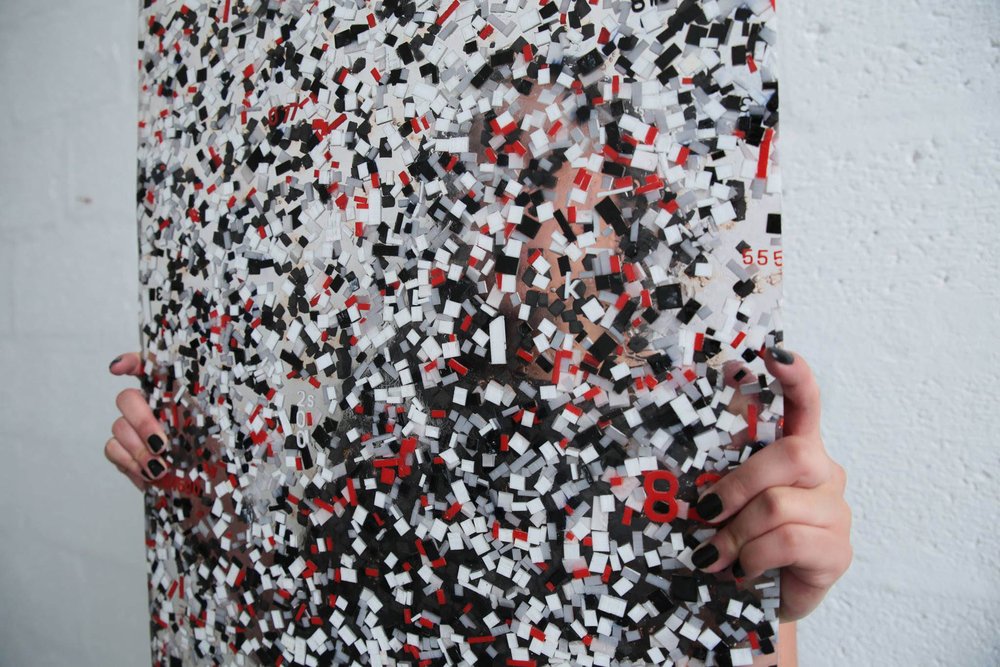 Hannah Jones
Hannah Jones' new material Bio-Marble offers another project that fits neatly within the Reuse / Relife theme. Taking discarded paper gathered at Manchester School of Art where she was studying Hannah transformed the waste material through a process of pulping, dyeing and baking.
Creating a completely unique recipe and only using natural dyes Hannah has managed to develop a beautiful and beguiling material that looks like geometrically-shaped moon rock which grows and spreads in modular chromatic grids.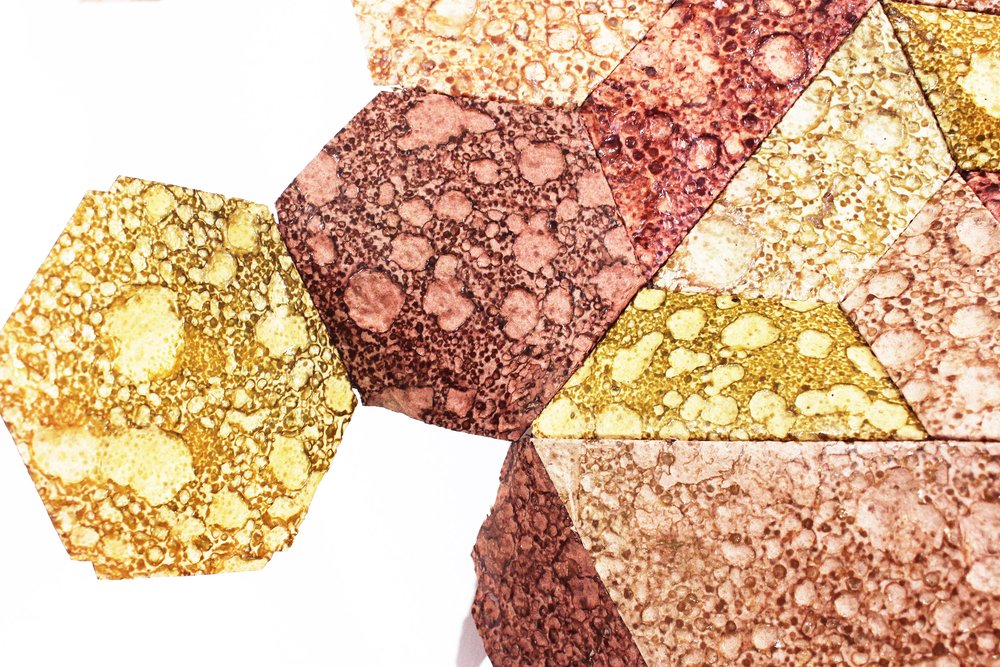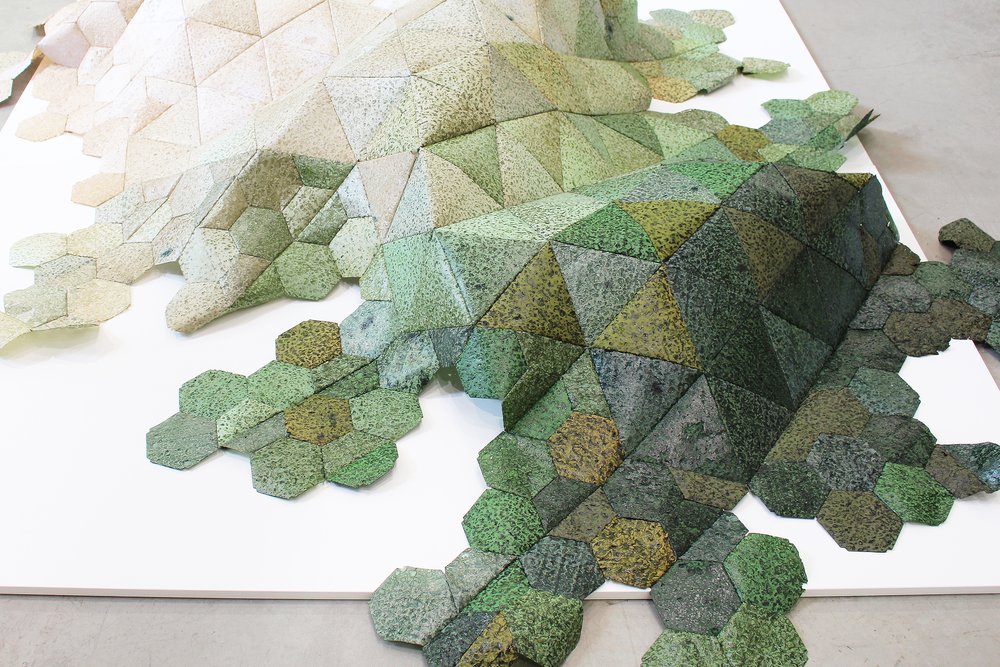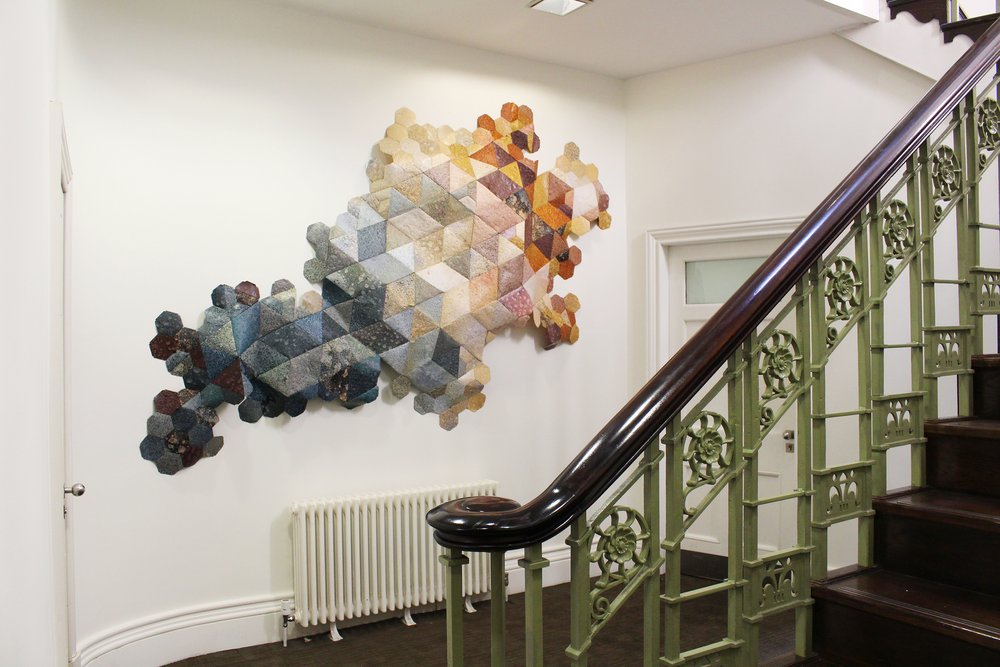 Watch this space for an insight into New Designers Part Two and our chosen winners from the show.