Mayor of London, Sadiq Khan, claimed, "London is the design capital of the world", prior to this year's London Design Festival. No matter what your political leanings, the evidence served up by the nine-day event makes it very difficult to argue with him.  
If one thing's for sure, it's that visitors keen on taking in the latest developments in the world of design will have worn away more layers of the soles of their shoes than ever before. With the addition of the Mayfair and Pimlico Design Districts, as well as three new routes in London Fields, Notting Hill and South East London, the festival now spans nine separate districts and a whole lot of miles!
With an abundance of exhibitions, installations, landmark projects, talks and events happening across the city, it's nigh-on impossible to see and hear everything, so here are a few of our material picks spotted over the course of the last week.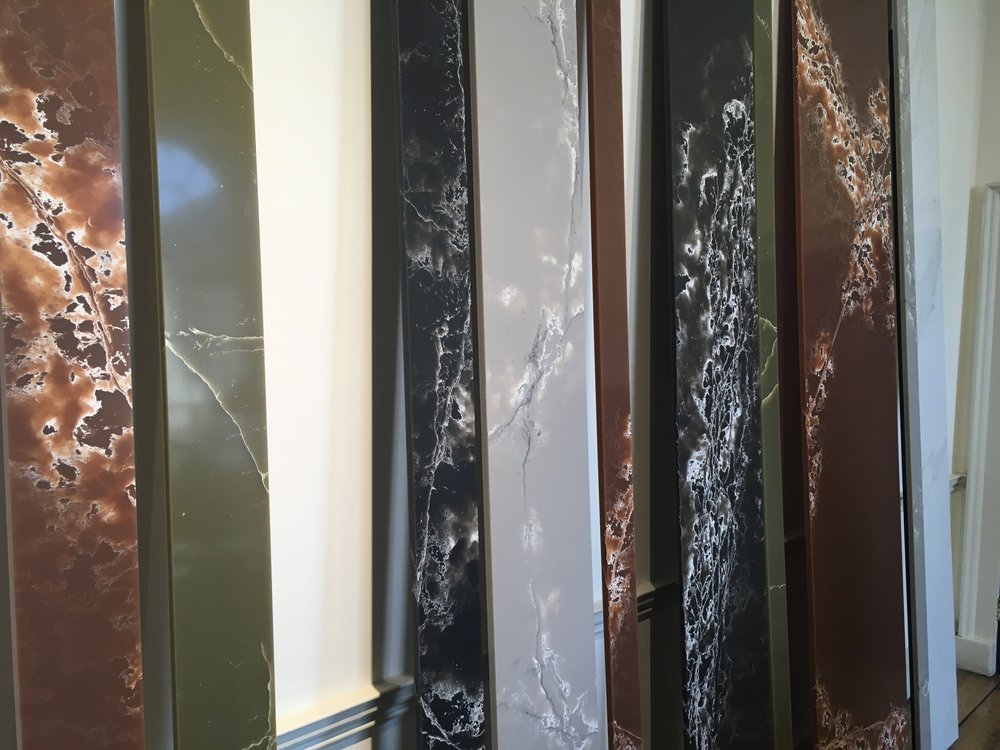 Compac
Compac, the surface company, presented Mineral Gravity, an installation by artist and designer Arik Levy that showcased their new material collections Ice of Genesis and Unique. A one-tonne angled block sat imposingly in the middle of one of the many rooms used at Somerset House for the Design Frontiers exhibition, and was flanked by tall, monolithic shards of the same material as the block.
One could be forgiven for assuming that the marble-esque materials had been discovered and brought back from another planet, but in actual fact they are a new formulation of the mineral, quartz. The veined and seemingly luminous surfaces offer a completely unique and yet controllable patternation whilst the finished product can be used for almost any application.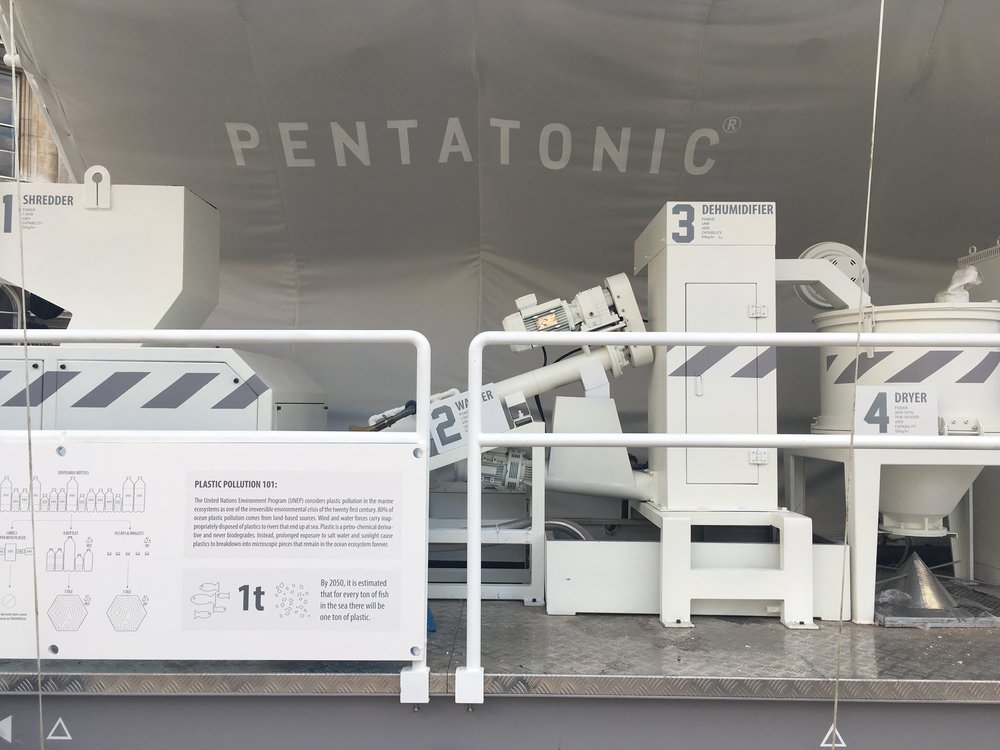 Pentatonic
Outside of Somerset House at the same exhibition was an enormous recycling plant by Pentatonic. Trashpresso is the first, and hopefully not the last, mobile and off-grid recycling centre in the world. Powered by solar energy, the contraption transforms discarded plastic and turns it into a useful building material right in front of your eyes. Embarking on a 'circular and sustainable mission', Pentatonic is a company that extends the debate surrounding our current theme Reuse/Relife, and we'll certainly be keen to find out how the project progresses in the future.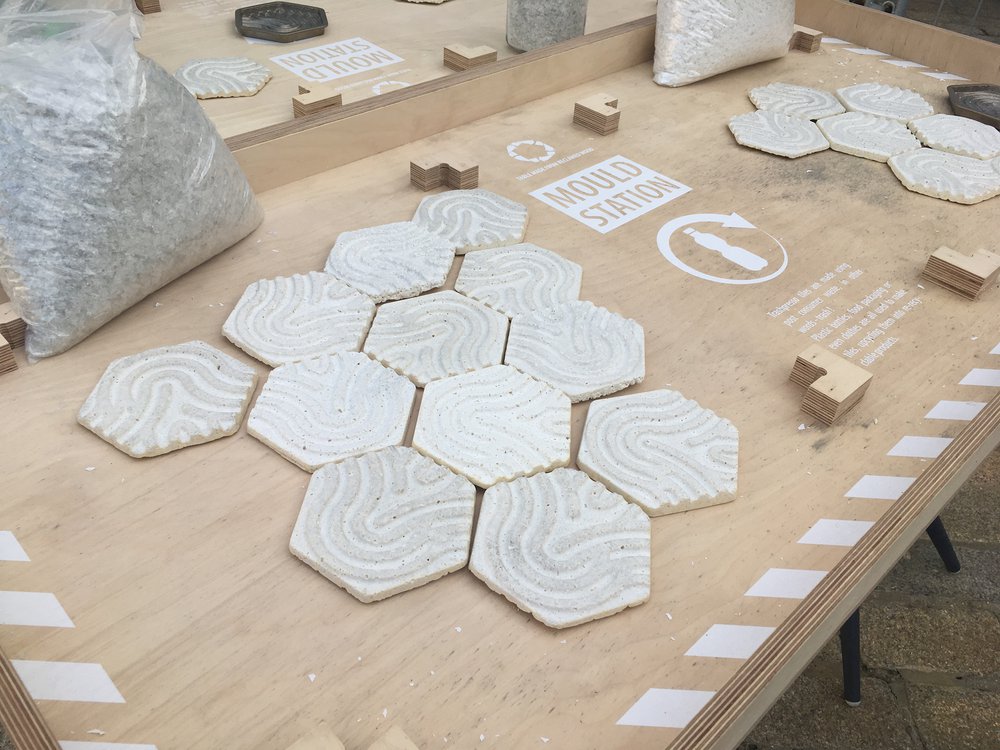 Pentatonic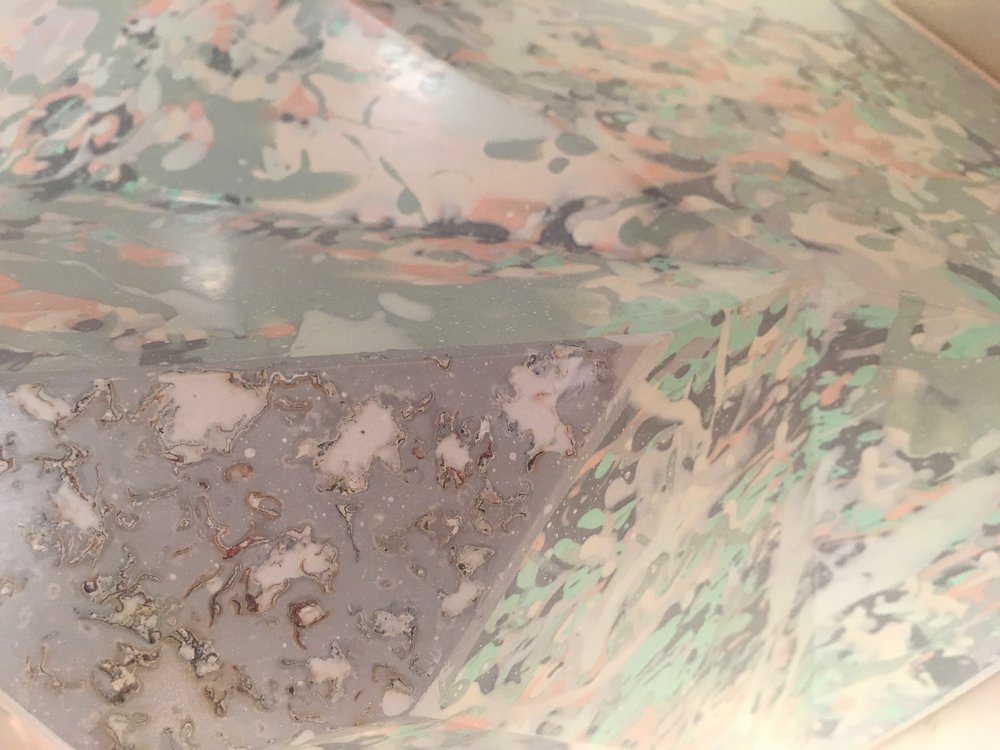 Zuza Mengham
Picking up on the rising popularity of one of our favourite materials from 2016, the organisers at the London Design Fair decided to make Jesmonite their 'Material of the Year' and highlighted examples of designers using it to its fullest and most varied potential.
For Zuza Mengham, this included a series of sculptural forms inspired by and containing Lichen. These organic forms were aptly contrasted by mould-maker and all-round casting expert Ornamental Grace's sleek vessels that exude contemporary minimalism through carefully created lines and forms.
Other examples included tiles and vessels by Arianne Prin, who uses oxidized metals left over from the key cutting process to highlight how effectively materials can be merged with the mineral composite. Likewise, our friend's Katie Gillies showcased a range of large-scale panels at the Fair, including a new surface that encapsulates non-rusted metal, whilst over at Design Junction, Olivia Aspinal had a selection of her own new surfaces and collaborative vessels made with the aforementioned, Ornamental Grace.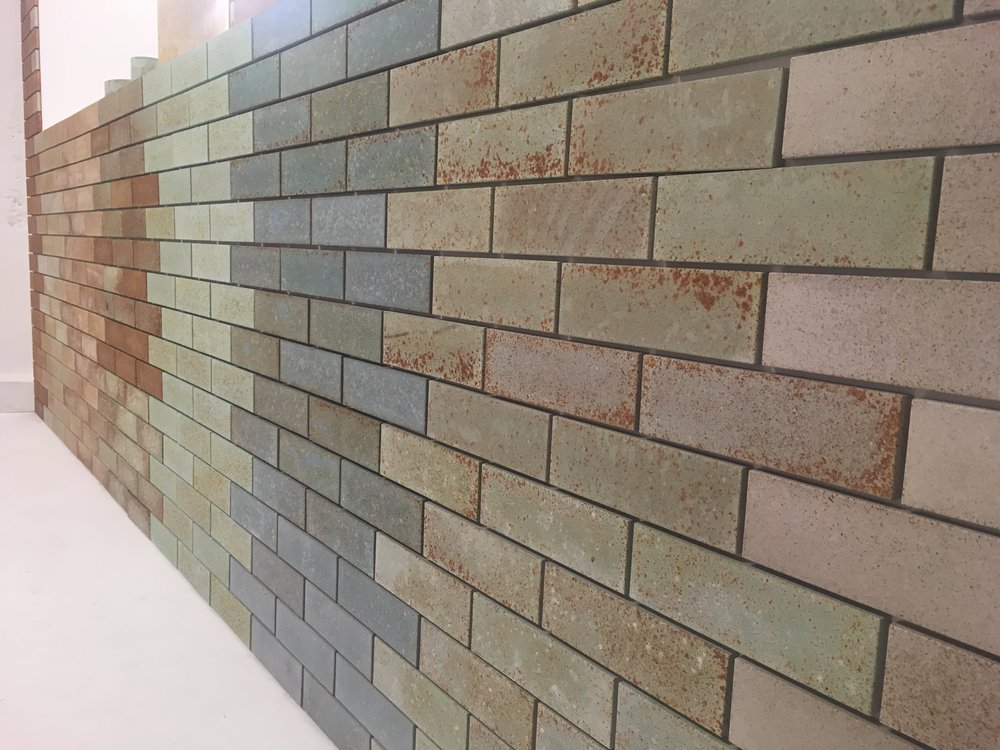 Arianne Prin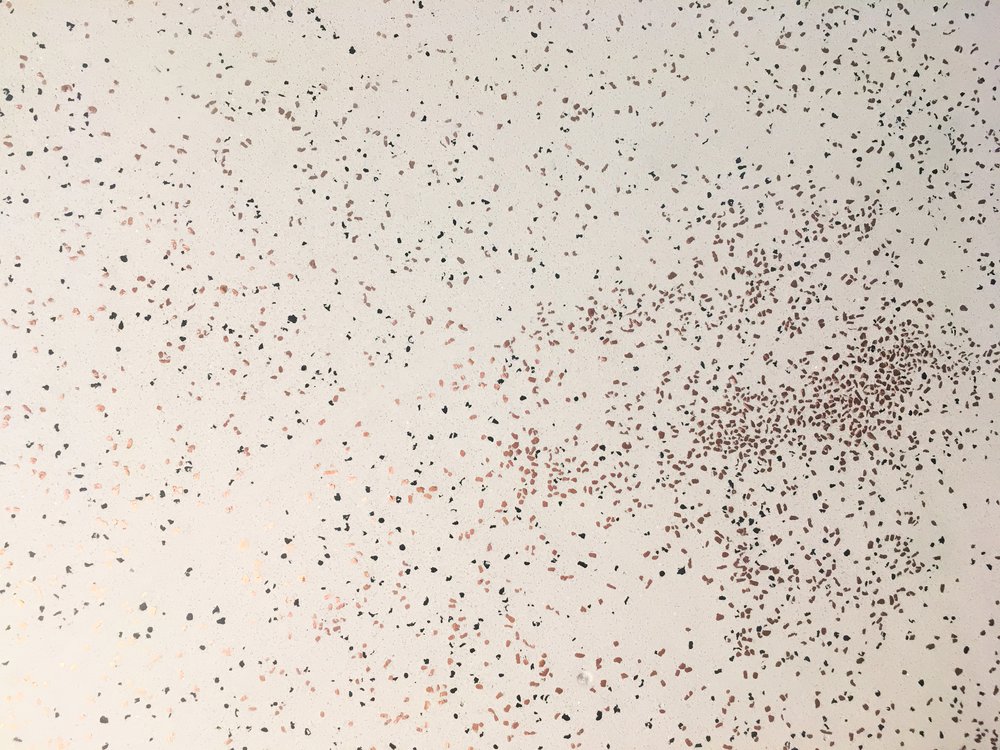 Katie Gillies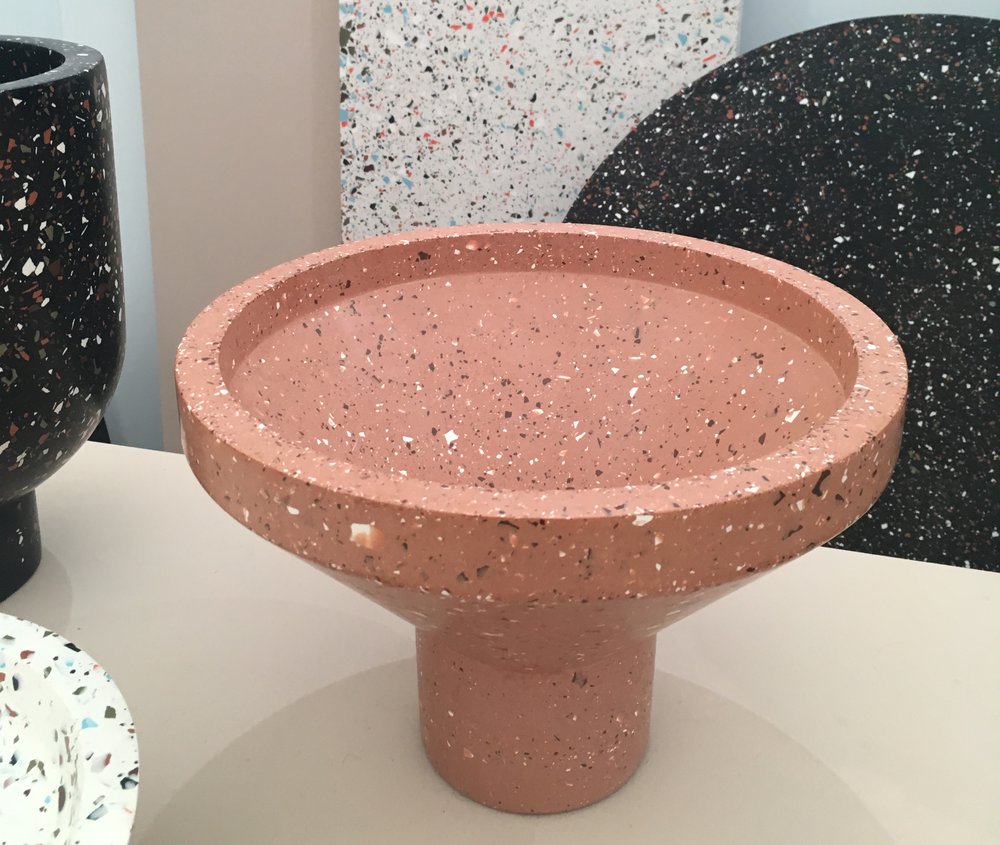 Ornamental Grace & Olivia Aspinal
The entrance to 100% Design was not only immediately visually arresting, with large geometric three-dimensional objects that had been treated with a rich blue dapple effect, but was also home to an exhibition curated by Max Fraser.
Elemental was a display of designer objects, some old, some new, that had been selected because of overlooked details that in actual fact make the pieces really stand out.
Amongst others was the Bramah Pendant, designed by Michael Young for EOQ Design. Initially inspired by the cooling mechanism of a washing machine, the finned lampshade required months of process development whereby the extruded aluminium strips are CNC cut from the inside out.
The result of this unseen trial and error is a light that casts beautiful and rather unique shadows. The Narin Folding Chair designed by David Irwin for Case Furniture requires thin layers of plywood pressed to perfection with a three-part press, which took some months to get right. The result is a comfortable and foldable wooden chair that is suitable for both residential and contract markets.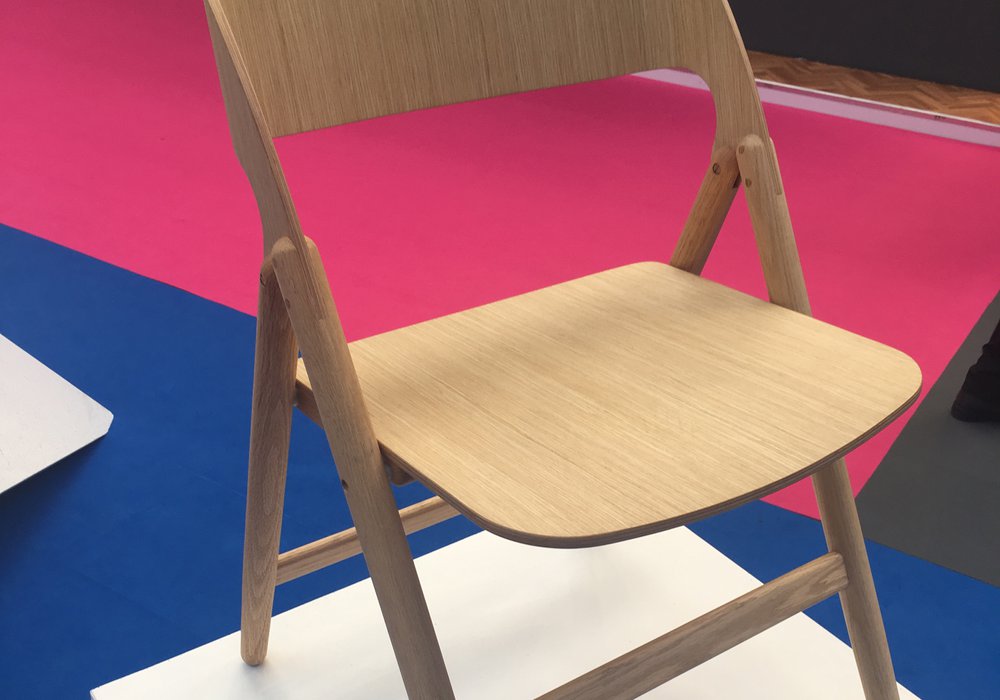 Narin Folding Chair - Detail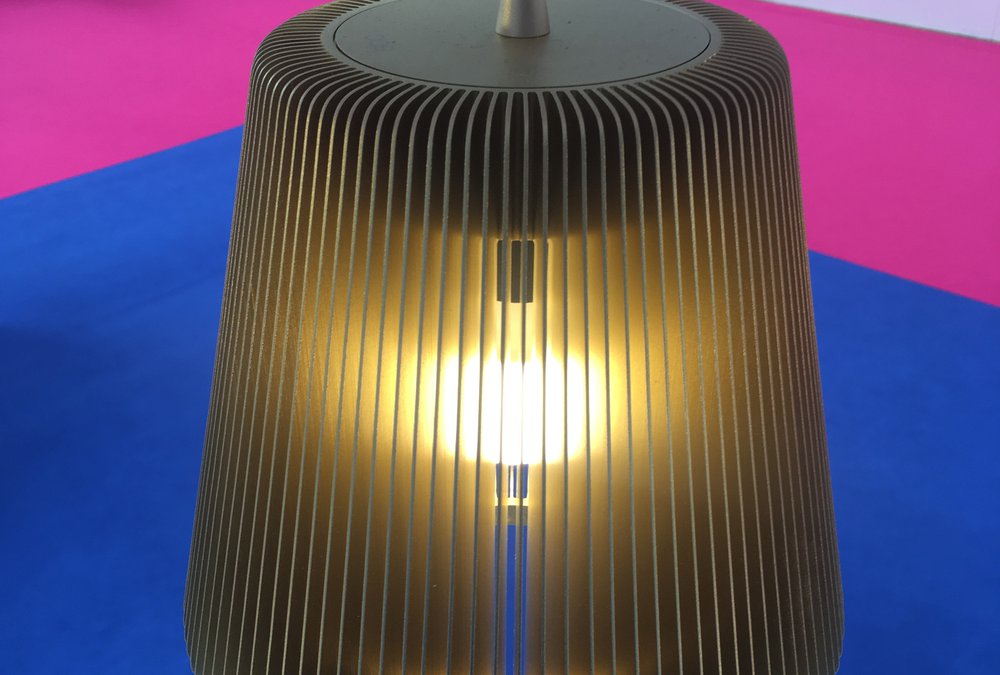 Bramah Pendant - detail