We may only be two weeks into the new year, but the design season is already in full swing courtesy of Heimtextil.
Kicking off 2020 in style, the Frankfurt-based show offered the first opportunity to discover the top trends of the coming 12-months. And visitors to this annum's fair certainly weren't short of inspiration.
Here we share some of our top material spots at the event. If there's anything we've missed, let us know on social media!
Feline Fabrics
Having developed a new method for manufacturing felt with her father, Renske Vogel seeks to combine aesthetics, acoustics and durability in one design. The wool and PET felt that Feline Fabrics creates adheres to current design trends, but also has the planet's protection firmly in mind.
This is evident in the decision not to use any water or drying machines in the felting process. Check out the Fresco and Minimal Art collections - the material for the latter is derived from the recycling of plastic bottles (100% PET).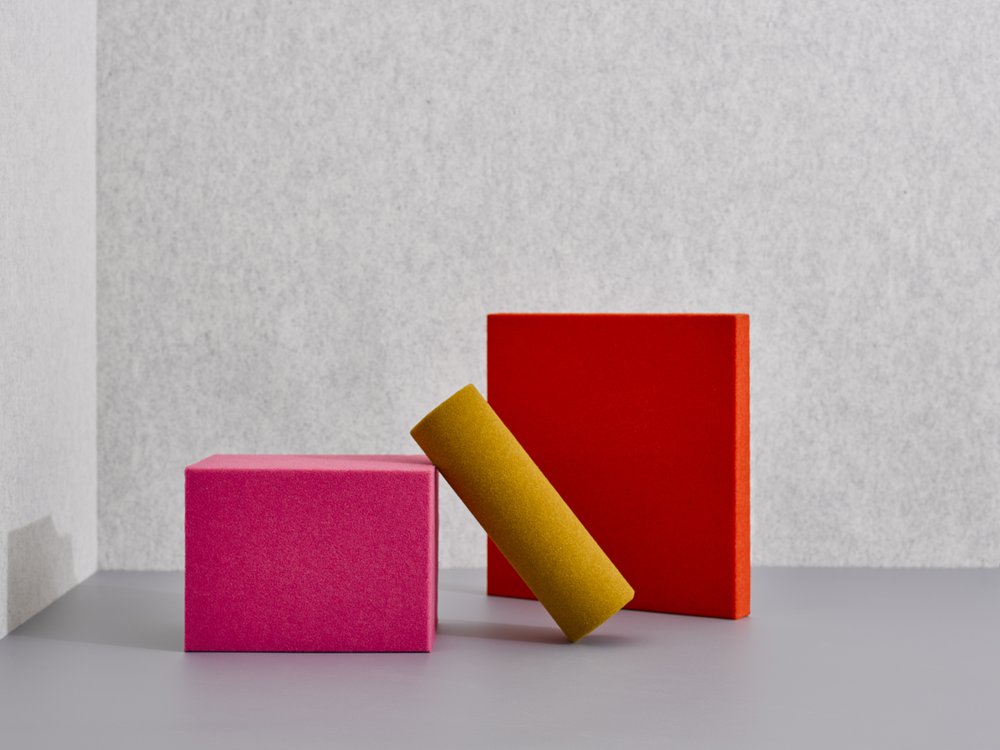 Image courtesy of Feline Fabrics
Organoid
Organoid Technologies is an innovative company from Austria. The production of surfaces from natural raw materials in a sustainable and environmentally friendly way is part of its company philosophy.
With its natural surfaces, Organoid offers a wide variety of solutions for architects and planners, carpenters, interior decorators and designers. In addition to the stock collection, there is also the option of producing bespoke surfaces. A lovely example of form and function working harmoniously.
BAUX Acoustic
Acoustic panel specialists BAUX exhibited as part of the Pure Spiritual trend at Heimtextil. The premise of the theme is rooted in "idealists seeking perfection and purity, restoring equilibrium by connecting with the uber-natural.
"They embrace technology for good while shifting between realism and mysticism in pursuit of a personal haven. To address a renewed bond with nature, organic matter, raw materials and pure textiles are selected, which show nature's traces, organic structures and irregularities."
BAUX designs, produces and markets functional construction materials that meet the contemporary expectations of architects, engineers and builders, with a mission to "change the world for the better".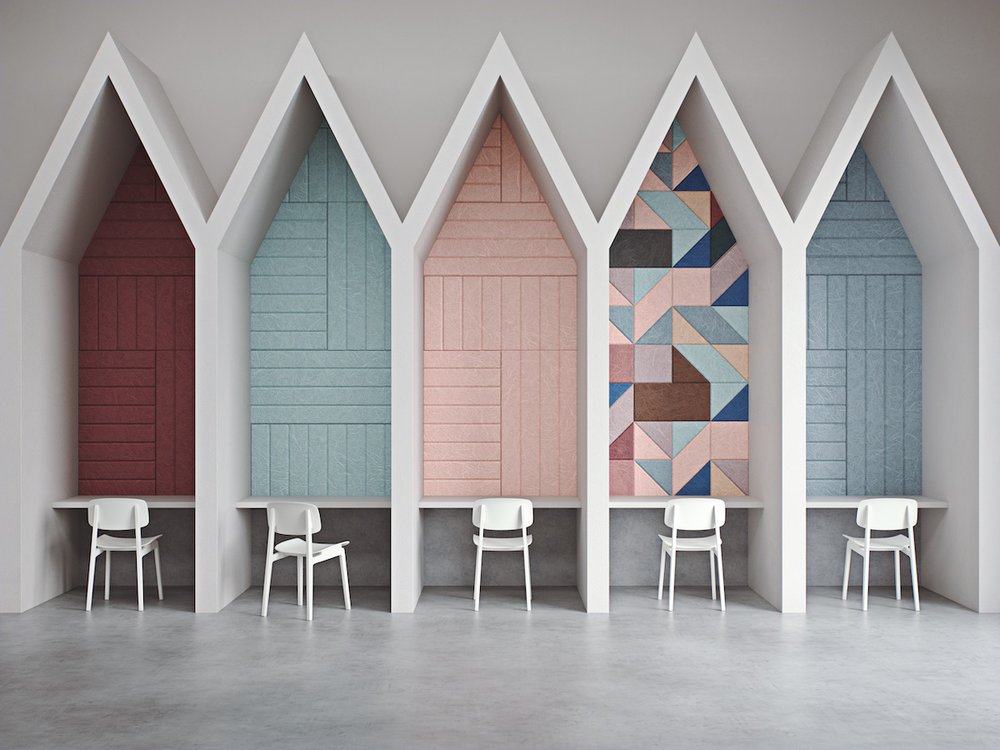 Image courtesy of BAUX
Faber Futures
Exhibiting as part of FranklinTill's Future Materials Library, which showcased "a raft of disruptive designers and innovators proving alternative systems of production and consumption are not only possible, but essential", Faber Futures is a game-changer in the world of materials.
The company was founded by Natsai Audrey Chieza in 2017 to build new models for multi-species collaboration. With sustainability at its core, the studio equips biotechnology start-ups, multi-sector brands and institutions with innovative frameworks, tools and networks to adapt to holistic systems for regenerative futures.
Visitors to Heimtextil were invited to view samples and process from #projectcoelicolor, which included a 5m silk textile overdyed with two different species of bacteria.
Stay tuned to our Instagram account for more trend spots from the show!