We're thrilled to announce the addition of three new partners to our roster of high-calibre design brands here at Material Lab.
EGGER, Metlex and Norcros Adhesives join our founder, Johnson Tiles, and existing partners VADO, Dulux Trade, Karndean Designflooring, modulyss, Flowcrete, Tektura, Sensitile and Mayfair Granite in exhibiting their latest products at the studio.
Offering a unique, hands-on experience, our team combines inspiration with expertise to help visitors choose the perfect material for their project. And in addition to our seasonal, in-studio displays, a regular programme of events – ranging from lightning talks to CPDs and expert panel discussions – supports new product launches and partner innovations.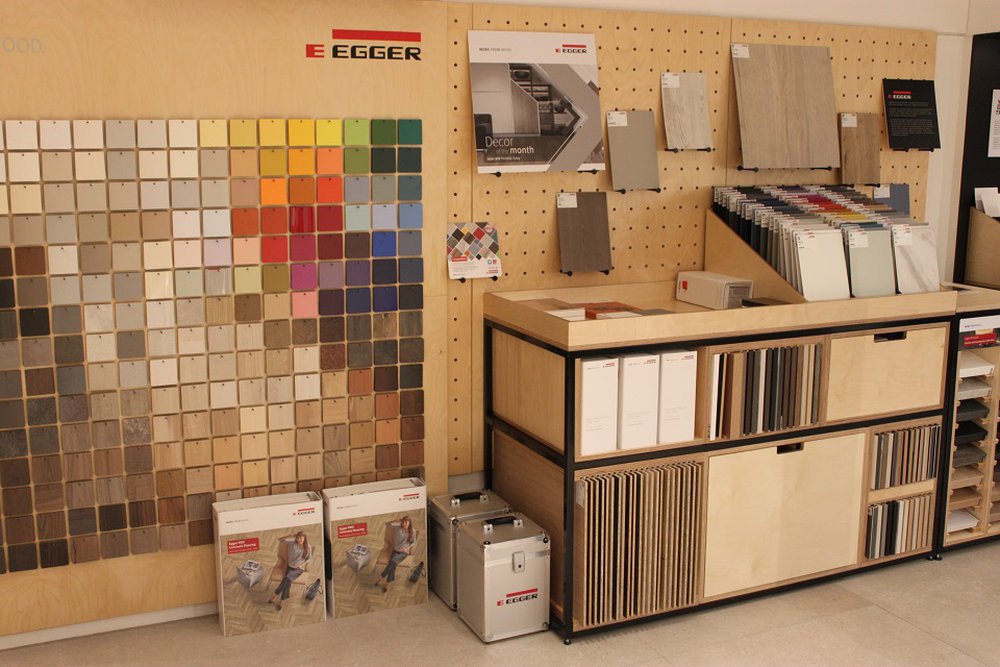 Commenting on the latest partnerships, Nigel Stannard, commercial director at Johnson Tiles, said: "Since opening its doors in 2006, Material Lab has been ahead of the curve. From listening to the needs of the design sector, to working with the most innovative partners to showcase true industry ingenuity, we've been at the heart of the A&D community.
"Welcoming three new esteemed partners to the studio has been exciting for us as we enter a new era for Material Lab. With a move towards more specification-ready materials, our focus is on assisting the A&D community with their projects more efficiently than ever before."
Already making use of the space this month, EGGER – one of Europe's leading manufacturers of laminate, decorative panels, worktops, edging and flooring, is hosting a panel debate at the studio, inviting customers from around the globe.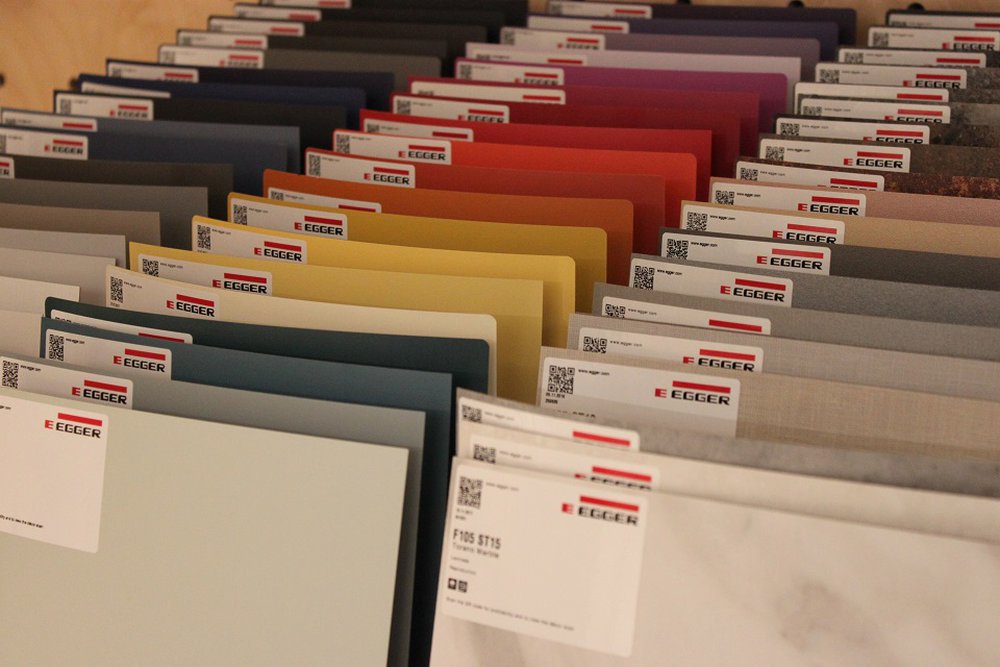 Andrew Laidler, Director of Sales at EGGER, comments: "As an international company, it's important for us to have a base in the UK that is easily accessible, recognised and well-respected by our community.
"Material Lab is a well-known design hub of innovative materials and we are delighted to become one of their partners. Our specification team are already using the space to meet clients, share the latest trends, provide advice and offer support when choosing EGGER."
For more information please pop in and see us at 10 Great Titchfield Street – no appointment necessary. And to discover our latest partner activity, visit our dedicated Partner page.