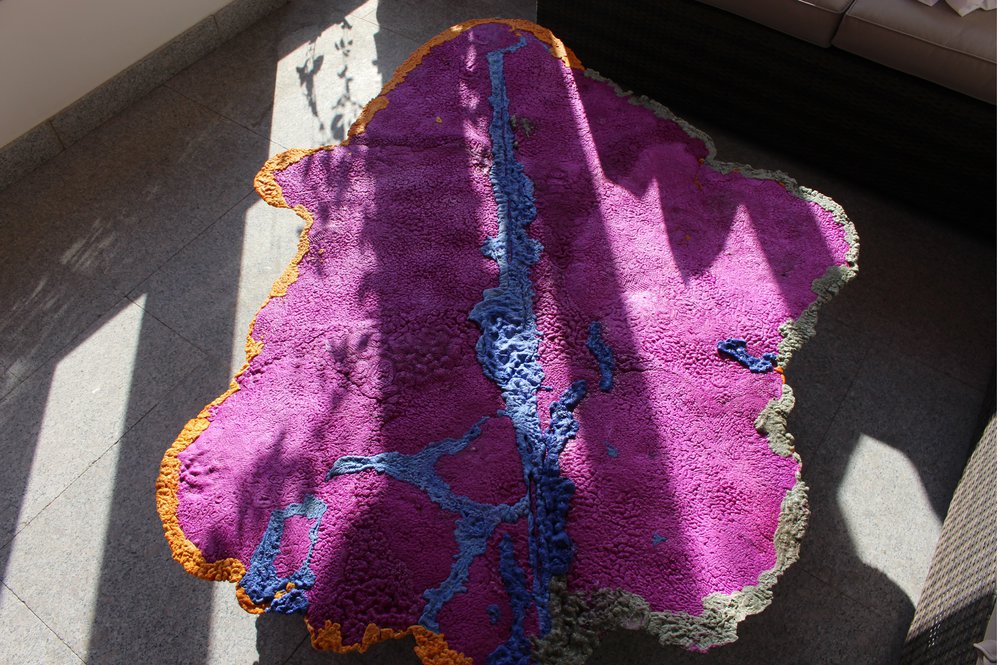 Sourcing 100% waste polystyrene packaging from commercial outlets, Sam has discovered the amount of polystyrene that businesses discard on a day to day basis.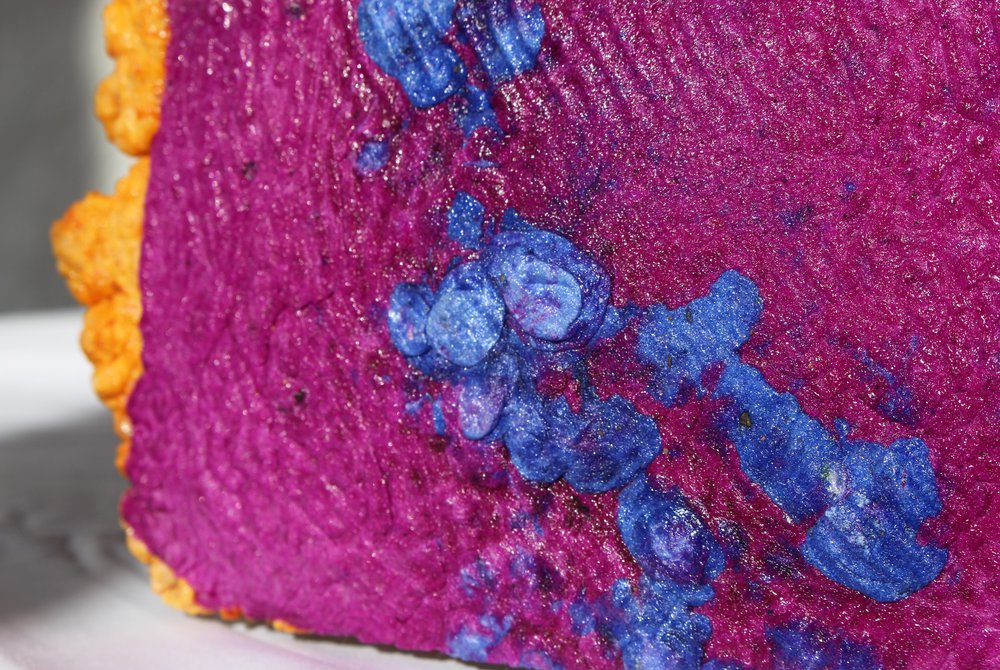 The material is melted down in a chemical which splits up the long chain of molecules in polystyrene causing a physical reaction to take place. This transforms the material's state from an air packed solid into a dense liquid form allowing for a kneading process, facilitating the chemical evaporation into the atmosphere.
As the material is very malleable in this altered state, it can be formed into various types' furniture but always reacts in different ways creating a bespoke organic aesthetic.
Each layer goes through a process of evaporation / compression and the polystyrene is layered up like a 'ply' to create a stronger structural material. Bonding the material is easy as the polystyrene becomes almost like glue when its chain of molecules have been broken up.