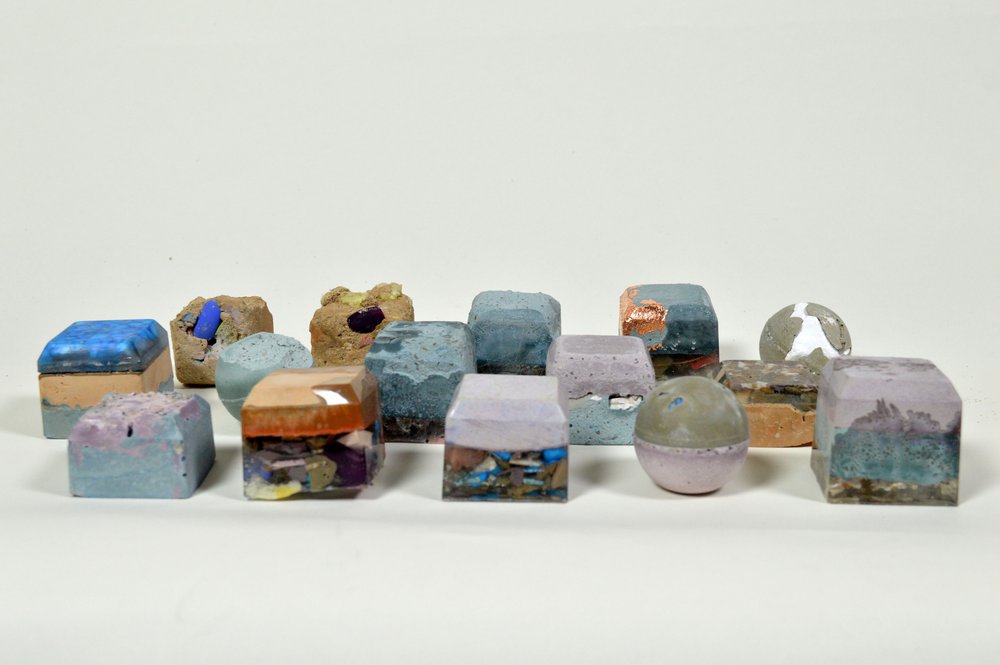 Fascinated by future materials Megan has speculated on not only what these might look like, but what they will be composed of. Waste from Megan's daily beauty routine and general household waste, have been incorporated into her work to illustrate an idea of what the earth's crust could look like in the future.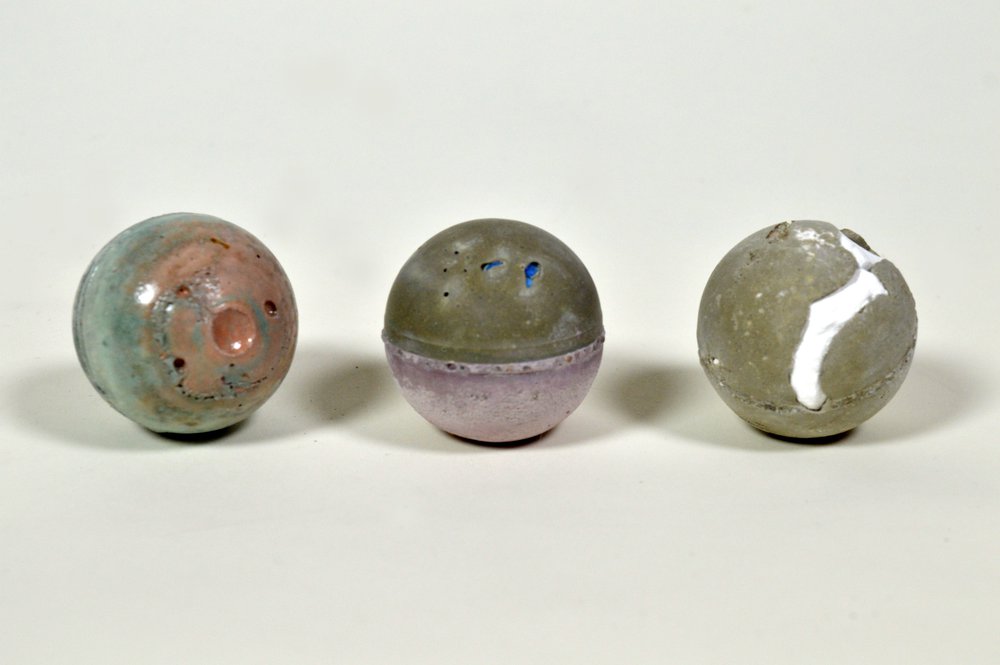 Following the trend of 'Future Mining' and the era of Anthropocene that we are entering into, Megan has created a collection that illustrates how our waste and heavy use of plastic based objects could affect our earth's future.
The collection is made up of layers of coloured concrete, resin and plastic waste. The waste is cast into the resin layer and then layered between layers of concrete.