Whilst the days are slowly getting longer and the promise of the clocks going forward reduces to two months, January is still a pretty gloomy month.
Thankfully the respective teams on the postgraduate courses at Central Saint Martins and the Royal College of Art treat us to a sneak peek of work in progress. Their end of year shows are always a springtime highlight, but these interim exhibitions give some early indications of the research that the students are engaging in, and there are always some interesting applications of and investigations into materials.
We've picked out a few that caught our eye and are sure to be worth looking out for in June...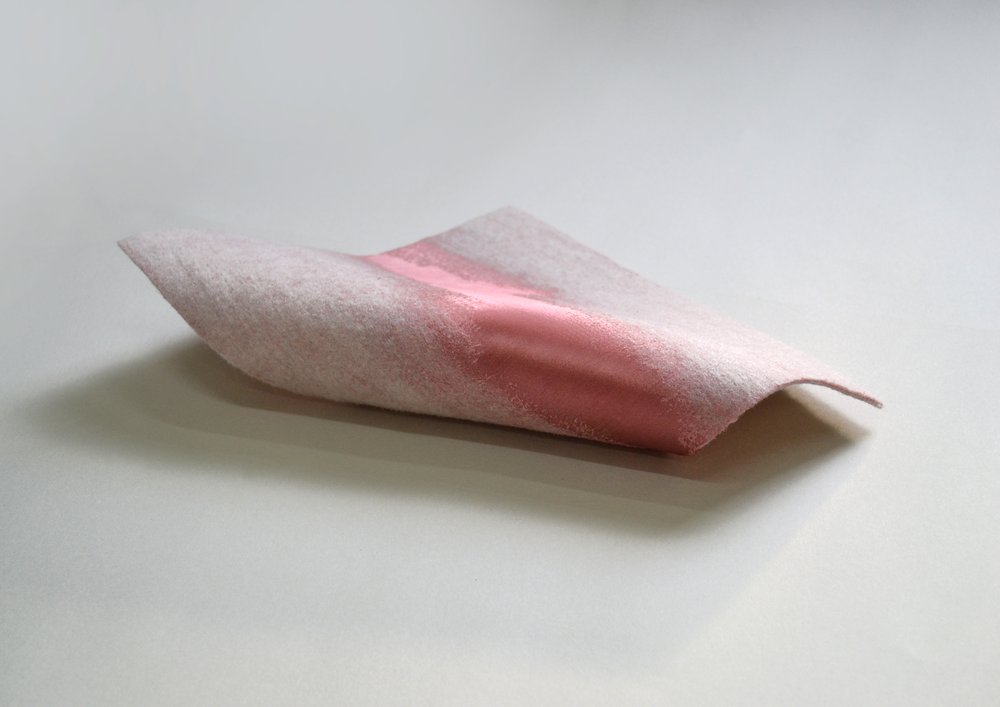 Arun Sispal
Arun Sispal – Royal College of Art
A designer we know well and represent in the studio, Arun's new project investigates the power of fragrance. Sensitively combining a variety of materials, including plastic with wool, Arun seeks to introduce scent to the material equation. As he explains, "overall, the project represents the strength that fragrance can hold, and how scent is not only something we can smell, but also something we can see and touch." We look forward to seeing, touching and smelling more!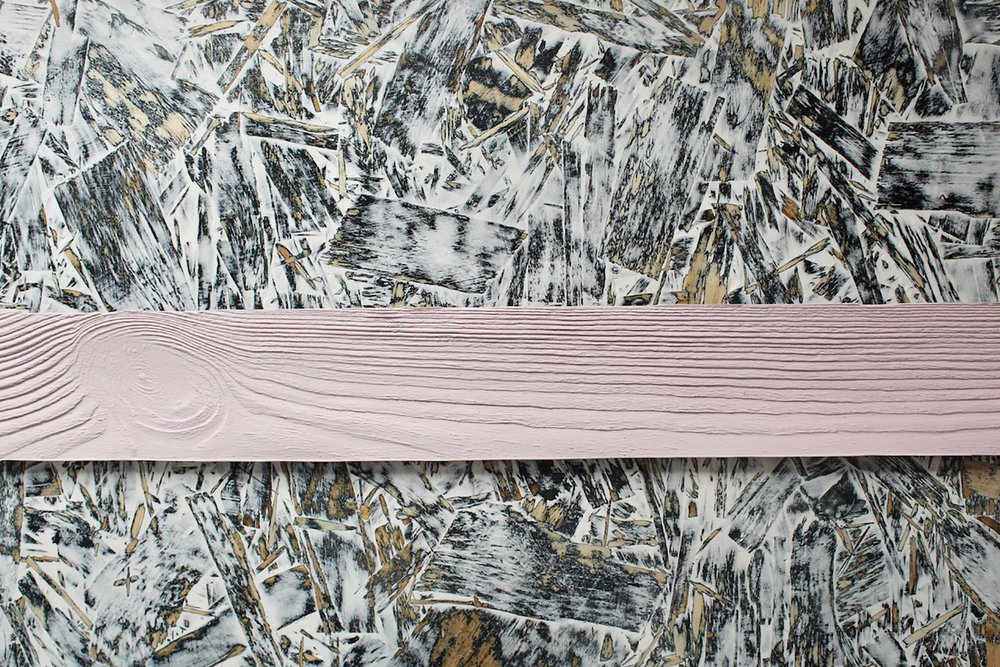 Orla Lawn
Orla Lawn – Royal College of Art
Another designer that we met at her previous graduate exhibition, Orla Lawn is still exploring cast materials although is currently creating interior surfaces with tactile qualities that defy expectations. As she explains, there is a deliberate contrast at play, "I'm contrasting soft textile techniques with hard building materials and construction processes to create something new and playful."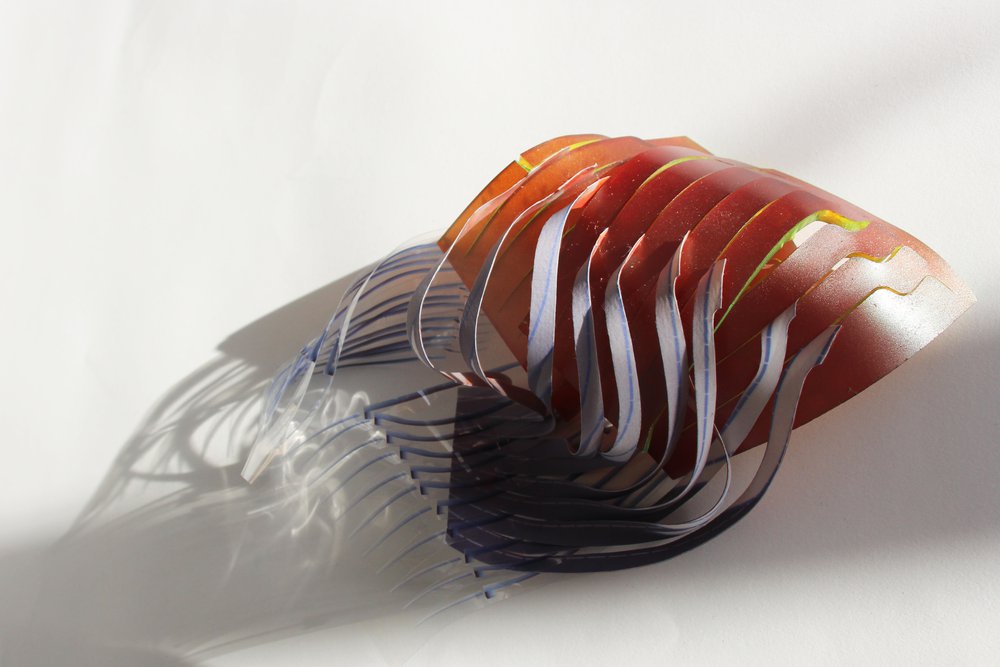 Ruxin Li
Ruxin Li – Royal College of Art
Ruxin's project explores the future possibilities of autonomous driving, with the prospect of car sharing a rise in isolation and loneliness in urban living in 2025. Working with materials and processes that respond to light and temperature, her aim is to enhance the relationship between users and cars by providing a tactile experience whilst travelling.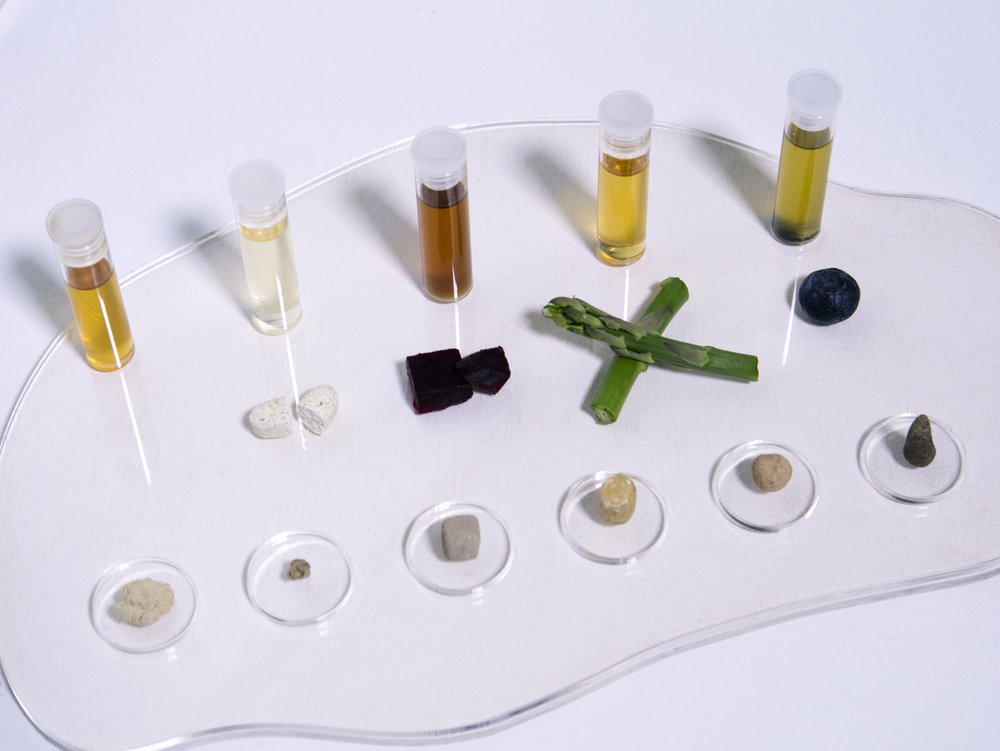 Sinae Kim
Sinae Kim – Central Saint Martins
We don't often think of urine as a 'useful' material. On the contrary, we are generally fairly repulsed by it. Sinae Kim seeks to transform our preconceptions of this prolifically produced 'waste' by turning it into a practical and useful material.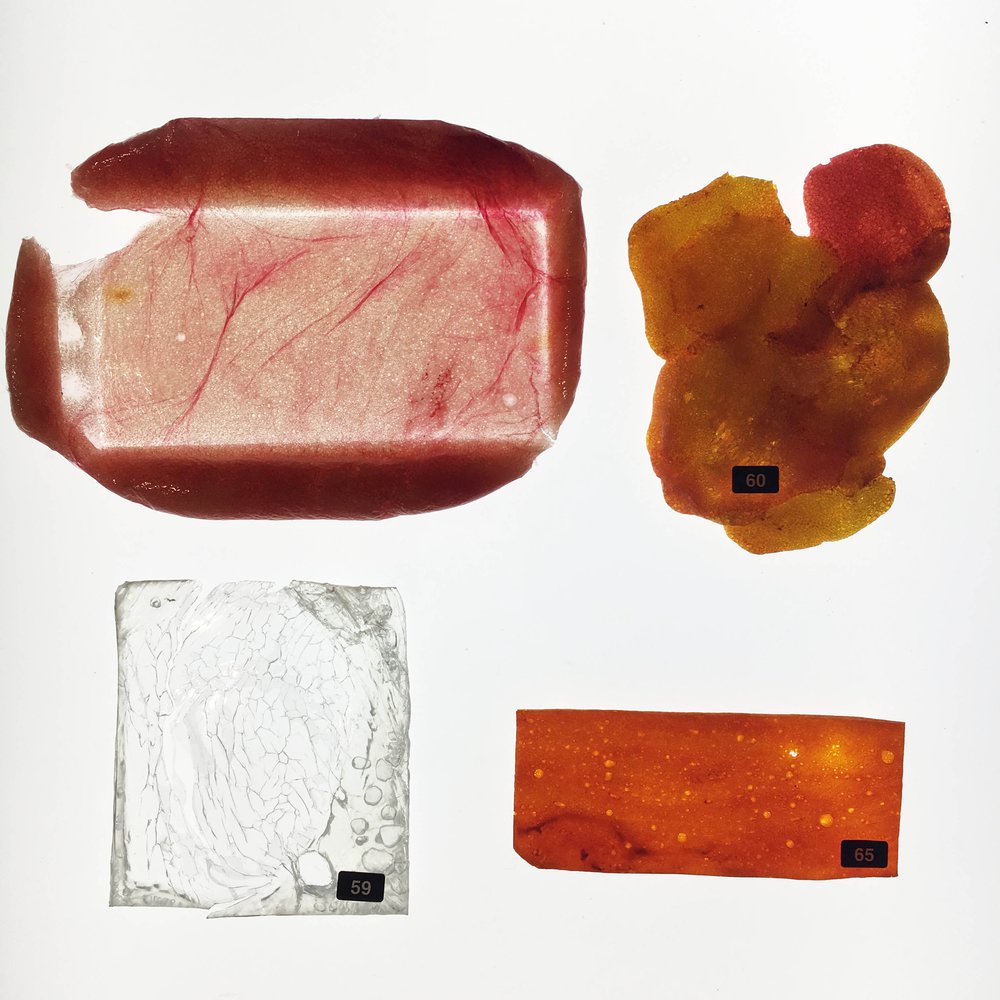 Katie-May Boyd
Katie-May Boyd
Another designer who fits in with our Reuse/Relife theme, Katie-May Boyd is engaged in converting plastic waste into beneficial new material applications. By transforming EPS (Expanded Polystyrene) into DPS (Deflated Polystyrene) she provides a useful material as well as saving waste that, even though it can be recycled, seldom is. The project has an increased significance when taking into account that as of next month, China will no longer be buying EPS waste from the UK.