A highlight of the international design calendar, Milan Design Week once again saw the coming together of the A&D community's brightest and best.
Showcasing the latest products and materials across furniture, surface coverings and decorative design, we were blown away by the innovative exhibits and installations on display. Here, we've whittled down our top five collaborations from the show and surrounding areas.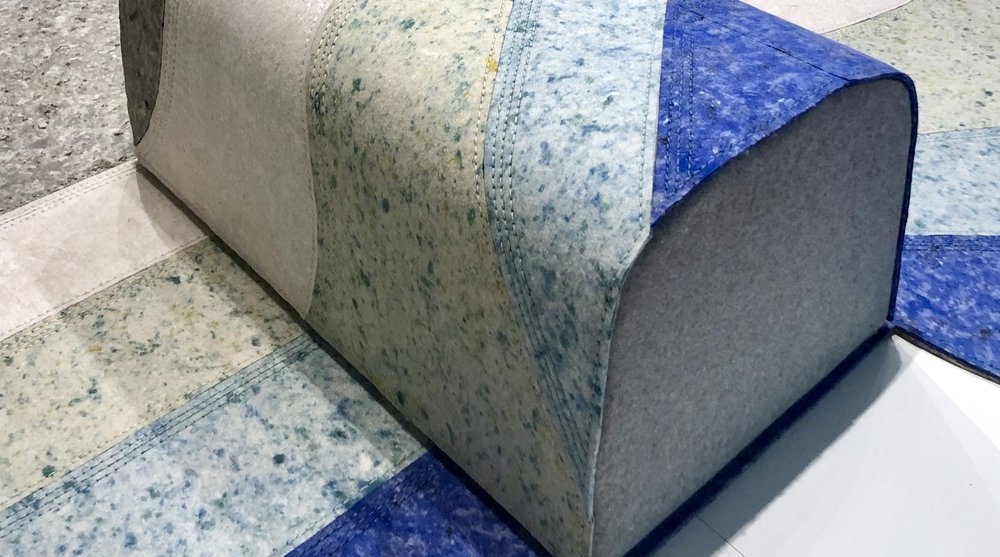 Linda Tegg X Jil Sander
Designer Linda Tegg created a living exhibit at Jil Sander's HQ titled Adjacent Fields. Comprising a single room filled with a multitude of plants, Milan's disused industrial sites inspired a forest-like environment. Through the installation, Tegg sought to enhance visitors' appreciation of undervalued species, while encouraging them to consider their relationship with nature.
Raf Simons X Kvadrat
Continuing the nature-inspired theme was Raf Simons. In celebration of his new range of fabrics for Kvadrat, he created three installations. This included a beautifully captivating wildflower garden in partnership with florist Mark Colle, a textiles workshop showcasing the new fabric collection and a selection of prefab buildings by Jean Prouve.
Cos X Mamou-Mani
From nature to sustainability, Conifera by Cos and architecture firm Mamou-Mani showcased 3D-printed brick-like structures that appeared to have been woven from fabric. Made using fully recyclable plastic, the blocks were built in an engaging structure, set against the beautiful backdrop of the 16th Century Palazzo Isimbardi.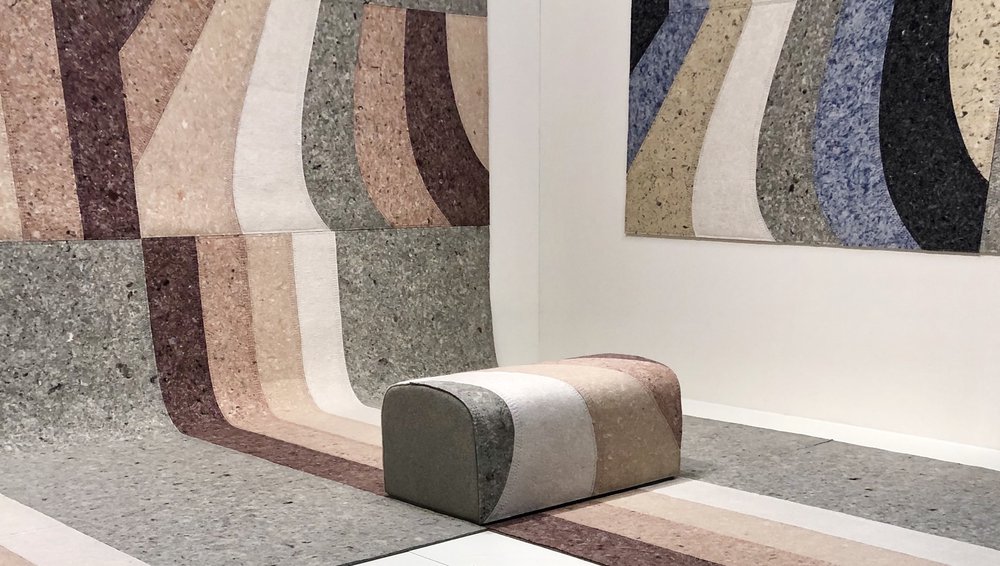 Bethan Gray X Nature Squared
Exploring Eden had sustainability at its heart, and was the result of a creative partnership between British designer Bethan Gray and natural surfaces specialist Nature Squared. Using seashells and feathers from the fishing and meat industries, the impressive pearlescent and iridescent furniture pieces were displayed at Spazio Rossana Orlandi.
GAN Rugs X Raw-Edges & Patricia Urquiola
GAN championed craftsmanship and colour with its two new rug collections: Backstitch, in collaboration with Raw-Edges, and Nuances by Patricia Urquiola.
Backstitch, designed by the London studio Raw-Edges highlighted the beauty of "the hidden". Utilising handlooms and textile crafts, the rugs were made from pure wool and were hand-embroidered by the women of GAN's Women Unit. For Nuances, Patricia Urquiola explored the versatility of wool felt, reinventing the material and using a manufacturing technique that allowed for discarded fabric to be recycled.
Milan Design Week well and truly did it again. The inspiring creativity of the global A&D community was showcased on both a large and small scale, highlighting important issues while providing plenty of food for thought. We're now counting down to Clerkenwell Design Week - in the meantime, follow us on Instagram for regular trend updates.