Plywood has become somewhat of a ubiquitous material since its inception during the nineteenth century. This year's exhibition Plywood: Material of the Modern World at London's Victoria & Albert Museum, which charted the history and ever-changing usage of the versatile material, was testament to its steadfast popularity. Whilst often hidden or obscured, it regularly features in design schemes and projects as a strong and relatively affordable building material. In others, including the Material Lab studio, it is brought to the fore and consciously utilised as a visible and celebrated surface finish.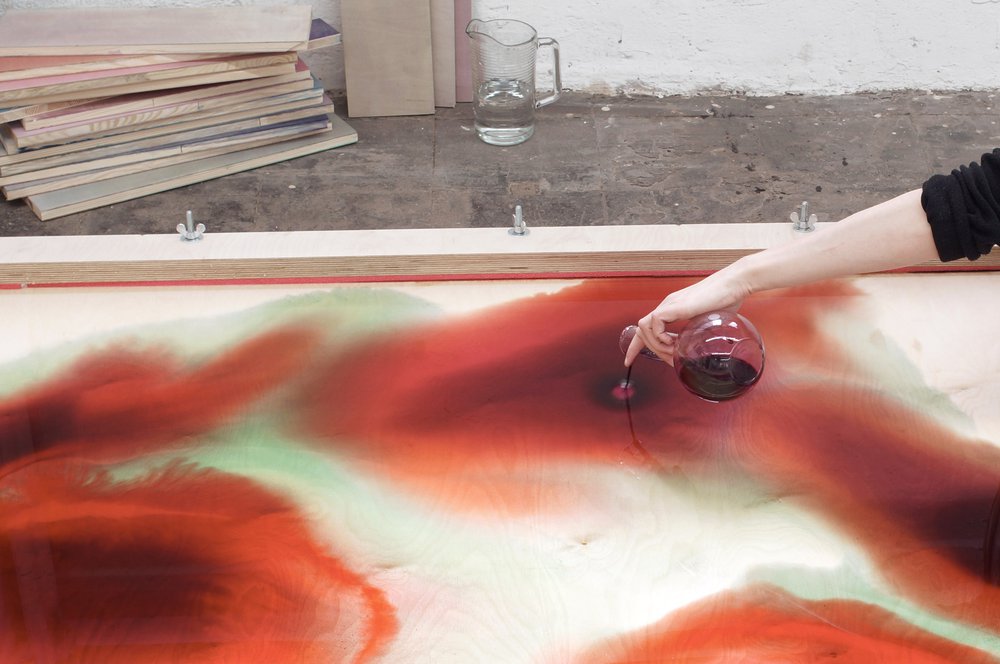 The latter mindset is shared by German design studio Meike Harde, whose colourful plywood creations we spotted during Dutch Design Week. Recognising the many positive attributes of the material, the studio uses a special dyeing technique that enhances the natural grain of the timber face, resulting in truly unique, polychromatic effects with every new piece.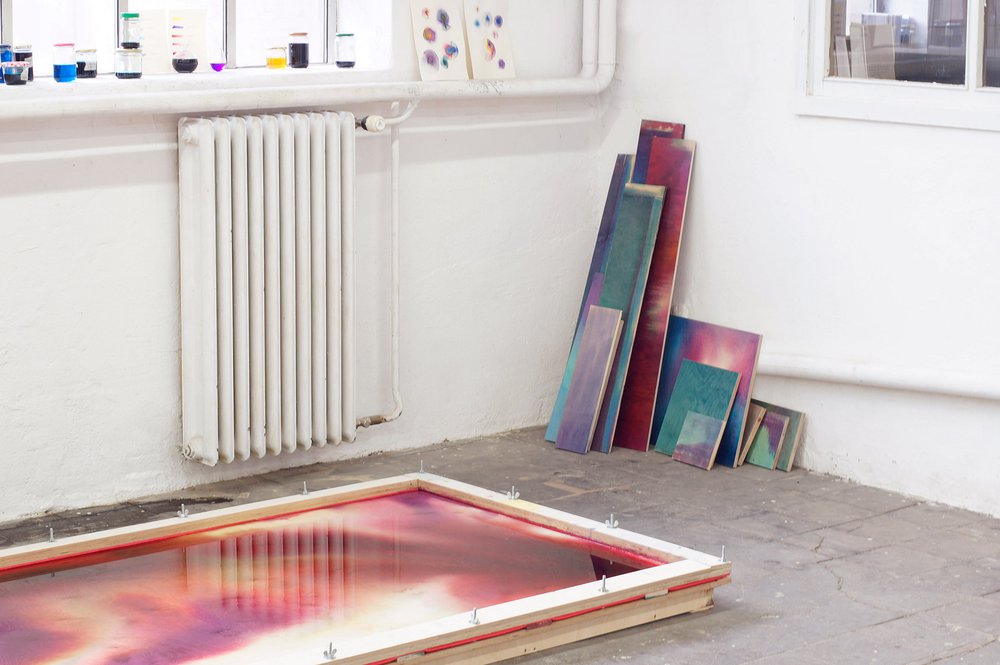 The process involves soaking the exterior surface, which is fixed into a stretcher, with pigments mixed in water. Once poured, the liquid evaporates as the pigments gently flow across and then seep into the grain, permanently colouring it. When completely dry the surface is varnished, protecting it from damage whilst creating an almost pearlescent effect.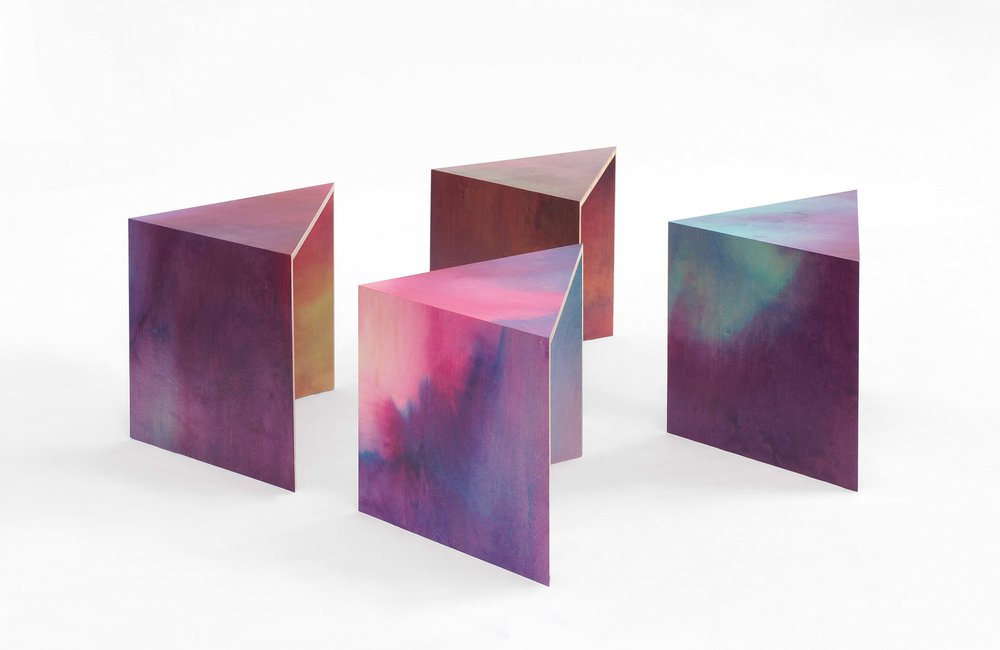 The studio has created a series of different shaped wall panels that produce playful transitional patterns from the nuances of colouration across the grain, as well as a series of minimalist inspired furniture.