Conor Taylor used to be a materials librarian. Now he produces materials. The London-based designer is the mastermind and maker behind the beautifully simple yet cleverly made Foresso, also known as 'Wood Terrazzo.' We caught up with Conor whilst he was dropping some samples into the studio recently and asked him a little more about the material and what makes him tick.
What three things can't you be without when designing?
"Most designs and ideas start as sketches in my notebook before moving into the workshop or CAD depending on the scale or end product. On that basis it'd probably have to be a good mechanical pencil, my sander/polisher and lots of mixing buckets."
If you had to pick one, what would be your favourite material and why?
"Timber. It's warm, tactile and can be worked by hand. There are so many variations that you can find a species to suit any purpose, it's also a material that people are very familiar with, which allows them to instantly connect with it. I don't think there are any other materials that can be both modern and old-fashioned at the same time!
"The new developments in cross-laminated and composite timbers are really amazing and I'm excited to see more use in design and architecture where timber wasn't possible before."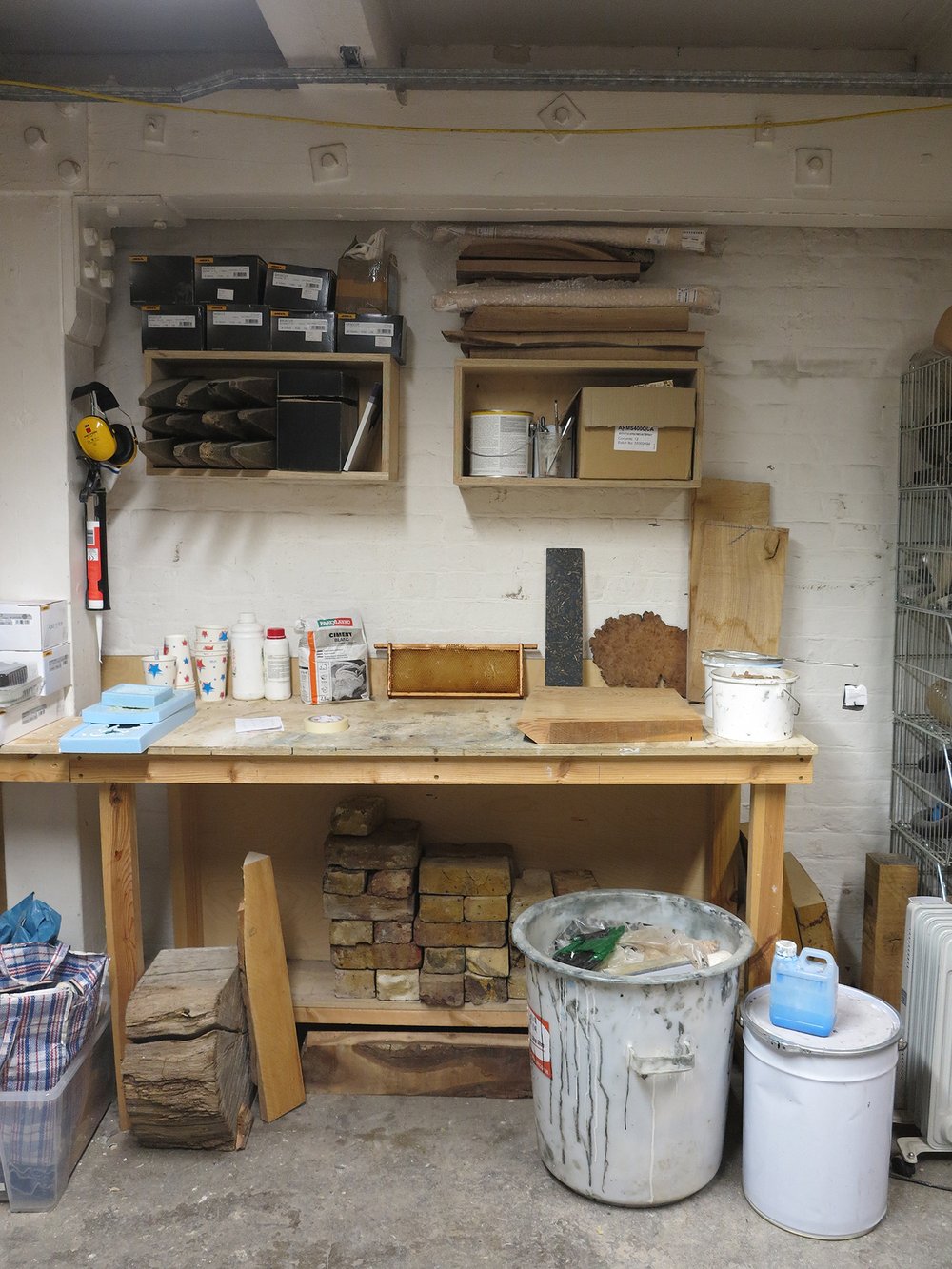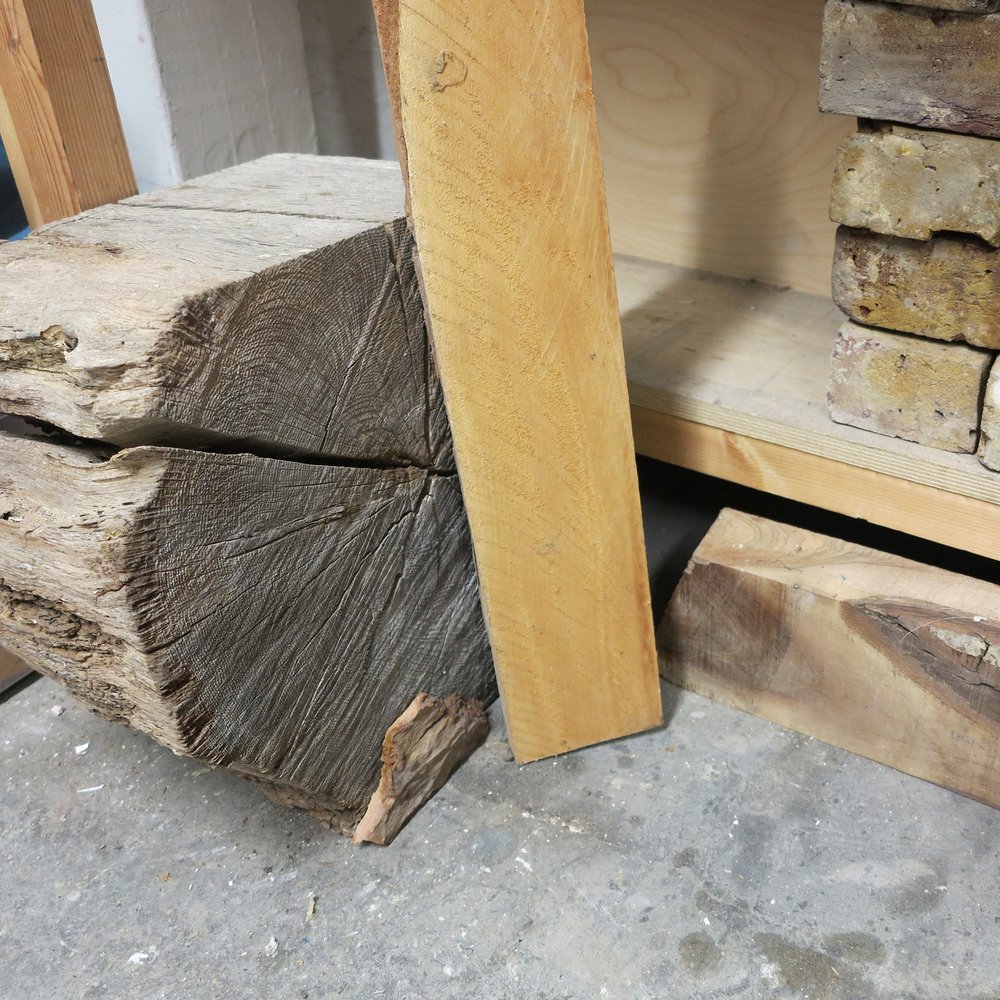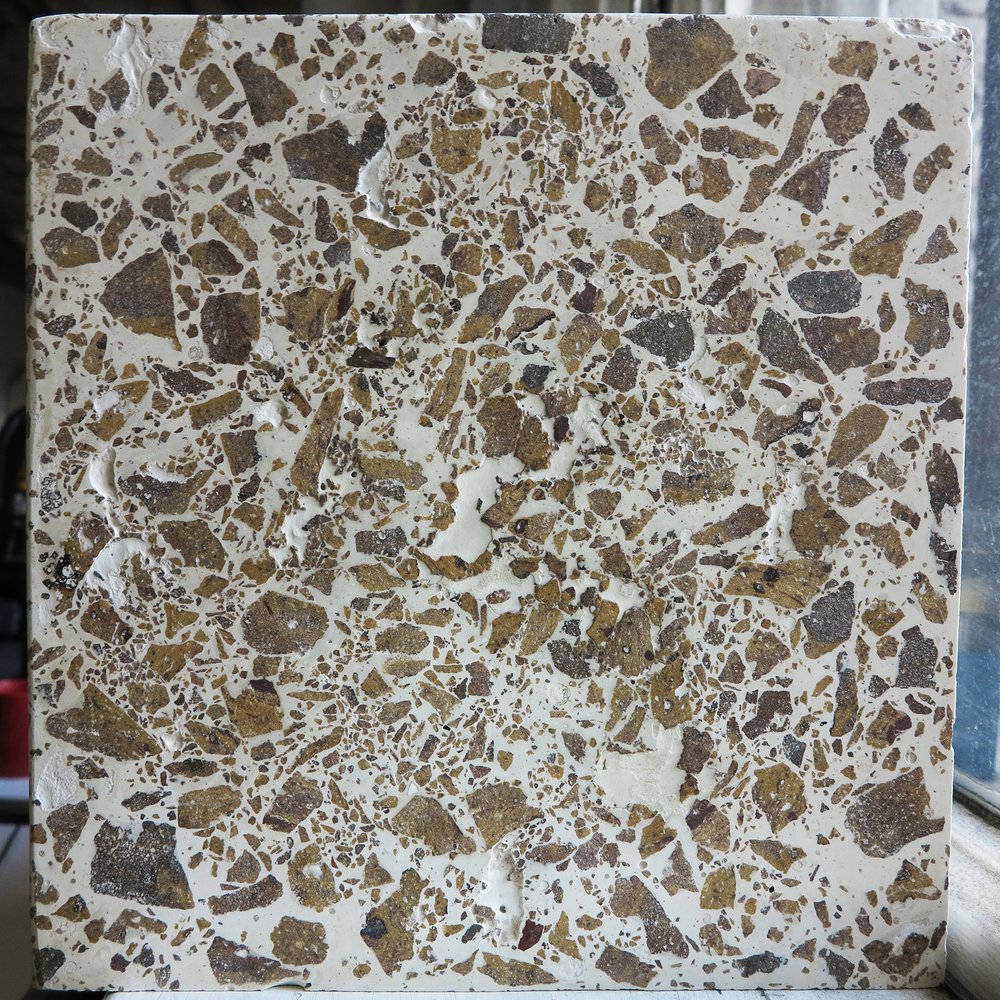 Which project that you've been involved with are you most proud of?
"Foresso as a whole. It's been a long journey of refining and it's amazing to see people are so enthusiastic about it. The development process taught me a lot and has let me work with all sorts of interesting architects, designers and craftsmen.
"I can't wait to see what projects people come up with for the material."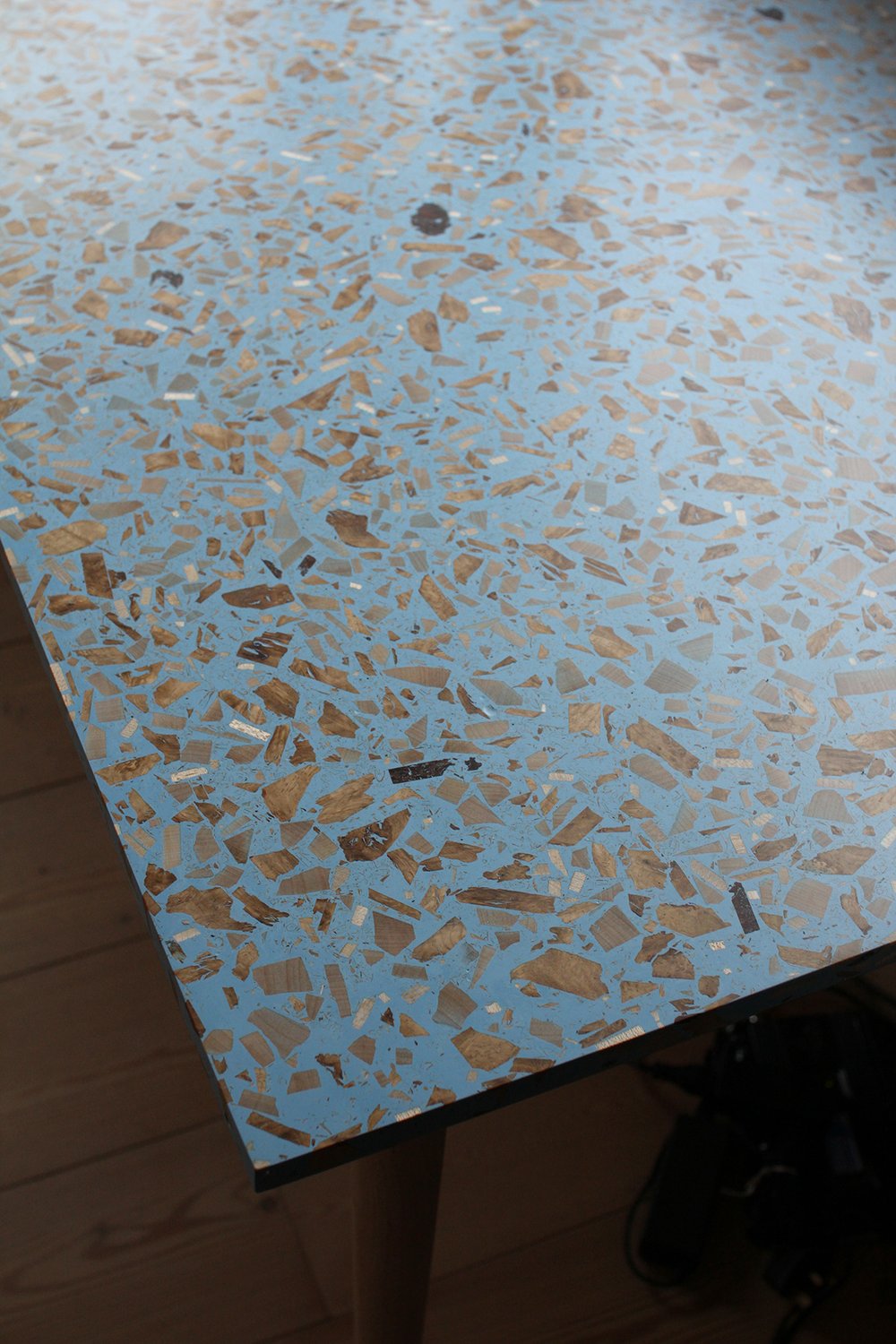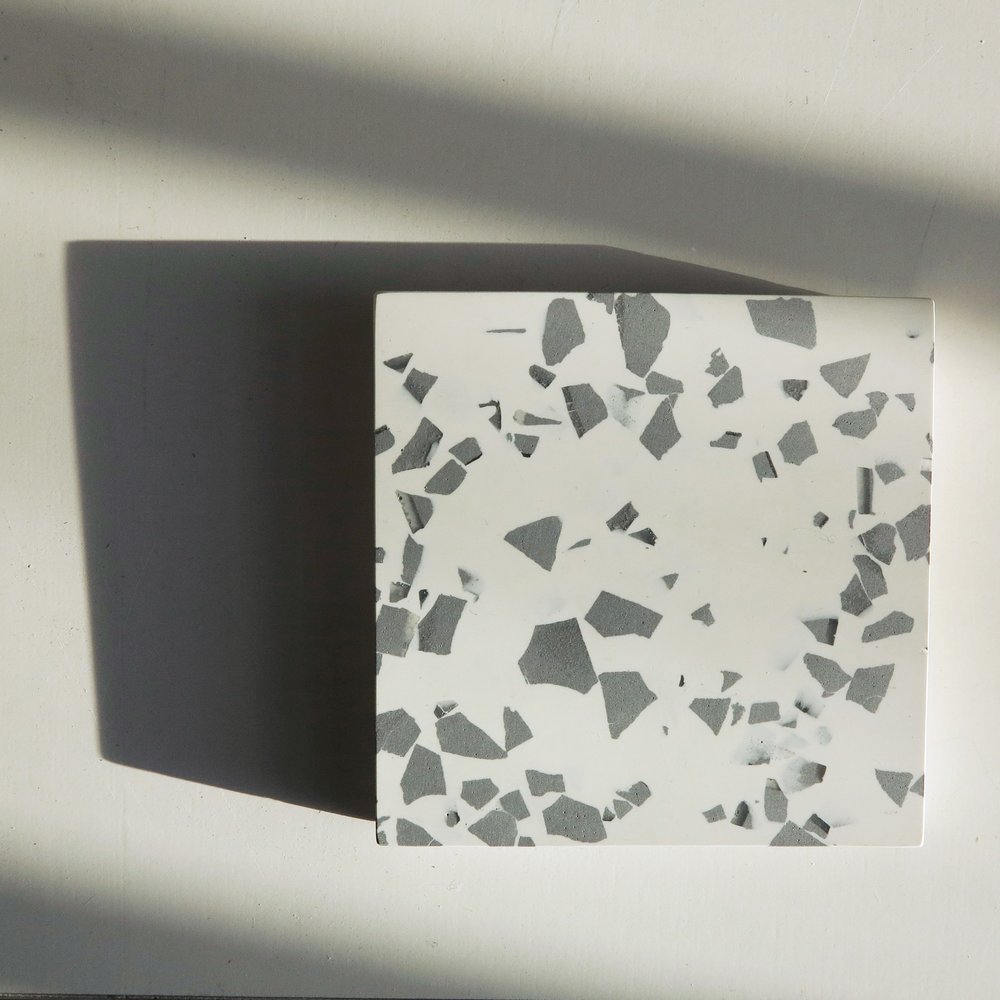 What project do you wish you'd been involved with?
"Heatherwick's Routemaster. To be a part of an iconic project for my home city is a dream."
And what is next on the agenda for you?
"At the moment I have several really fun projects on the go. Imminently is the release of four new Foresso ranges which I've been hard at work on and that people are already responding really well to. I'm also doing a series of tables for a new social space in Makerversity using slabs of terrazzo produced with chunks of Victorian London brick from Somerset House itself.
"It's not all terrazzo though! I'm working on some proposals for a big Indian manufacturer on ways that they could turn their waste (or at least some of the 18,000 tonnes per year of it) into interesting materials for design and architecture.
"On the side I'm seeking out collaborators to help move various other ideas forward, including limited edition Foresso furniture, and a couple of sculptural projects."