Living in times of perpetual political uncertainty has often provided a catalyst for artists and designers to reconsider their practice, and to respond to the threats and restrictions around them with new and evocative approaches.
Following her graduation from Central Saint Martins in 2014, Marlene Huissoud very quickly built a reputation for spotting the unfulfilled potential of materials in sensitively transforming them into exquisite objects. As she explains, "I've always been interested in the different stages of a material, whether it's resin or wax, I like to see a material changing and evolving with time." Her graduation project From Insects: an exploration of insect materials from the common honeybee and the Indian silkworm was developed to question our way of making by challenging the properties of natural resources.
The objects she produces with these materials, which vary from vessels to organic leather, sit somewhere in the space between design and art, practical and aesthetic. In appositely raising the status of overlooked natural materials she also bridges the gap between man and insect, a relationship that is consistently fraught and regularly destructive.
Image courtesy of Dor Kedmi
Her practice is a poetical fusion of material endeavour and conceptual underpinning and perfectly placed to question the state of current world affairs, a position she shares with designer and material explorer Erez Nevi Pana, whom she collaborated on for their recent project, Borderline.
Based in the Netherlands, Nevi Pana is a graduate of the famous Design Academy Eindhoven where he began his studies into salt and with it, questioning the shift of value and potency of materials.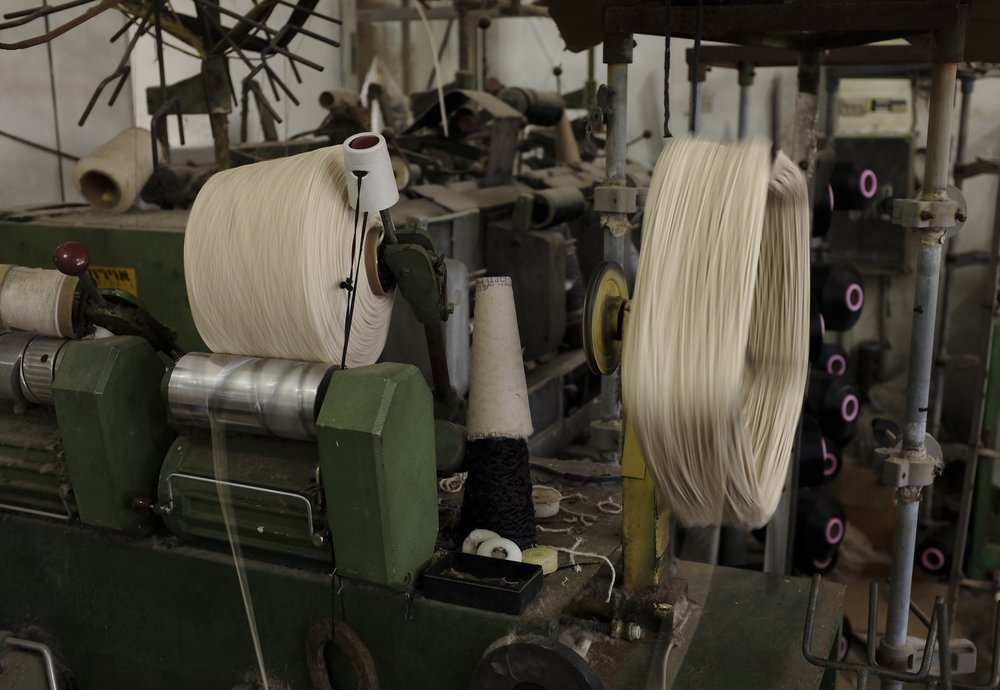 Image courtesy of Studio Marlene Huissoud
Responding to the ever-increasing, politically fuelled drive for clearer physical geographical divisions, Borderline poetically responds to the polemic separations that such forced schisms create. The metaphorical 'line,' which is ordinarily synonymous with separation, is coiled as a thin continuous yarn and dipped in wax. The resulting objects become giant candles that are in turn shaped by the designers whilst being mechanically rotated.
However, the point of connection between designer and object is an indirect one, with the action being carried out at distance, creating both a physical division and lack of control in the process. Pertinently first shown during Jerusalem Design Week 2017, the pieces reside in Tel Aviv, where they remain unlit.
The power of these silent cyphers is not accidental, as Nevi Pana points out, "When the objects are not used, they appear to be a ticking time bomb." They are objects for the time we live in and "offer a symbolic gesture when so many borders are still up, or going up in the world."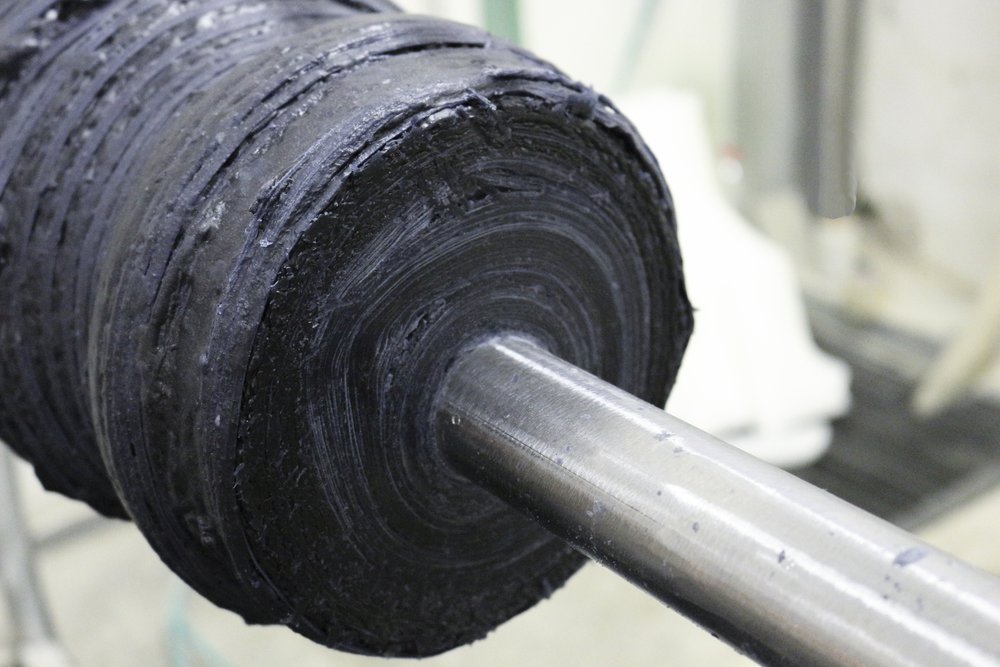 Image courtesy of Dor Kedmi
To see more of the designer's work and to find out more about Borderline visit marlene-huissoud.com and papipana.com.