From the use of space, through to the selection of materials, each design decision we make should seek to reduce our impact on the environment. Helping to create schemes that improve the lives of those that use them, while supporting a more sustainable future for all.
With material selection playing such a key role in sustainable design, we have pulled together the top six materials on display at Material Lab to inspire your next project. 
In this journal post, we introduce you to the first three.
1. Glass
One leading material designer's turn to again and again is glass and being 100% endlessly recyclable, it is also highly resource efficient. Glass enables us to flood a space with natural light and can be used to absorb or reflect solar energy. A new Circular Economy material with Cradle2Cradle gold accreditation and the Solar Impulse Foundation Label, Magna Glaskeramilk is a recent addition to the Material Lab.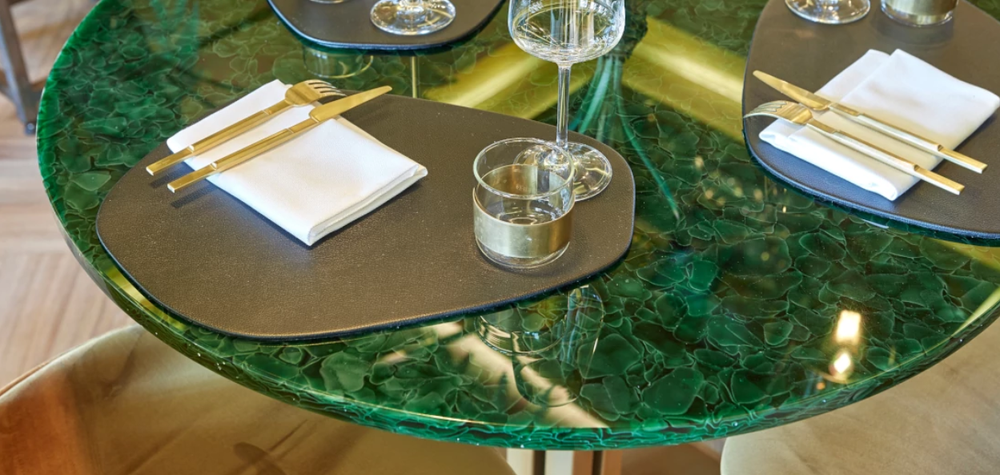 Made entirely from waste glass and produced by Low Impact Ltd, the material is resin and additive free, making it 100% upcycled and 100% recyclable at end of life. 
Suitable for use as a A1FR façade cladding or an interior solid surface, the glass slabs are available in a variety of colours and finishes all reflecting the source material. This is formed into slabs of up to 3500x1500mm in 20mm and 12mm at 2700x1200mm and allows for backlighting.
2. Textiles
The textile and fashion industries have one of the highest environmental impacts – so seeking out natural textiles that elicit the same quality but reduce the use of natural resources is a must for sustainable design. One company already making a mark with its innovative natural textile is Piñatex.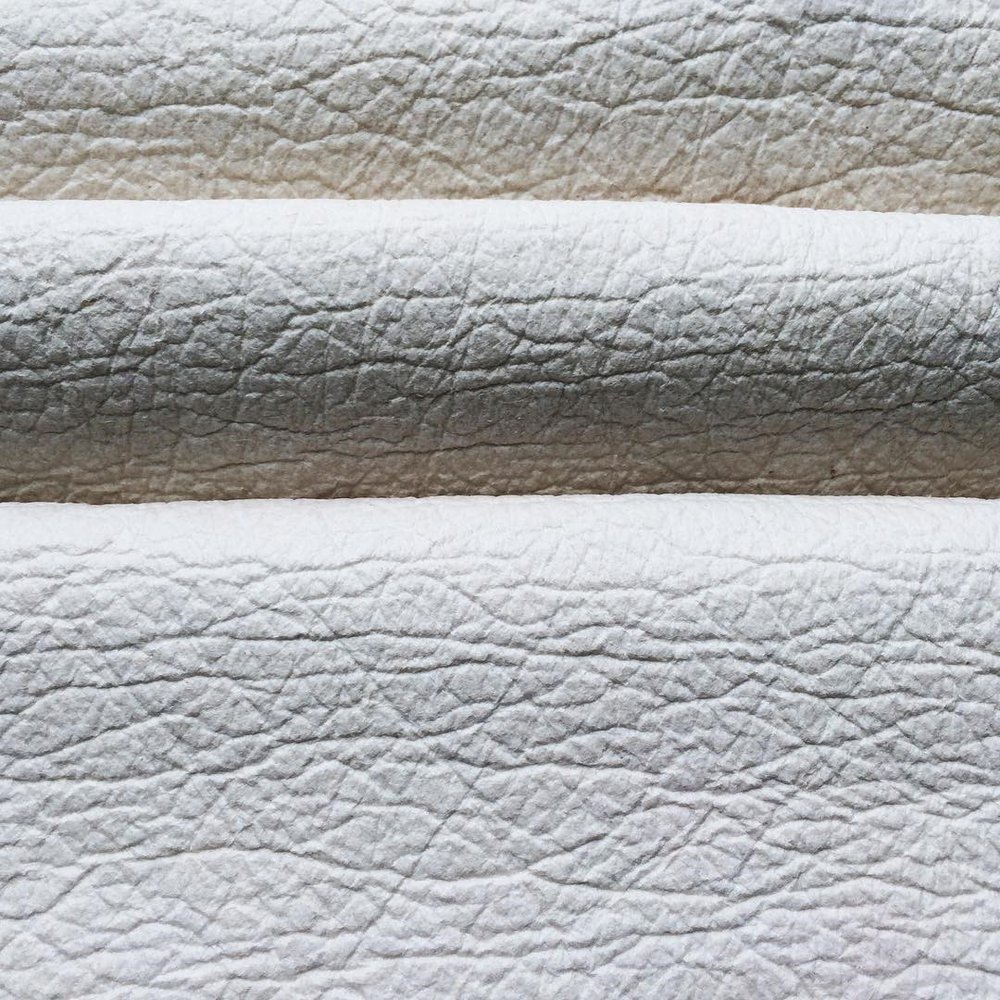 Piñatex is a natural textile that is made of fibre from the waste of pineapple leaves. A sustainable alternative to synthetic materials and mass-produced leather, it uses an existing agriculture by- product of the fruit industry, which would otherwise be discarded or burned.
Resilient, versatile and tactile, this eco-friendly material has been used across fashion, upholstery and accessories for thousands of brands.
3. Metal 
Durable, recyclable and strong, metal is another material that is widely employed throughout interior and exterior design. From architecture to feature walls and decoration, here is a material that does it all.
So, if you are looking to create a statement piece or dramatic backdrop for your next project, look no further than Alusion architecturally stabilised aluminium foam panels. Produced in Toronto, Canada, the panels are made by injecting air into molten aluminium, along with a fine dispersion of ceramic particles; this then stabilizes the bubbles formed in the air.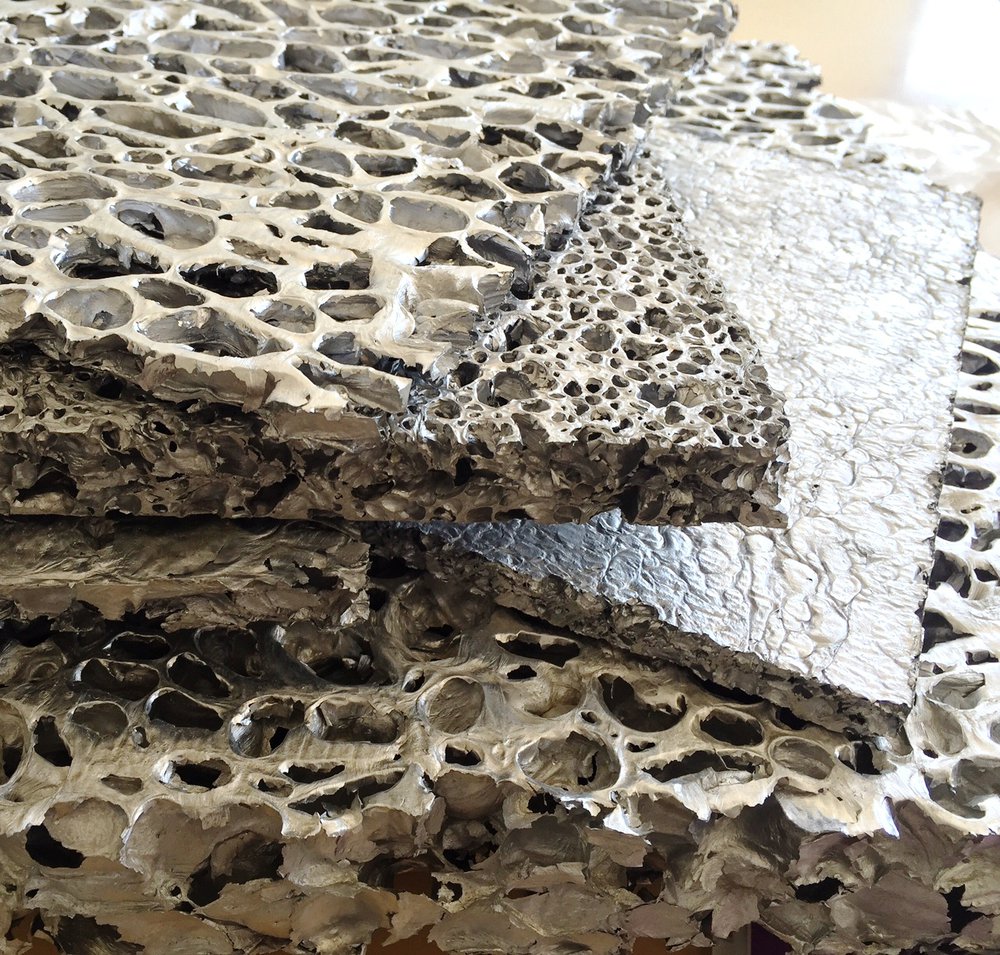 A strong yet lightweight panel, the sheets are made of 20% to 100% recycled material and are themselves 100% recyclable. With its unique spongelike, versatile appearance and sound absorbing properties, this is a great material for wall cladding, bars, exhibits, offices and any other project you dare to imagine.
Standard sheets offer formats up to 1220 mm X 2440 mm or up to 3.66 metres in length (bespoke formats are possible).