This month, the design community flocked to London Design Week to soak up their seasonal dose of creative insights and inspiration for Spring 2022. Showcasing designers' very best interior collections for the new season - we visited for inspiration and to capture the highlights. Expect plenty of colour, poetic patterns and a variety of tactile materials.
Elegant touches
Showcasing their new lacquer colours and jewellery-inspired metal finishes, Haute Deco are designers and manufacturers of luxury door handles. Inspired by the French Atlantic Island, Ile de Ré, their new colour palettes are saturated throughout the material, giving a depth of colour that is rare to find in door furniture.
Inspired by nature, the colours pair perfectly with well-loved paint colours by brands such as Farrow and Ball. And, with a customisable metal finish for the insert and back-plate, choose from polished nickel, satin nickel, polished brass, satin brass or antique bronze for an elegant touch.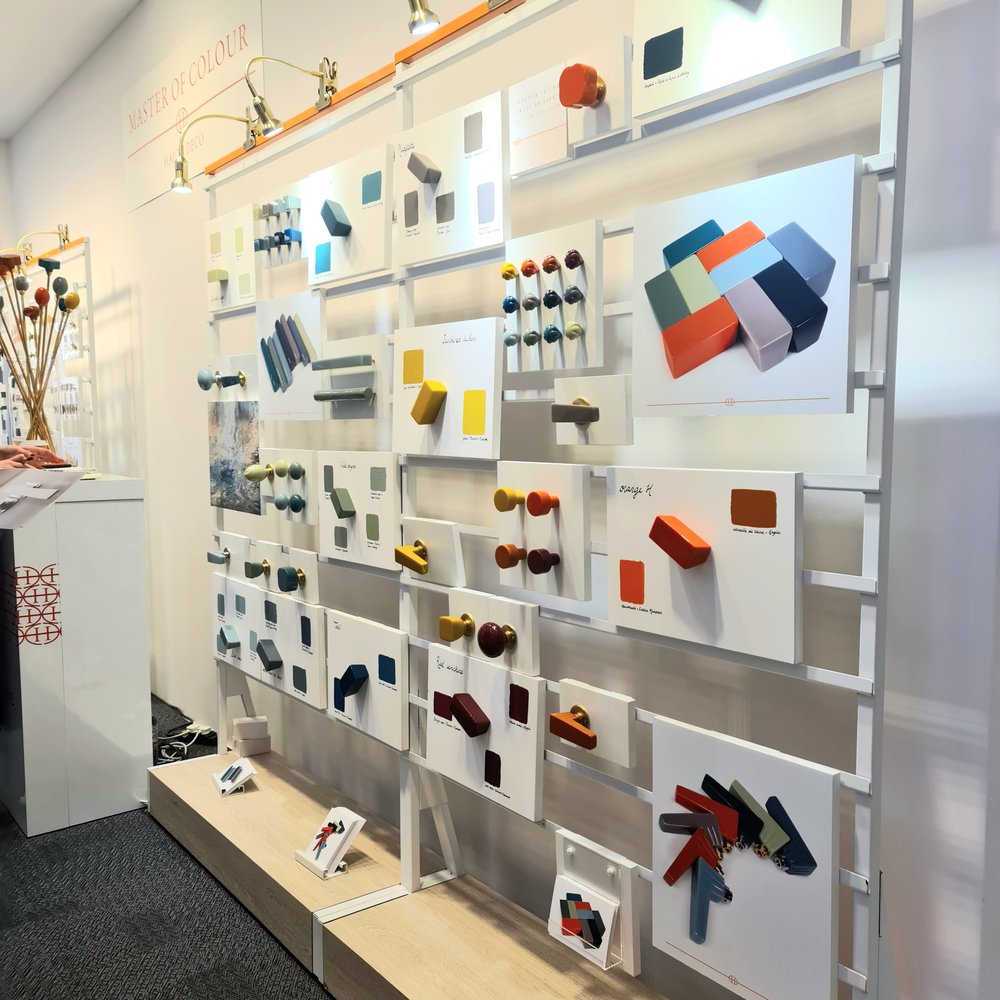 Innovative textural surfaces
Stumbling across a collaboration between two designers - Whistler Leather and Victoria Bain - we love these uniquely embellished leathers which can be applied to walling, upholstery or soft furnishings.
Using a variety of stitches to create the effects of small French knots, these carefully considered geometric designs are inspired by painted wooden carvings which can be found in the Chinese room at Claydon House, Buckinghamshire.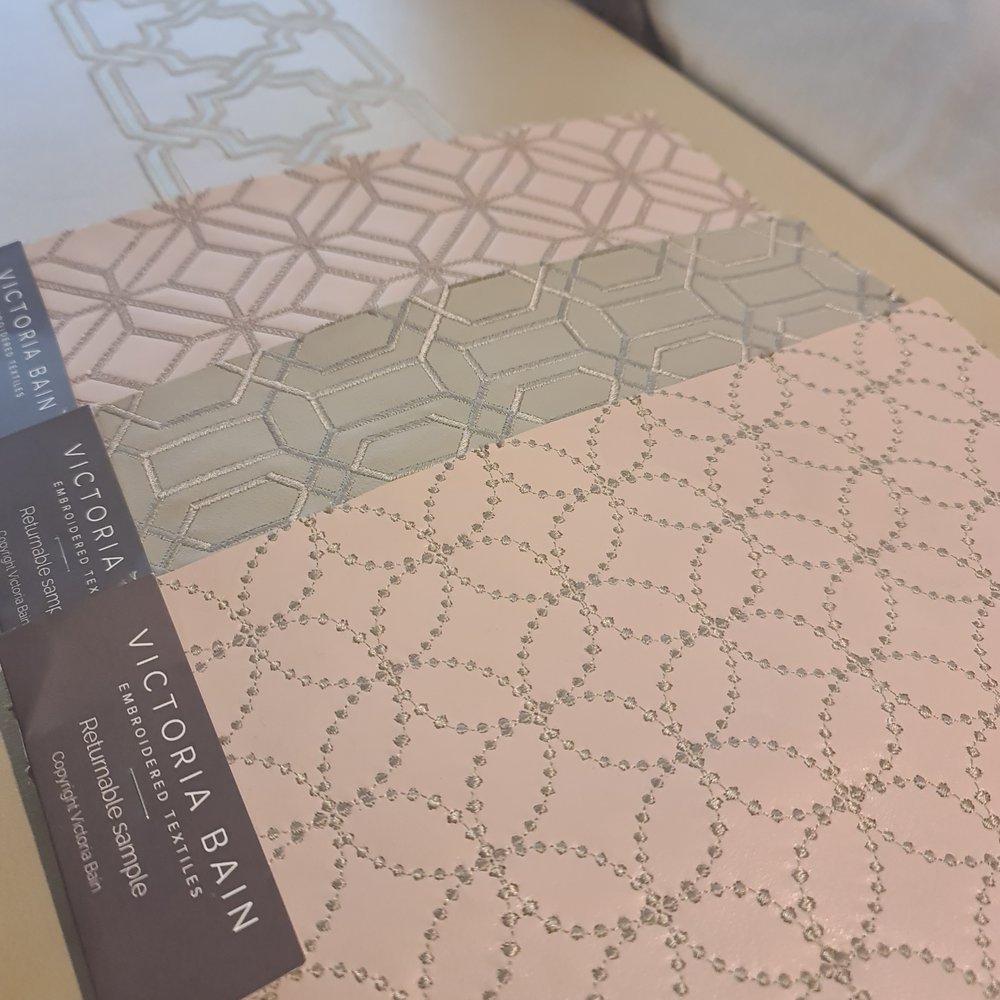 Beautifully rich colours
Injecting a touch of drama to the interiors scene, De Le Cuona launched the Golden Age - a collection of fabrics inspired by 1920s exuberance. Envisioned by Bernie de Le Cuona, it is "a collection to greet a new dawn of modern glamour that whispers but never shouts".
The fabric house also showcased their range of elegant essentials including beautifully intricate paisleys boasting rich, daring colours. With their collections ranging from handcrafted cushions, cashmere throws, velvet and linens, finished with suede trims - this stunning fabric library adds instant indulgence.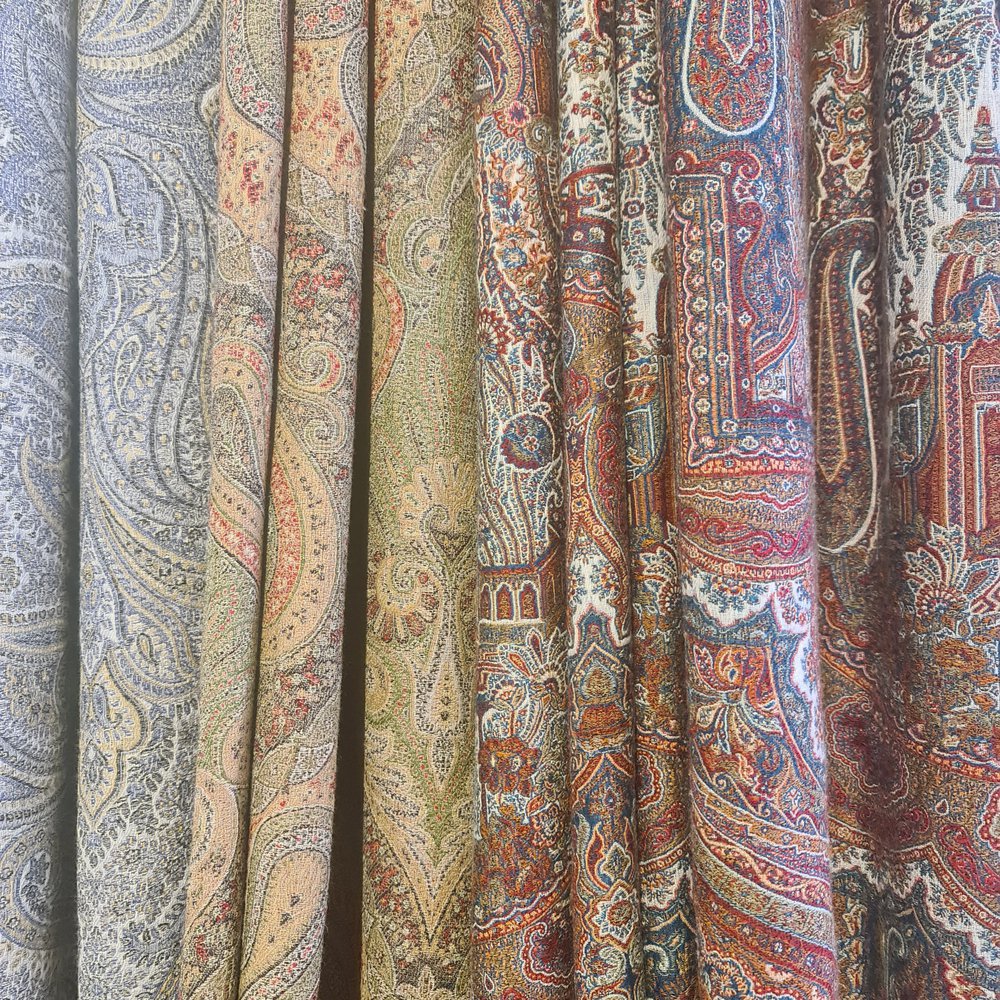 Have these new season collections left you brimming with ideas? Get in touch to see how you can incorporate luxurious touches into your next project.