Experimental designer Marlene Huissoud makes uses of textiles and prints to create various intriguing designs. Her focus on insect materials, such as those from the common honeybee and Indian silkworm, has led her fascination in design methods and techniques.
Graduating in 2014 with an MA Material Futures (known as Textile Futures) degree at Central Saint Martin's School of Art and Design in London, her From Insects project earned her special recognition as one of the Design Council's 70 Ones to Watch for 2015 .
Now with her own company of silk scarves, we spoke to the French-born, British based designer...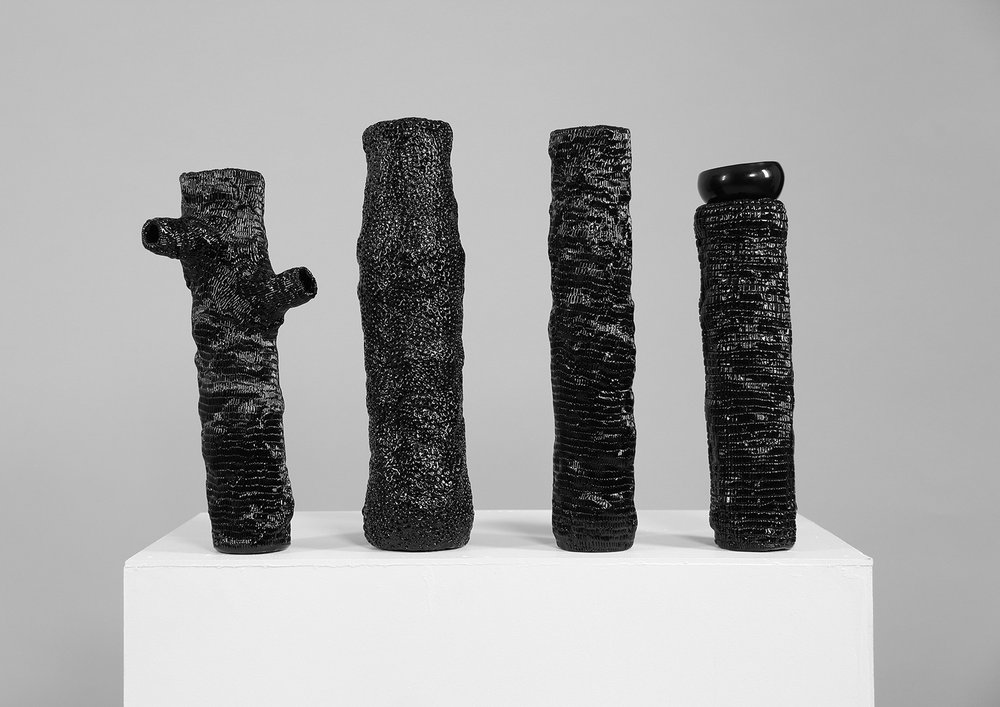 What three things can't you be without when designing?
"I love listening to music while I'm designing. I can't create with silence around me. Coffee is always good to have around when you work long hours in the studio. And last but not least: natural light. I have been working a lot outside for the project and it is primordial to receive the real impact of your work."
If you had to pick one, what is your favourite material?
"At the moment, I enjoy working with the honeybee bio resin, especially with the engraved glass techniques because the material is like a creamy black glass and each of the marks I'm making with the material is different. This material is giving me the opportunity to translate a handmade touch into the making of the object."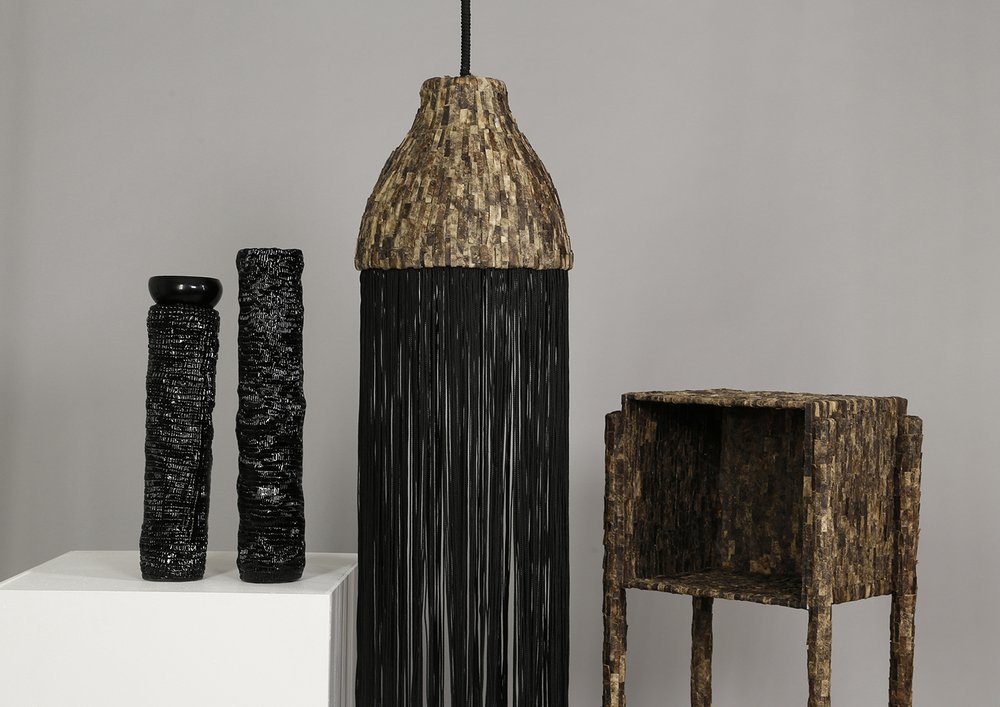 What project that you've been involved with are you most proud of?
"I'm very happy to be part of the exhibition Earth Matters at the Artpelag Museum in Stockholm. The exhibition is curated by the very talented Lidewij Edelkoort and Philip Fimmano. And it is an honour to exhibit my work alongside art and design figures such as Formafantasma, Nacho Carbonell and Vivienne Westwood. The exhibition underlines a key point of the design process
today: nature. The fact that we are looking more and more at what was first on Earth, and it is exciting and very challenging for creative people."
What project do you wish you'd been involved with?
"I would love to do a residency and organise workshops with universities and schools."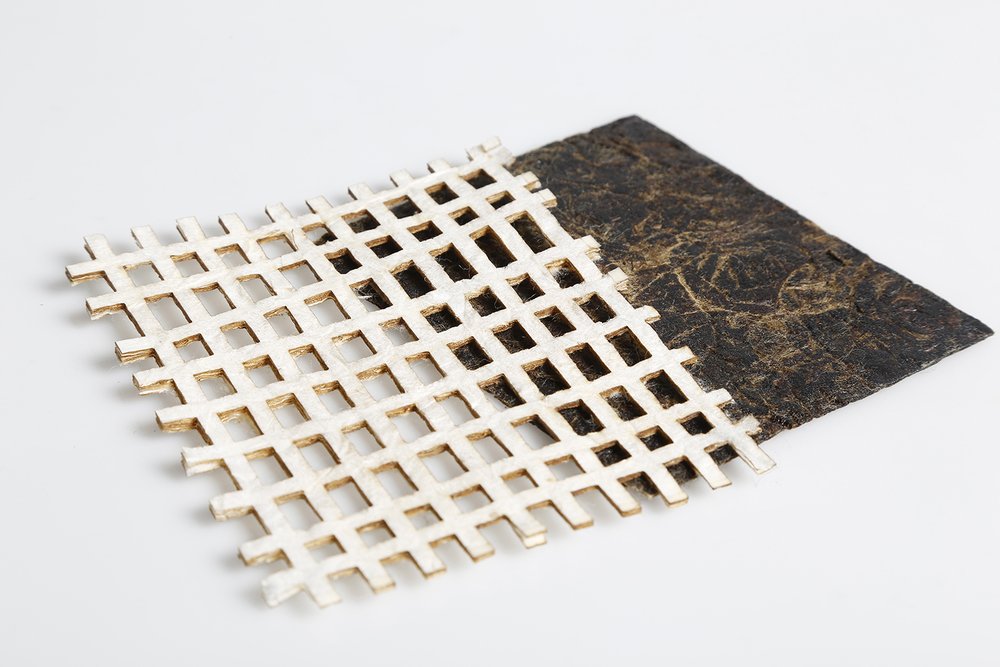 And what is next on the agenda for you/what upcoming work are you most excited about?
"The project From Insects has travelled a lot in Europe recently for different exhibitions. I want to take time to push the properties of the material even more and challenge the project because this relation with the insect world is
 the very beginning for me. I see a huge potential of properties to explore in the natural world and it is what I want to underline in my work.
"All the commissions and collaborations that are coming up in the studio are very exciting, I'm looking forward to starting them."
Find out more about Marlene Huissoud here.