Underway is the 57th edition of Salone Internazionale del Mobile and, as one would expect from the world's leading design event, it's proving to be quite the game changer. This year represents a "new starting point", as outlined in its first ever manifesto, which literally calls on the A&D community to embrace and champion innovation and sustainability.
Milan is no doubt responding to an increasing awareness of our impact on the environment – plastic being just one of the hot topics of late. From wandering the many installations, stands and exhibitions this week, it's clear that recycled plastic is having its moment. Japanese designer Kodai Iwamoto, for instance, is showcasing his vases and vessels crafted through his technique of "plastic blowing", similar to what we expect from glass.
While Mutant Matter is an exhibition in response to FranklinTill's new book Radical Matter from experimental design collective Dutch Invertuals. Expect new materials and revaluations of old ones, experiments with recycled objects and repurposed waste streams, as well as radical new methods of making and thinking about design.
Trashplast caught our attention over at the Ventura Future exhibition. The innovative material claims to be made from 100% trash and its deep grey colour is apparently because that's what naturally happens when lots of different coloured rubbish is combined.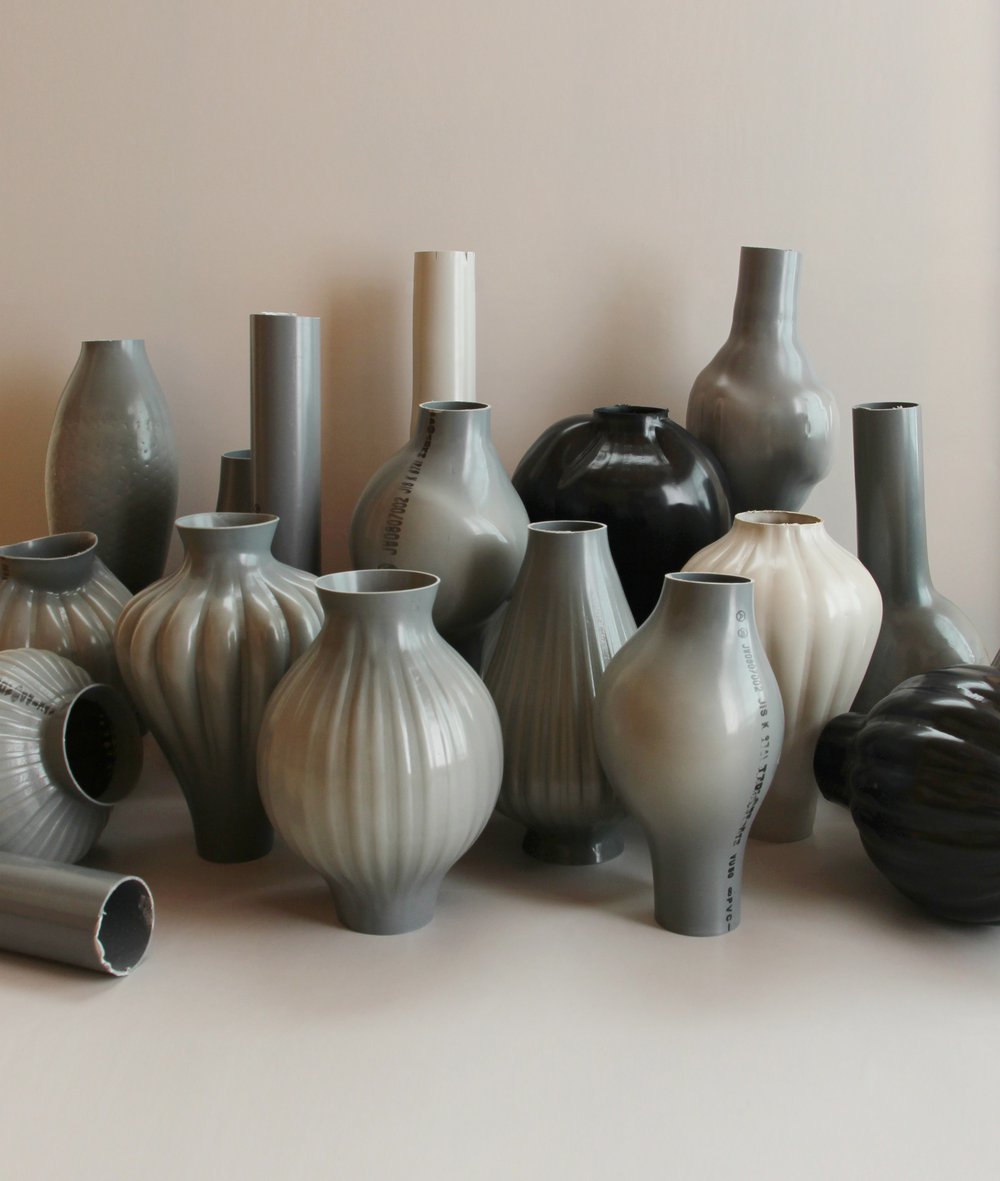 Plastic Blowing project by Kodai Iwamoto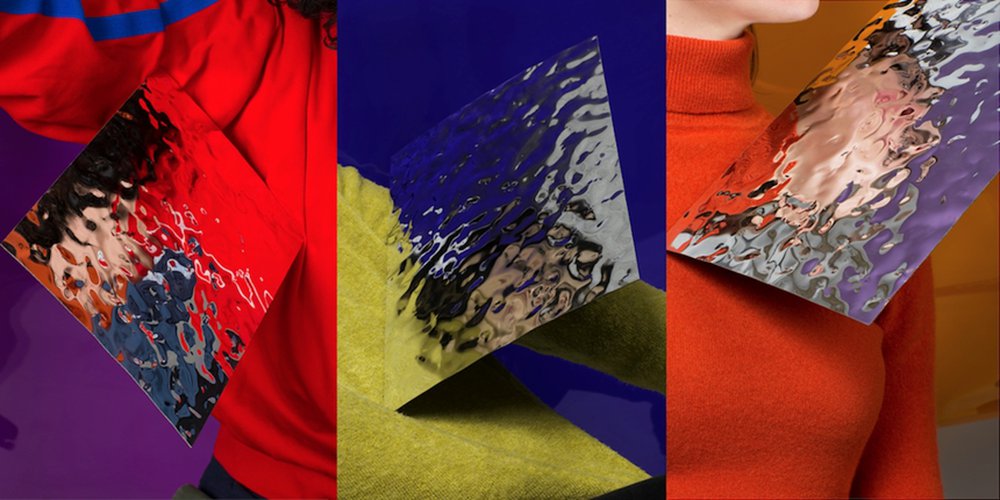 Mutant Matter. Photography by Barbara Medo / Dutch Invertuals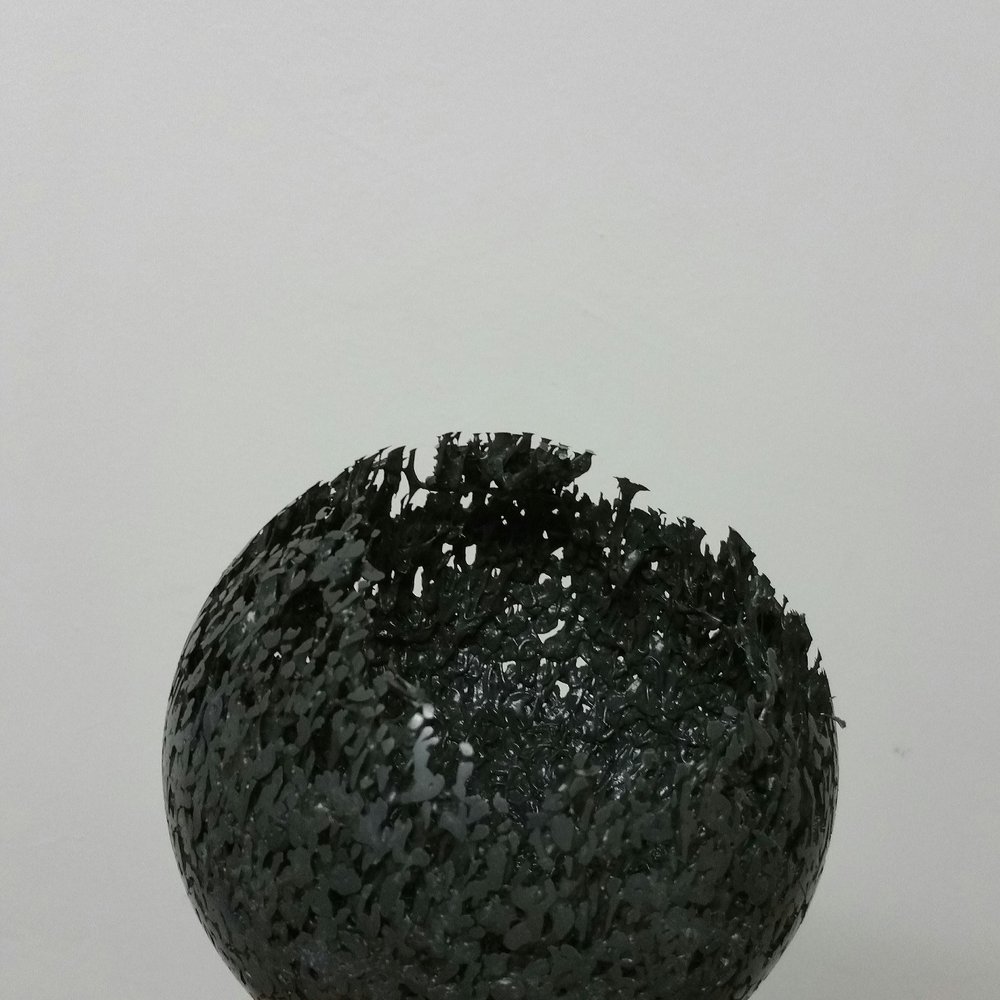 Image courtesy of Trashplast
Sticking to the theme of recycled materials, Benjamin Hubert's studio Layer has joined forces with Kvadrat's recycled textile brand Really to create a flexible shelving system that doubles as an acoustic wall panel. Shift, as it's named, is made from a material created from upcycled end-of-life textiles, and hopes to be a solution for the ever-changing retail world.
Aside from fresh uses for plastic and recycled materials, also on show at Milan are new innovations from the likes of Envisions who are presenting their latest material research for wood brand Finsa. The Wood in Progress exhibition follows on from the Dutch collective's Wood in Process project at last year's design week. It's part of an ongoing mission to challenge current production processes, shift values and push to innovate.
Innovation continues with a Finiture Green exhibition focusing on sustainable paints made from plants. Curated by architectural firm Meregalli Merlo, the display features a plant-based resin called Decovery, created by DSM and manufactured from seeds, plants and other natural materials.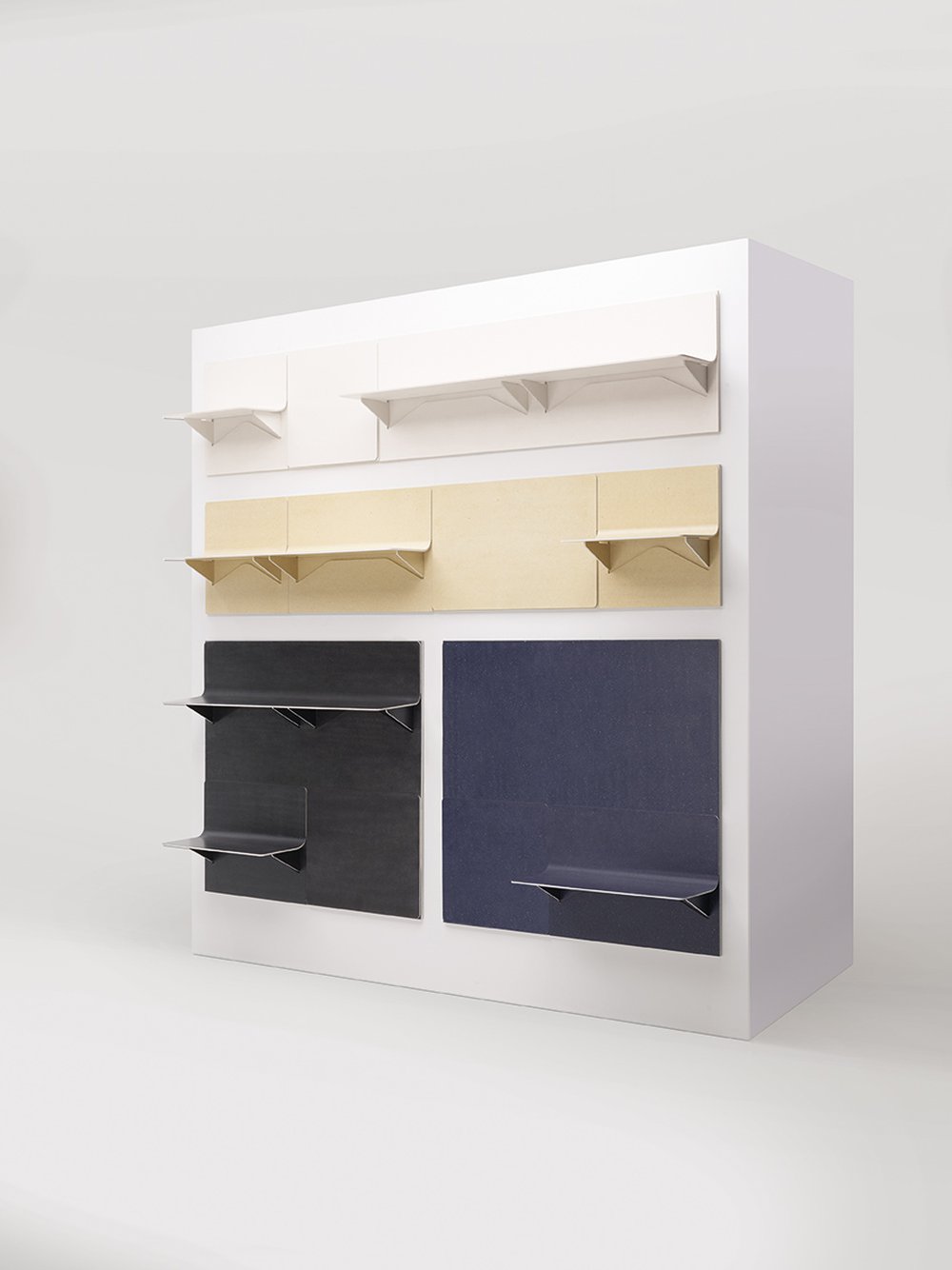 Benjamin Hubert's studio Layer has joined forces with Kvadrat to create Shift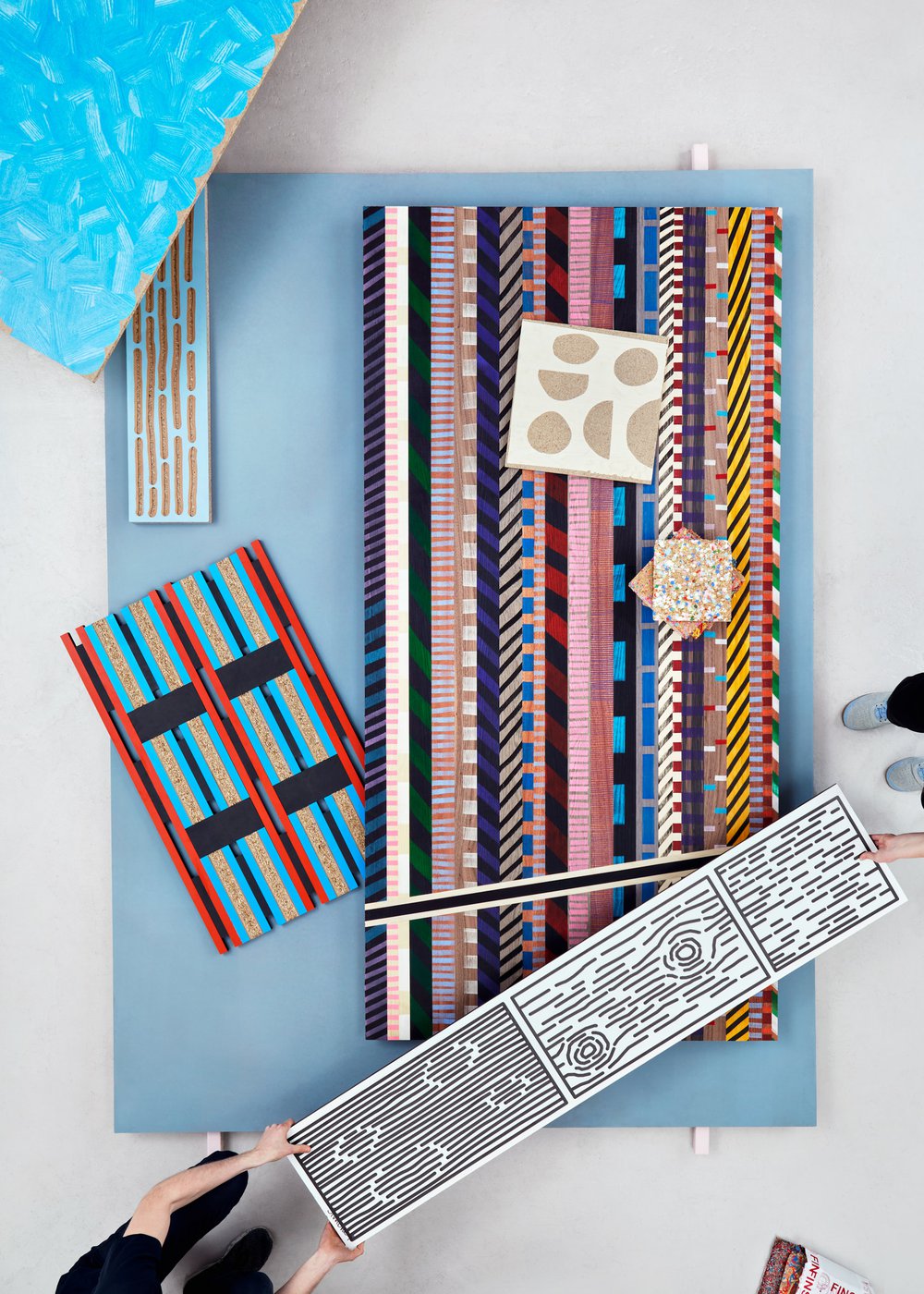 Envisions. Photography by Ronald Smits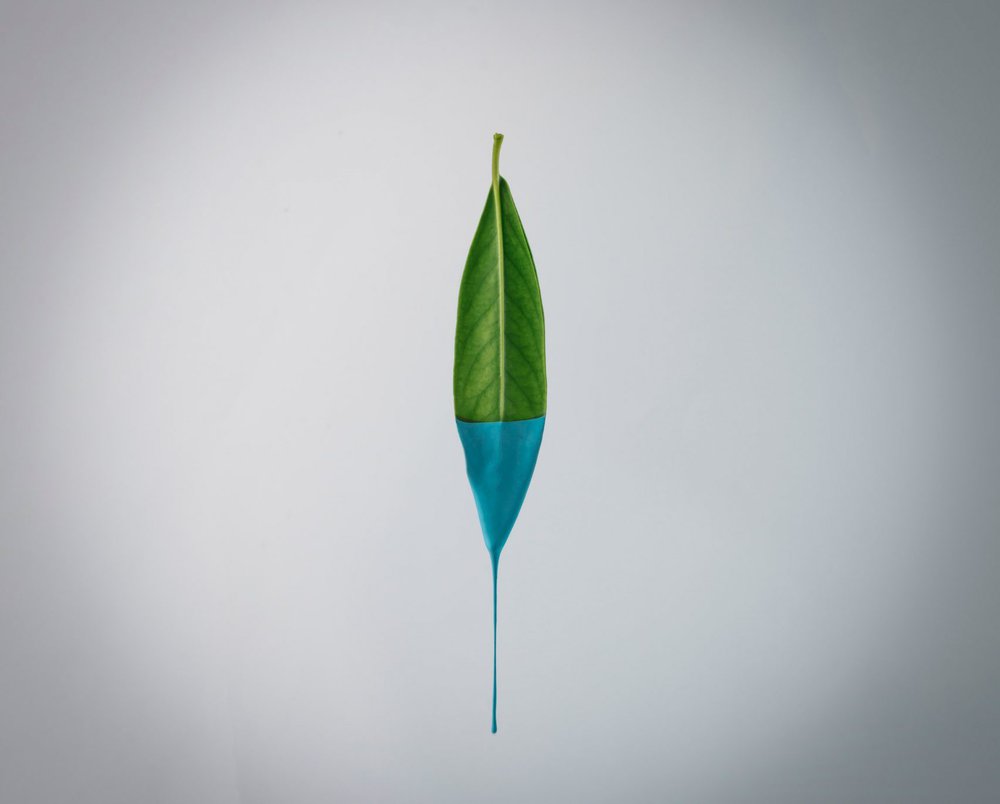 Decovery, a new plant-based resin courtesy of DSM
The theme of sustainability at Milan continues with a wealth of global brands. There's a huge focus on tech and wellbeing with a look at how digital devices can become part of a healthier lifestyle. We were blown away by an air-purifying installation by Japanese architect Kengo Kuma for Dassault Systèmes. Part of a Design in the Age of Experience exhibition, "Breath/ng" is made up of giant suspended coils wrapped in a special pollution-neutralising fabric.
On a similar theme, Panasonic marks its 100-year anniversary with Transitions, an immersive installation featuring innovative air purification technology and they're hosting a series of talks addressing our "rapidly changing world". While Google has teamed up with trend forecaster Li Edelkoort to host Softwear, a sensory show that looks at how we can make tech more tactile in future.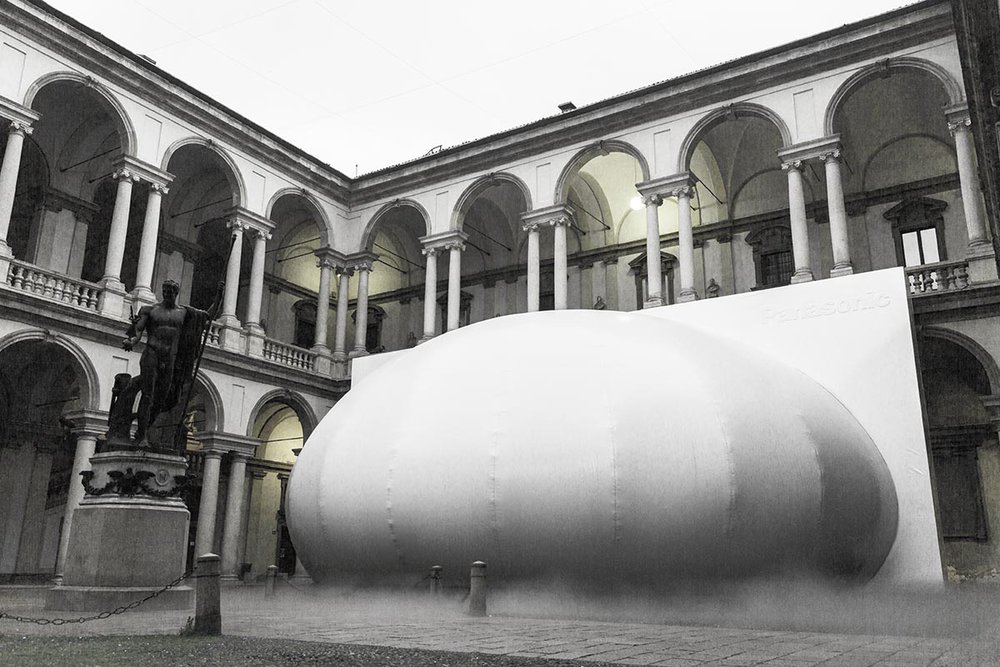 Image courtesy of Panasonic
The ever-popular Moooi is presenting a rather fascinating Museum of Extinct Animals at this year's festival. Textures, shapes and patterns merge harmoniously in exotic islands celebrating the diversity of nature at this special show. New fabrics, leathers, wallcovering and carpets bring the "essence of some mysterious creatures back to life!"
While MINI Living has quite the impressive installation, looking at the future of urban living and how we'll cope when we have less space. Working in collaboration with Studiomama, the pieces of personalised built-in furniture, integrated in semi-transparent coloured "shells" form "new model neighbourhoods focused not on permanence, but on perpetual change."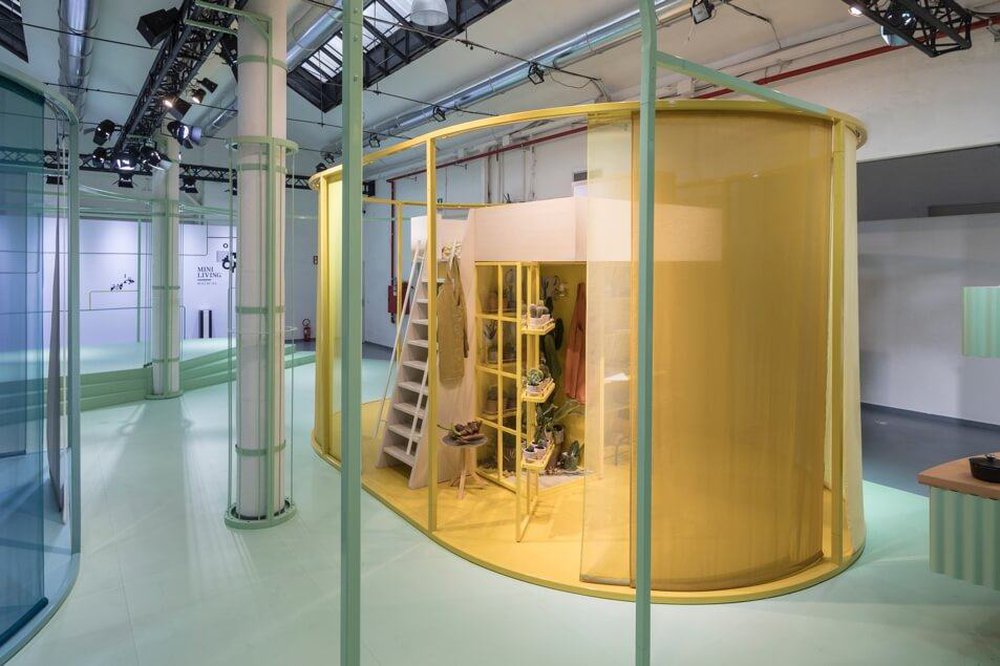 Image courtesy of MINI Living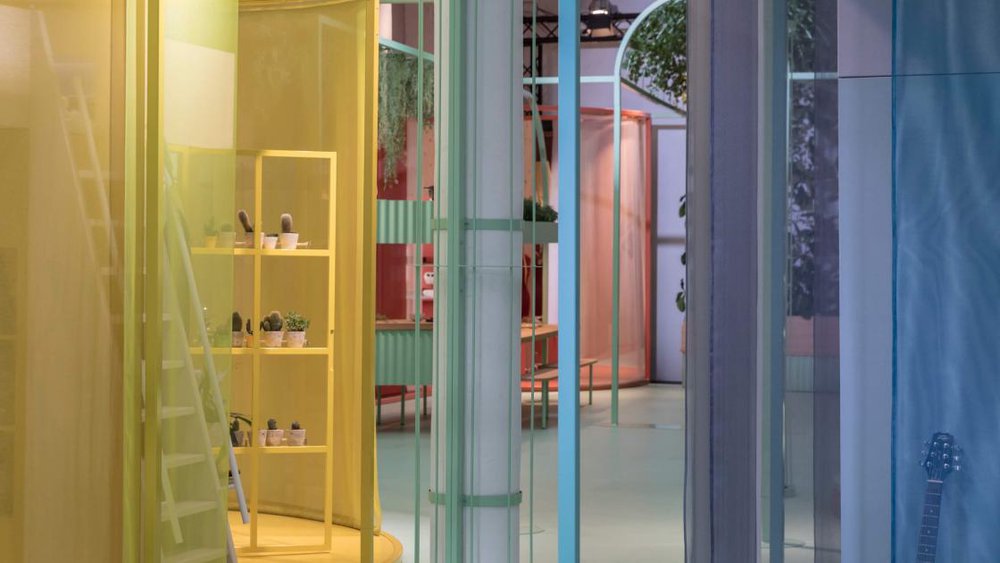 Image courtesy of MINI Living
Salone Internazionale del Mobile runs until 22 April 2018. To find out more visit www.salonemilano.it. Don't forget to follow our latest updates over on Instagram.