From 9 May – 7 June 2018, we'll play host to the esteemed installation (UN)WOVEN by the winner of the British Ceramics Biennial's (BCB) AWARD, Tana West, in a collaborative exhibition with Johnson Tiles.
Held during London Craft Week, the studio will provide the perfect backdrop to West's dramatic work, which comprises an ongoing investigation into the barriers and divisions across Europe, both real and perceived, and what this means in the context of Brexit.
The installation, which features two works; 'Pavers' and 'Hard Border', contains clay-like soil sent from across Europe.
To coincide with the exhibition, announcements will be made on new and exciting developments for the upcoming headline AWARD at the BCB in 2019 – marking a decade of support for the growing and dynamic UK ceramics sector.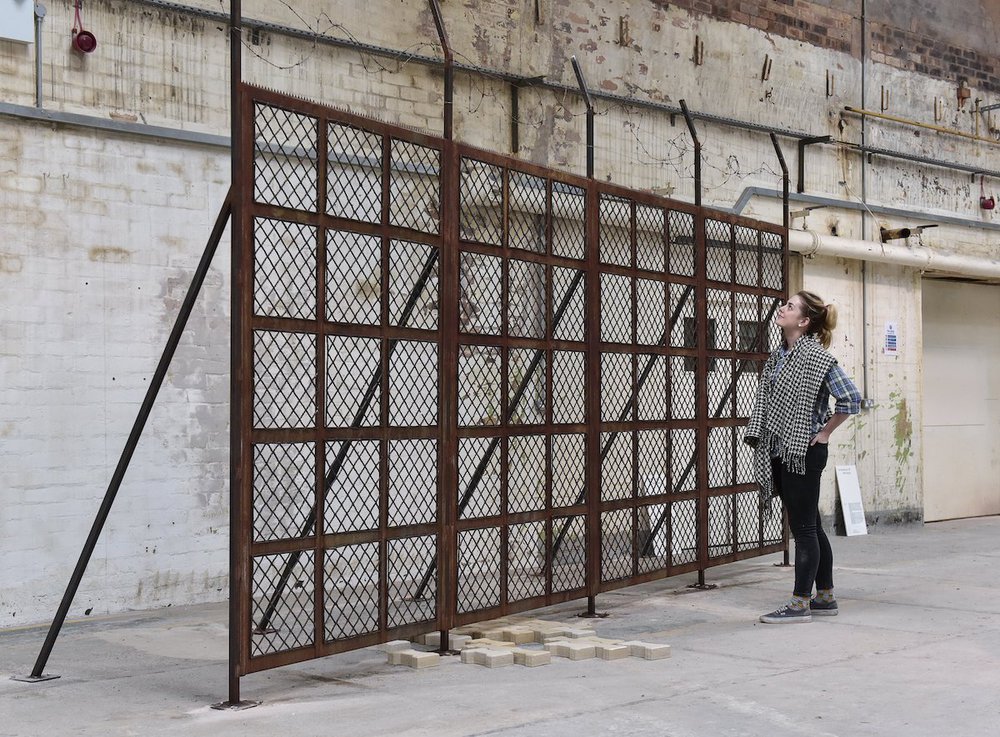 (UN)WOVEN by Tana West (Photo: Joel Chester Fildes)
"Both London Craft Week and the British Ceramics Biennial provide fantastic platforms for showcasing the wealth of rising talent from the burgeoning UK ceramics industry", says our Creative Director, Darren Clanford.
"As a British manufacturer of ceramic tiles, Johnson Tiles has long been dedicated to supporting and nurturing designers and makers operating in this medium through championing their work at every opportunity.
"This is also embedded into the ethos of Material Lab, which exists to celebrate up-and-coming and established creators alike. We're honoured to be showcasing the work of Tana West, an artist that we greatly admire."
To mark the opening of (UN)WOVEN, a launch event will take place here at the studio on 10 May 2018 from 6-8pm featuring an artist talk with Tana West. Free tickets are available to book via Eventbrite.
All images copyright Joel Chester Fildes